Idestova: A treasure trove for knitters
By Bianca Wessel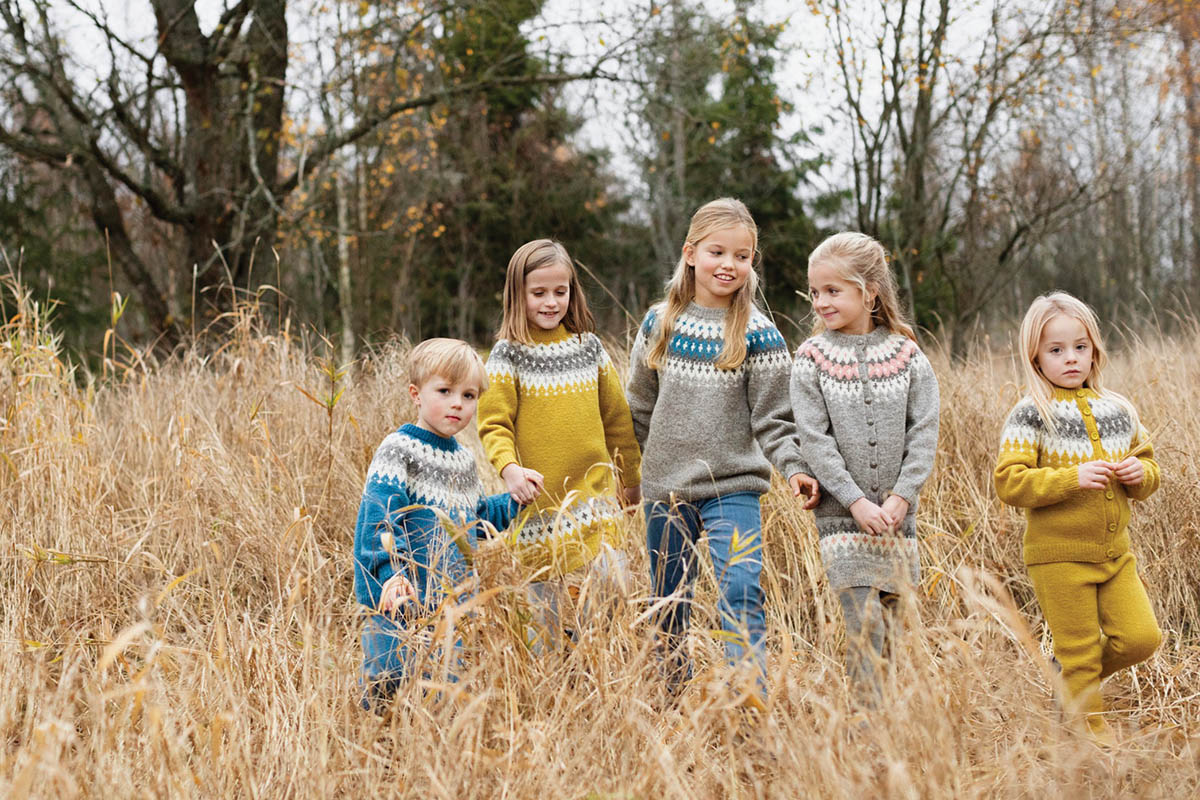 I destova is a charming Norwegian knitting shop, stocking beautiful yarns and haberdashery sourced from leading suppliers, both in-store and online.
The shop, conveniently located in central Bryne, is one of Norway's oldest yarn boutiques. Its customers span multiple generations, from those who have been knitting all their life to newbies giving it a go. Anny Tjøtta, the owner, has shared her knowledge and passion for knitting through the shop for almost four decades. "We think it's the unlimited knitting advice and the gorgeous selection of yarn in the shop that make our customers come back for more," she says.
Customers can enjoy an impressive yarn selection, from leading Norwegian and international brands, including Dale Garn, Du store Alpakka, Sandnes Garn, Filcolana and Rauma Ullvare.
Idestova has a long history of stocking well-established brands, and at the same time, the shop prides itself on introducing exciting, new products from upcoming brands – like the hand-dyed, pure cotton from Danish Maja by Permin and the soft silk mohair from the family-run, Copenhagen-based Knitting for Olive, to the more traditional, natural, light and durable wool yarn from Icelandic Lèttlopi.
Besides yarn and knitting packs, customers can find crochet and embroidery accessories and haberdashery as well as a wide range of inspirational knitting books. This gem of a yarn shop is sure to inspire creativity and make its customers fall in love with the art of knitting.
"Idestova is more than just a yarn shop," says Tjøtta. "It's a home, a community, a place of creativity and inspiration." However, what really sets Idestova apart from others is the expert knowledge and friendly service. There's a warm welcome from the helpful staff who are ready to answer any knitting-related questions, help browse the wide selection of yarns and printed patterns available in-store, find the perfect colour match, or source a rare knitting tool.
The range is also available in the online shop, which was launched four years ago, in 2015. Online shoppers are tempted with the same impressive yarn selection, complete knitting packs for all abilities, and even a dedicated seasonal Christmas shop.
The shop is located in Brynesenteret in Storgata in Bryne, and online at: idestova.no Facebook: idestova Instagram: @idestova.no
Subscribe to Our Newsletter
Receive our monthly newsletter by email