Johanna og Arne: A Norwegian treasure chest for boutique childrenswear
By Lena Hunter | Photos: Johanna og Arne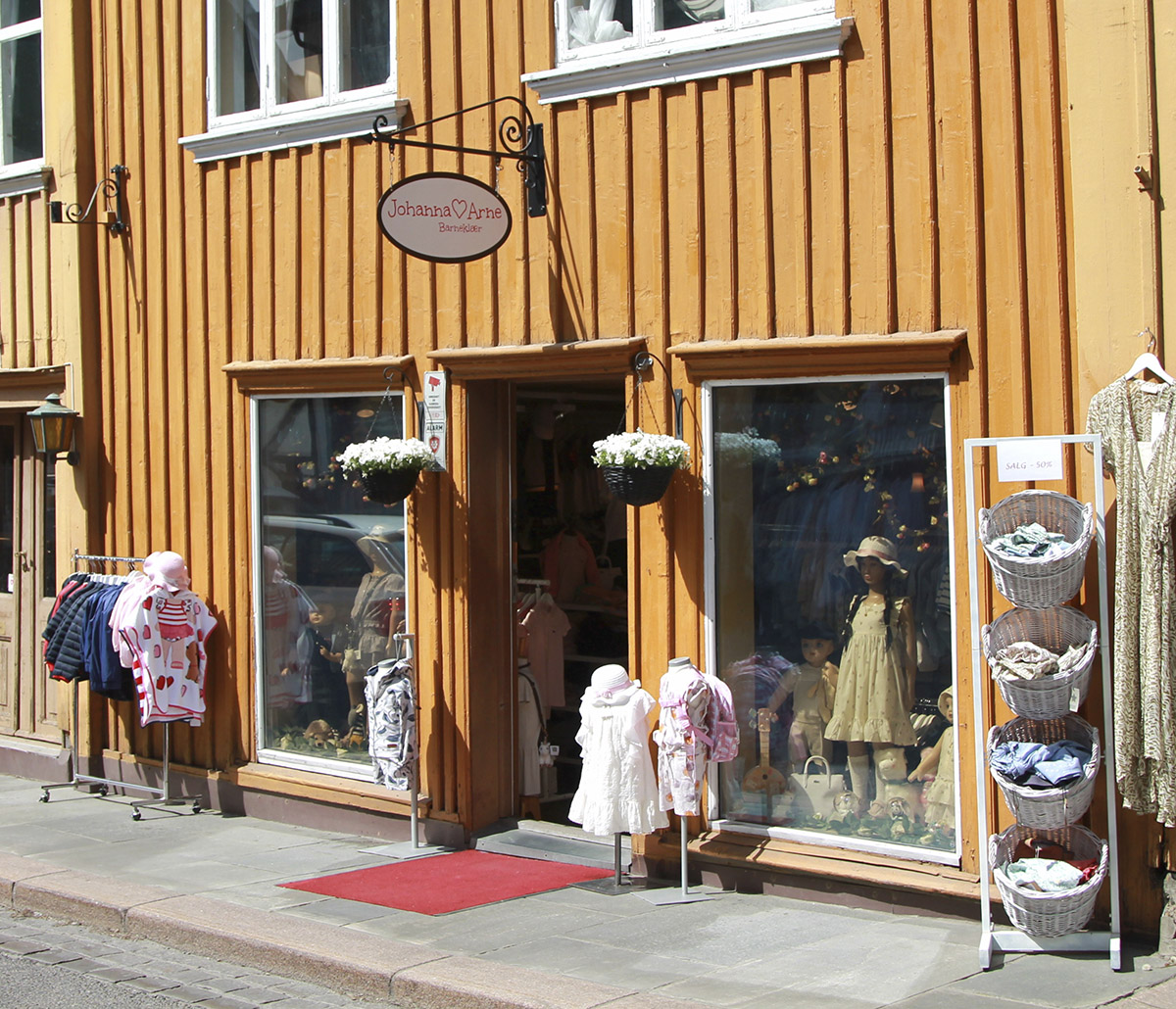 In an old wooden house, in the middle of the idyllic Norwegian town of Drøbak, you'll find a charming boutique: the children's clothing shop Johanna og Arne, the heart of which beats for beautiful quality and personalised service.
"We are a niche store with no chain affiliation. We have a large selection of clothes and accessories for kids from newborns up to ten-year olds, as well as a small selection of sandals, slippers and bathing shoes for the little ones. Here, you will find that little extra that you will not find anywhere else," says Johanna og Arne's owner, Camilla Norstrøm Hiemeyer.
The store is a labour of love, right down to the name itself, which is inspired by Hiemeyer's own family. "My grandparents Johanna and Arne were from Drøbak. I've always had a close relationship with them, so it was natural for me to name the store after them," she explains.
At Johanna og Arne, you'll find inspiration and advice to pick the perfect gift, whether it is for a baby shower, baptism, birthday, new mother, grandparents or great-grandparents. "We've run through a fair few metres of gift wrap since the opening day in November, 2019! Our store has daily visits from grandparents," Hiemeyer says with a smile. "I'm so grateful for the reception Johanna og Arne has received."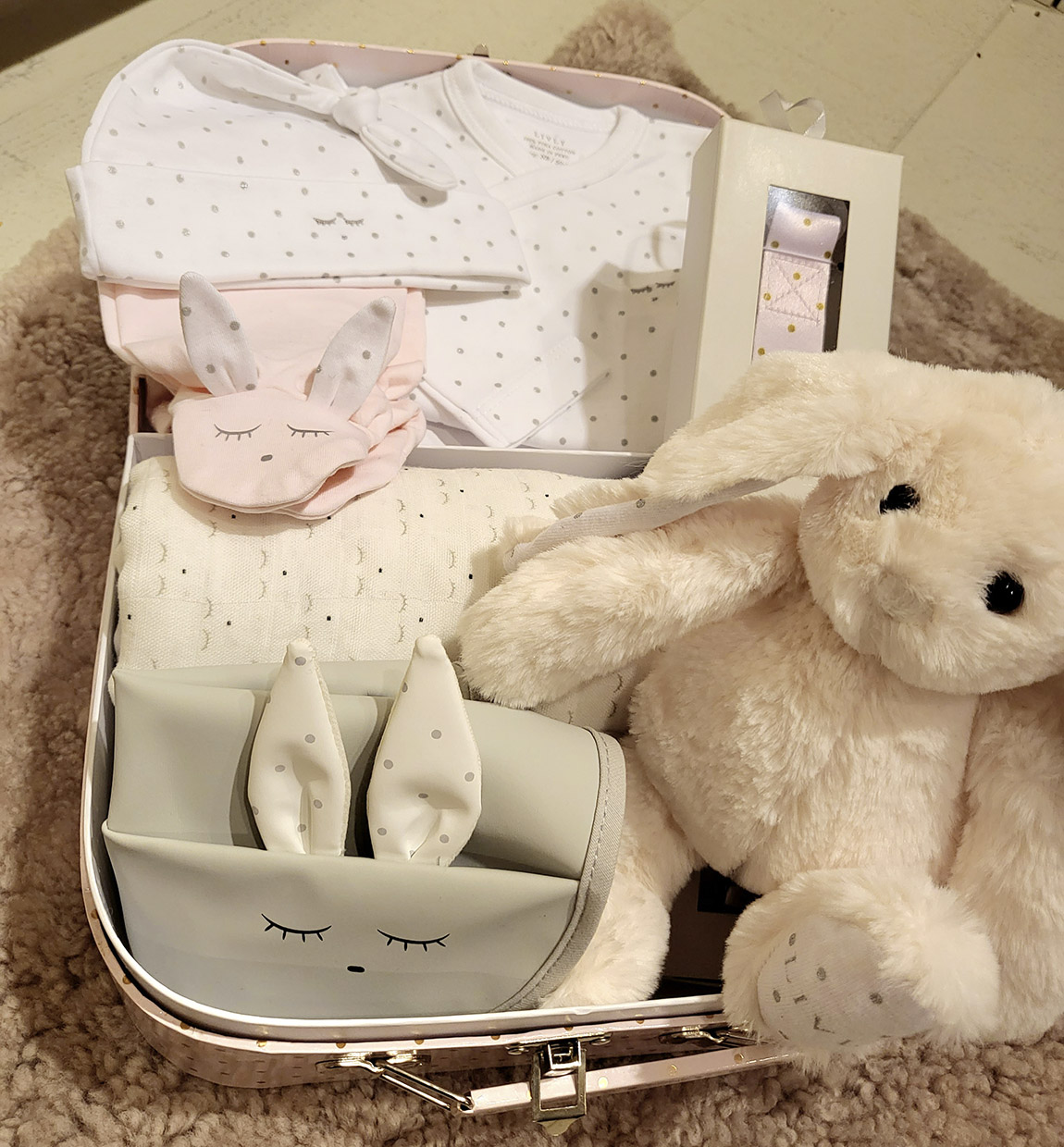 Quality clothing from home and abroad
Johanna og Arne is one of the few retailers in Norway where you can find the high-quality Spanish brand PAZ Rodriguez, known for its adorable baby and children's clothes in organic cotton and superfine merino wool.
The Swedish brand LIVLY, which many associate with the cute hooded bunny-ear suits, is one of the store's most popular. The exclusive clothing brand for children and babies uses high-quality, hand-picked Pima cotton – a silky-smooth, natural and durable fibre, renowned for retaining its softness.
Another favourite is MarMar Copenhagen – a Danish children's clothing brand with a luxurious, timeless and functional look. As such, the pieces are easy to match and suit both everyday life and special occasions. "This year, MarMar Copenhagen's summer collection consists of beautiful swimwear and accessories in all sizes," says Camilla. "Their newborn range is one of our bestsellers, not only because of the beautiful design, but because its cotton and modal blend has a wonderful silky quality."
The Norwegian Lillelam is a brand renowned for its high-quality, 100 per cent merino-wool kids clothing. "Many people are familiar with the Little Lamb suit with matching hat, slippers and mittens. It's a classic design and a bestseller all year round," says Hiemeyer.
From further afield, Johanna og Arne stock the cult French favourite Lacoste, and the Portuguese design label Wedoble, which releases a highly-anticipated merino and cashmere baby series every autumn. "What characterises their products is quality, comfort and well-being. They are famous for their sophisticated and modern design," says Hiemeyer. "We also carry the beloved Spanish brands Martin Aranda, known for its adorable designs, and Mayoral, which has a wide range of affordable, high-quality, smart-design pieces."
Johanna og Arne even has its own jewellery collection. "It's a collaboration with local jewellery designer Goldsmith Norén. The collection is created by the jeweller Drøbaksjenta Lene, who makes each piece from scratch – so each one is unique. They are beautiful, with classic lines and a clean expression. But the collection has a rustic appeal, too, with heart pendants, chains and gorgeous bracelets from baby-size up to big boys and girls. They are the perfect gift," says Hiemeyer.
And there's plenty more to discover on Johanna og Arne's shelves: Huttelihut's beautiful animal-ear hats; Norwegian Vilje & Ve's delicious wool and bamboo collection; the princess-wear of DOLLY by Le Petit Tom; and the classic tartan, ruffles, bows and buttons of Patachou, to name just a fraction of its leading brands.
Shop online at your leisure
Johanna og Arne is open every day, all year round, and is one of many high-quality boutiques to make up the cosy shopping scene in Drøbak, just a 40-minute drive from Oslo. Those who prefer to browse from the comfort of their own home can shop round the clock at Johanna og Arne's online store. Purchases are shipped immediately, while Click and Collect is available every day in store.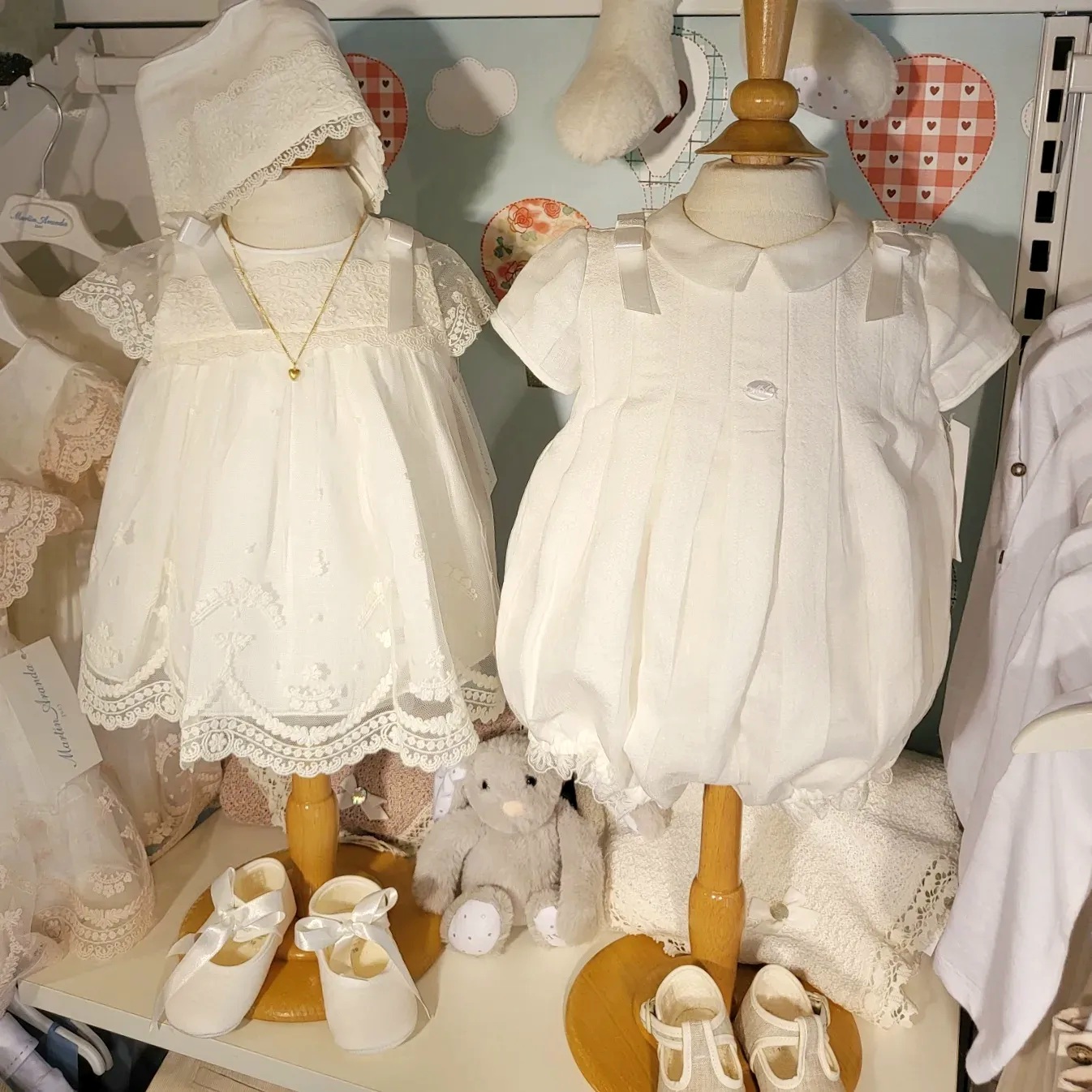 Visit the boutique: Torggata 2, 1440 Drøbak Tel: 004791860302 Web: www.johannaogarne.no Instagram: @johannaogarne Facebook: JohannaOgArne
Subscribe to Our Newsletter
Receive our monthly newsletter by email