Destination Jokkmokk: A different kind of life
By Linnea Dunne | Photos: Therese Rydström es.
Take an area the size of two-thirds of Belgium, but populated by no more than 5,000 people, and a distinct lack of public transport, and you get a very different kind of place indeed. Add a history as a Sámi trading gateway, and a picture of Sweden's northernmost province, Jokkmokk, starts to emerge.
"When you take the kicker to school instead of the bus or commuter train, it makes for quite a different life," says Per Olof Lindroth, CEO of Destination Jokkmokk and a native of the town. "This roadless, vast landscape without subways or anything like that – it leads to a local knowledge among the people who live here that's hard to come by elsewhere in Europe."
Jokkmokk is best known today for the Jokkmokk Winter Market, an annual tradition with over 400-year-old roots, dating back to a time when the Swedish Crown wanted to strengthen state control of the indigenous Sámi population with the added benefit of collecting taxes. Today, the market attracts more than 40,000 visitors every February, offering three days of not just stalls full of Sámi crafts, design and delicacies, but also hundreds of events including reindeer feeding, storytelling in a lavvu tent and northern lights hunts, giving visitors a chance to experience the full breadth of life above the Arctic Circle.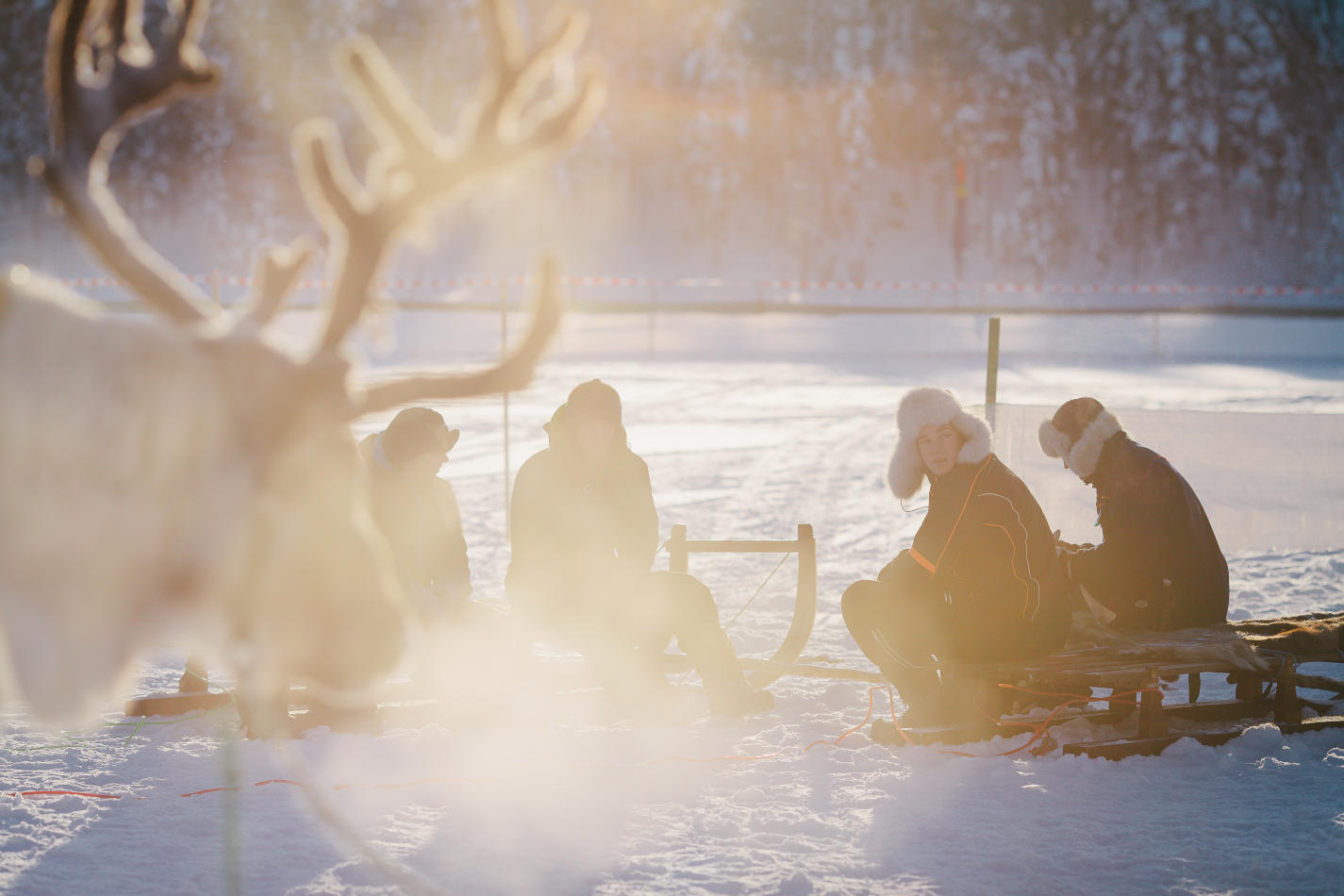 The human angle
Of course, life in Jokkmokk does not stop when the market ends. "The thing that really hits you when you get here is the presence of Sámi culture," says digital communications officer Linnea Sigurdson. A visit to Jokkmokk, in other words, is a taste of Sámi life at its most authentic: you can learn how to cook using ingredients found in the wilderness, enjoy a Sámi poem and a yoik – the traditional Sámi singing – or help out with the reindeer husbandry for a day. Then there is the not-to-be-missed Áttje Museum, telling the story of life in a demanding climate and environment.
"Our strength is in the people," says Lindroth, "in these real characters who sit on so much history and knowledge that is completely unique to the area. We're close to nature and naturally sustainable, like c/o Gerd, producing beauty products from local ingredients such as cloudberries, blueberries and lingonberries."
A real arctic winter
Naturally, experiencing the arctic winter with the northern lights and inches of snow is in itself a draw. "Just walking out in the midwinter darkness with a lantern in your hand, stepping through the snow and hearing it crunch – it's easy to take it for granted, but it's wonderful," says business and product developer Petra Holmbom. With a northern lights season of nine months and one month of midnight sun every year, the sheer wonder of nature certainly should not be underestimated. Moreover, Jokkmokk is the first stop after crossing the Arctic Circle, situated right at the meeting point of four national parks that make up Laponia, the World Heritage Site.
Nature and snow were key to a stunt by a local hostel that garnered much attention during last year's winter market. Two snow sculptures designed to resemble huge snowballs were commissioned by Villa Åsgård, complete with reindeer hides, double sleeping bags and fleece sheets to make for a highly unusual yet cosy accommodation experience. The 'beds', which came with a user manual, a flask with a hot drink and a breakfast buffet, were booked through an auction at the market.
Equally snow-dependent and highly anticipated is the first ever reenactment of a 220-kilometre ski race that first took place in 1884. Two local Sámis then skied uninterruptedly and without sleep for 60 hours across Greenland's previously unexplored inland areas. 132 years later, on 10 April 2016, ski enthusiasts will embark on the world's longest and toughest ski race, Nordenskiöldsloppet. All athletes who manage to beat Pavva-Lasse Nilsson Tuordas' winning time from 1884 will be awarded a specially-designed medal in addition to Sámi food and other treats served up for all 500 participants.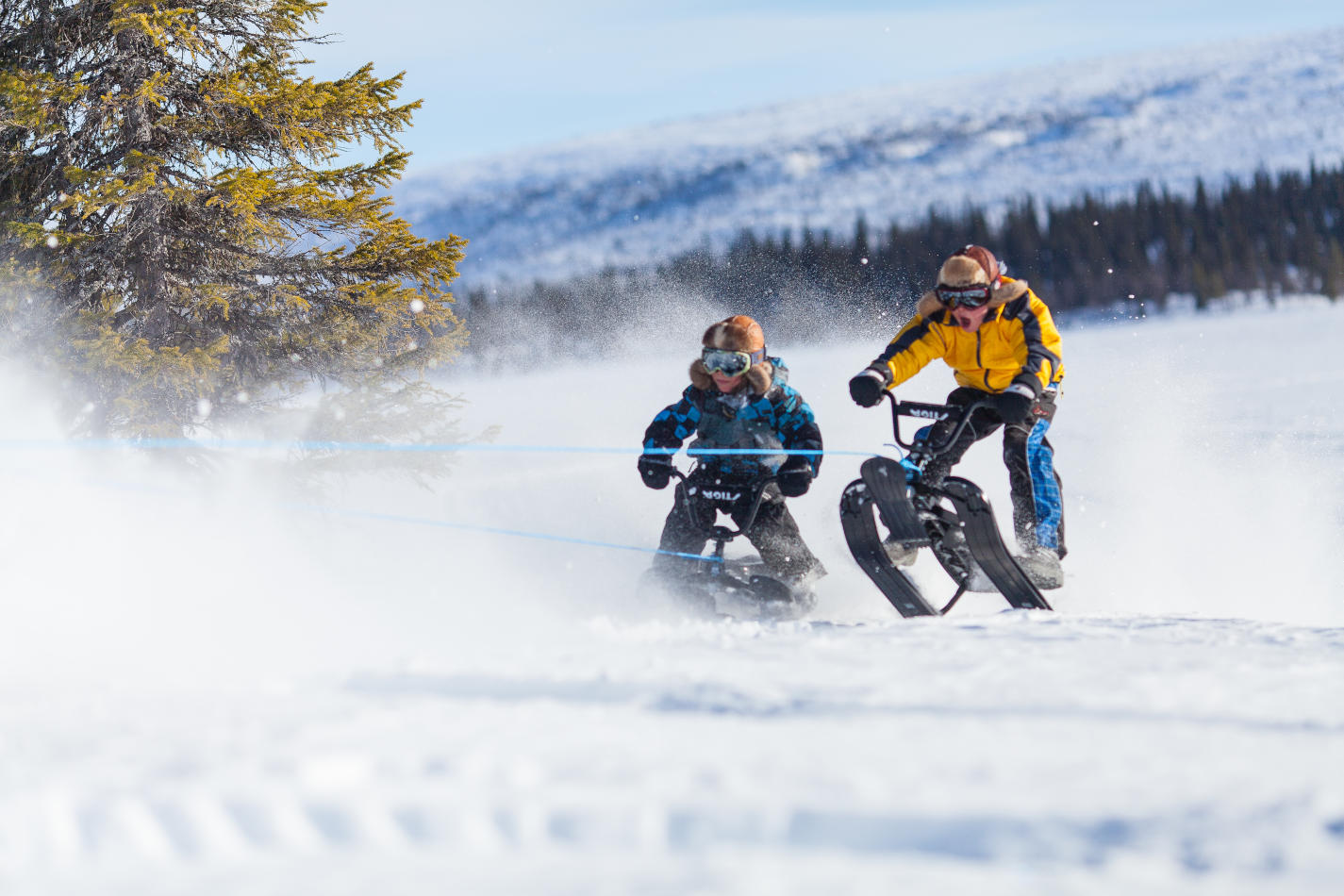 In the footsteps of the Sámi
While Nordenskiöldsloppet allows skiers to follow in the footsteps of previous generations of Sámis, not just figuratively but literally, what Jokkmokk as a whole offers could be described as a symbolic version of the same feat. From the chance to learn how to survive in the wilderness, to the opportunity to familiarise oneself with the many different flavours and treats that contributed to giving the town the Food Capital label in 2014, Jokkmokk is a winter wonderland indeed, but with a humbling human angle to make the experience all the more special.
"Right now, the trees are covered in snow, torches are lighting up the main street and there are cressets in the roundabouts – it's very much a picture perfect Christmas card," says Sigurdson. By all means, visit the Jokkmokk Winter Market in February. But do not be fooled into thinking that you have to wait until then to follow in the footsteps of the Sámis and get to know a different kind of life.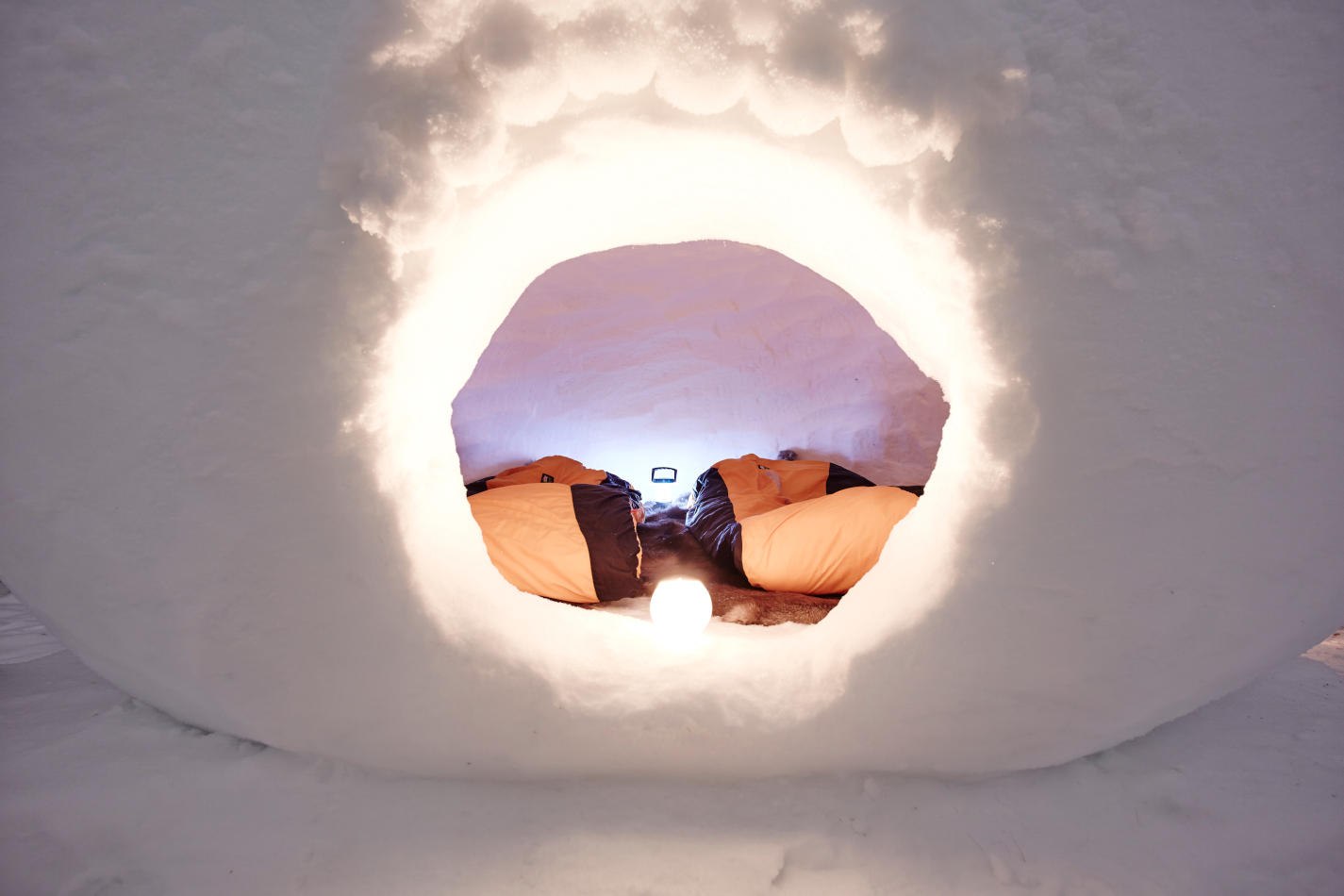 For more information, please visit: destinationjokkmokk.se/en
Subscribe to Our Newsletter
Receive our monthly newsletter by email