Katrineholm – where castles and mansions are enthroned
Text: Astrid Eriksson | Photos: Photo: Peter Segemark
Despite being a relatively small town, Katrineholm is rich in both culture and history. For cultural indulgence, visitors can this year enjoy a week-long festival celebrating its 30th birthday: countless musical performances and concerts as well as street art and installations throughout the town. There is however one line of culture that Katrineholm prides itself on a little extra: namely being the home of castles and mansions, where large parts of Swedish history and cultural traditions are kept alive. 
Indeed, a lot of culture runs through the very essence of Katrineholm. Big on art, the town makes sure to always have something on offer to tickle the art connoisseur's fancy. In various exhibition rooms and venues, art, installations and projects are on constant display, and in the town centre art shines a light with its exciting presence. "We want the art to be accessible to everyone and relevant to anyone," says Victoria Freberg, project manager at KVF Marketing in Katrineholm. "That's why we do guided tours with different themes, suitable for various age groups – so that everybody can feel like there's something there for them to experience."
With frequent music performances and an active theatre scene, culture is undoubtedly big in Katrineholm, but there is one kind of culture towering high over the town and its mark on Swedish history: the castles and mansions. "They are a great experience for people wanting to do something different during their visit or stay," Freberg explains. "Unlike many other old castles in Scandinavia, the mansions in our region are often inhabited by the original families. The venues are still alive and their history is more than just memories written down. The history is rather curated by the people managing the castles on a daily basis." The venues all tell stories about how people used to live and how the society has changed through the generations. By walking around on the estates and lands, visitors get to explore Sweden in a very interesting and different way.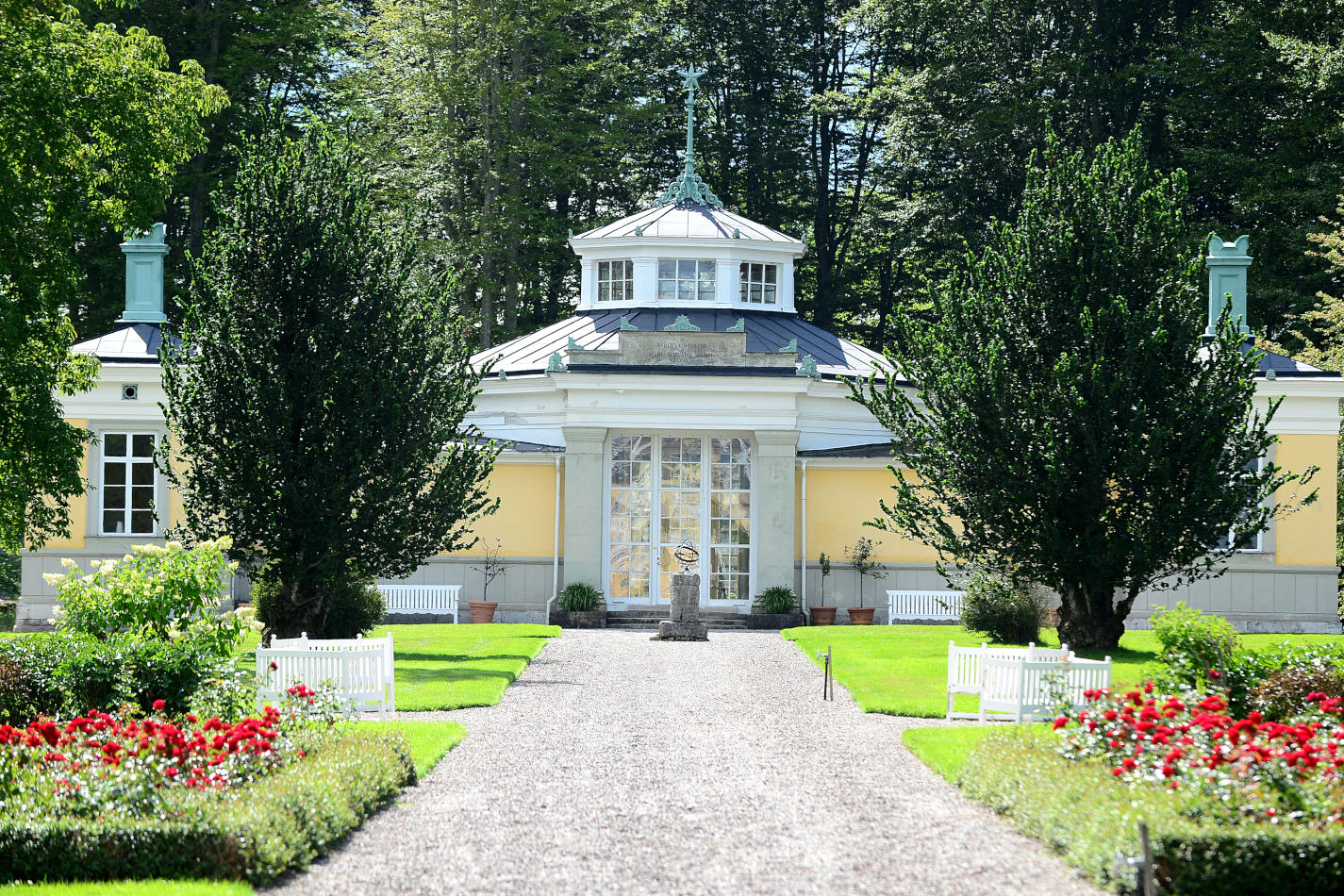 Ericsberg's Castle
About 10 kilometres east of Katrineholm, you will find Ericsberg's Castle, a historic monument of the greatness of the Swedish baroque era. The grandiose yellow castle is not open to visitors, however it overlooks one of the most magnificent castle parks the country has to offer. Here, visitors are more than welcome to spend a day walking around in lush, blossoming perfection. The garden park dates back to the 1600s, when the land was made into a fantastic baroque garden. In the mid-1800s it was rebuilt into an ornamental park, which is what visitors enjoy today. The park has gone through several renovations and remodelling stages since, but the baroque pride and beauty still dominates the park's features. Visitors thoroughly enjoy the rigor and symmetry so specific for the époque in question, and the hedges, and prudently formed and cut lawns make a properly Regal impression. In addition to this baroque delight, there is a spring garden and an additional landscape park, both alluring to spectators and a gratifying way to spend a day. Through guided tours you have the opportunity to get an interesting and entertaining history lesson on the castle and its surroundings, but walking around on your own is also a great experience. The Labyrinth is open every day to visitors, and is an exact replica of the famous Hampton Court maze.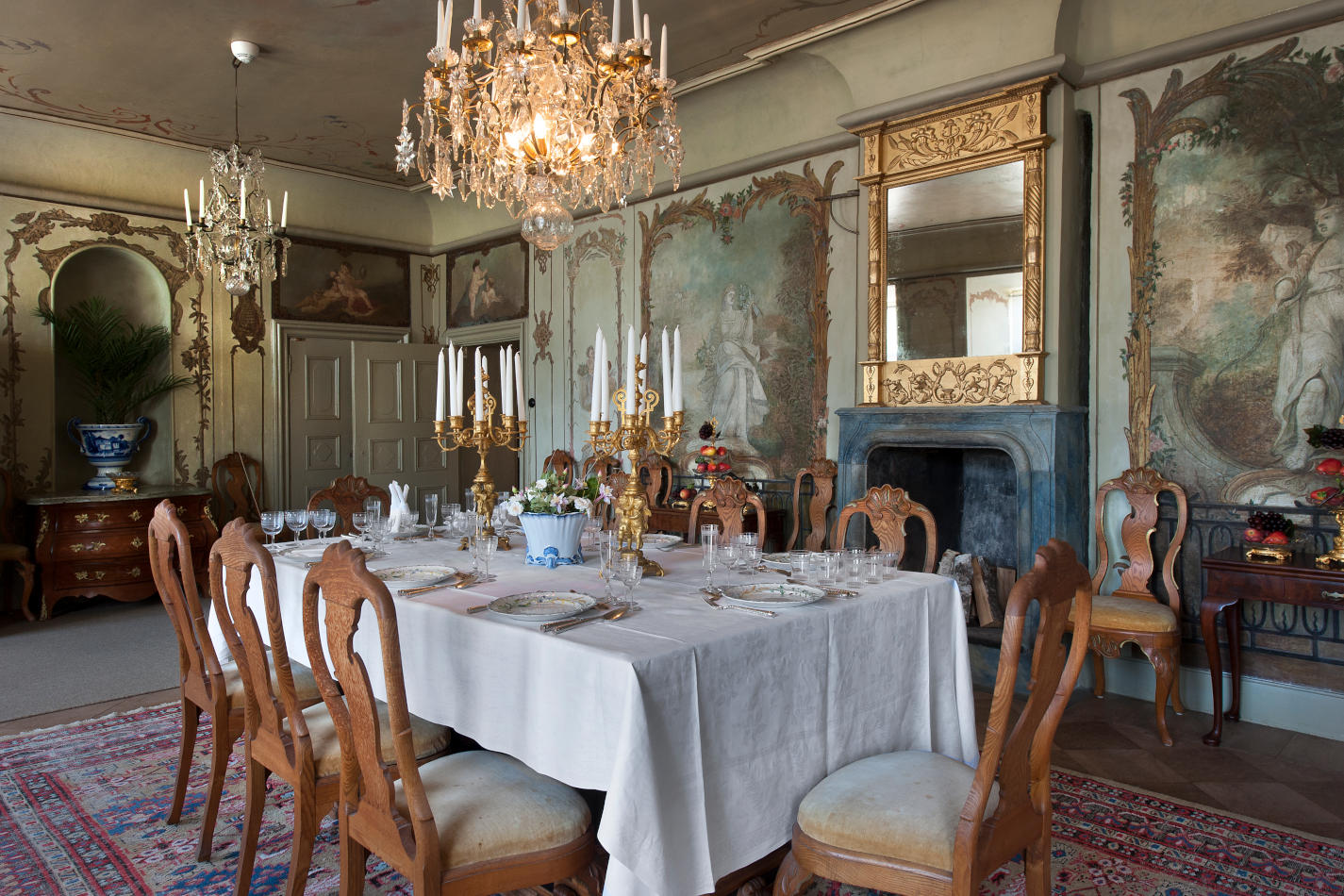 The Julita Manor
Another venue worth the trip is the Julita Manor – a county estate in Södermanland belonging to Nordiska Museet, situated on the shores of Lake Öljaren between Katrineholm and Eskilstuna. It is a prime example of how a large estate would have looked and functioned in the early 20th century. Besides a fantastically rich history, involving Kings, Queens, convents and foreign noble men, the estate is also the biggest agricultural museum in Sweden. Julita Manor consists of over 360 buildings, making it the world's largest open-air museum, offering numerous exhibitions and opportunities to gain unique insights in an estate history spanning from the 1100s to the present time. The estate's land has always been cultivated, resulting in a blossoming nature and, thankfully for those interested in Scandinavian history, well-kept equipment and fragments of lives that walked this earth long before us.
Julita Manor and Ericsberg´s Castle are just two of the many venues representing the rich legacy of Scandinavia's past. The venues all have a lot to tell when it comes to Scandinavian history and heritage. Not seldom situated in stunning, easily accessed locations, and in close proximity to Katrineholm: a small town with a lot to offer.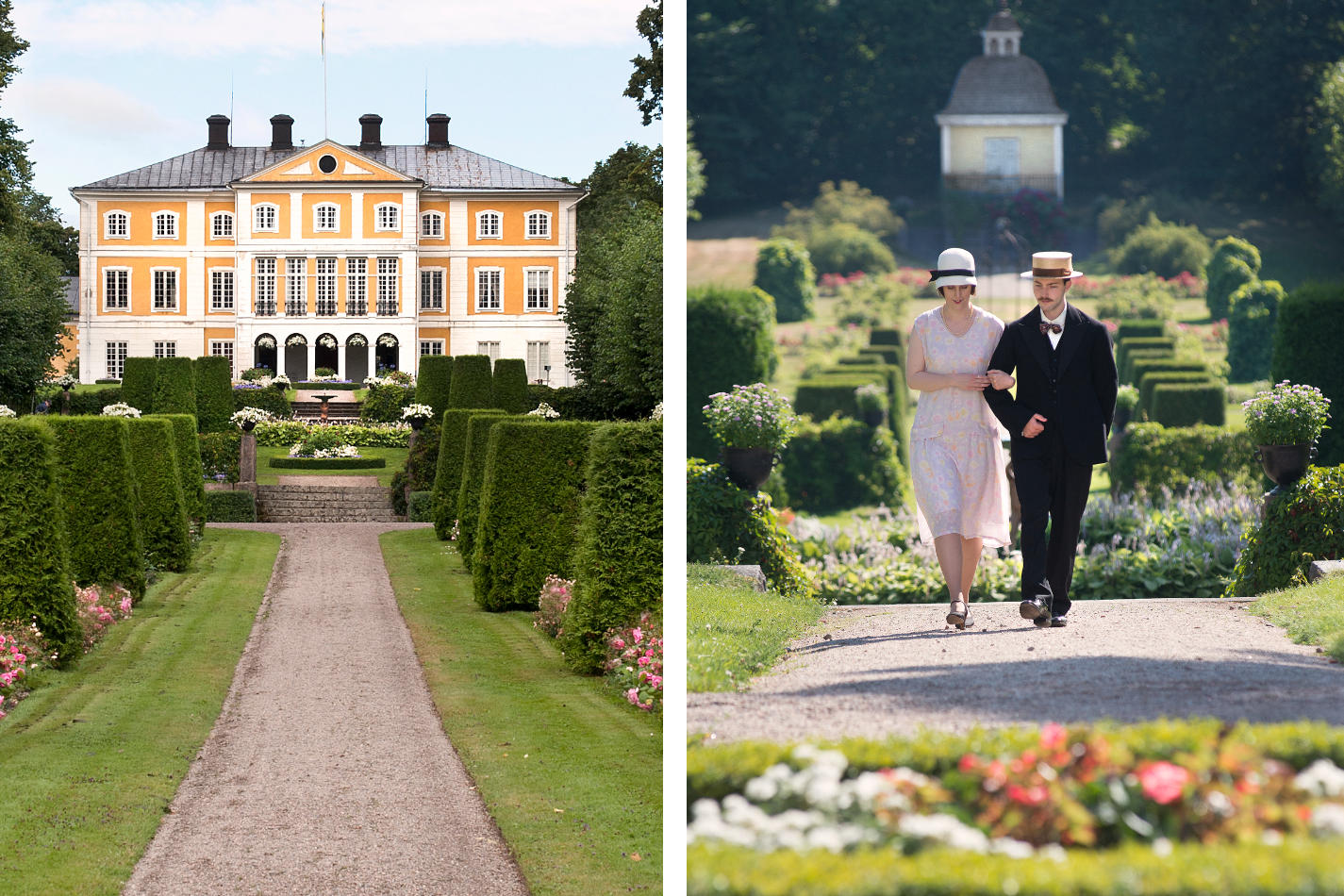 For more information, please visit www.katrineholmcentral.se
Subscribe to Our Newsletter
Receive our monthly newsletter by email