Kintobe: Carry kindness in every moment of every day
TEXT: HEIDI KOKBORG | PHOTOS: TEREZA GONSIOROVA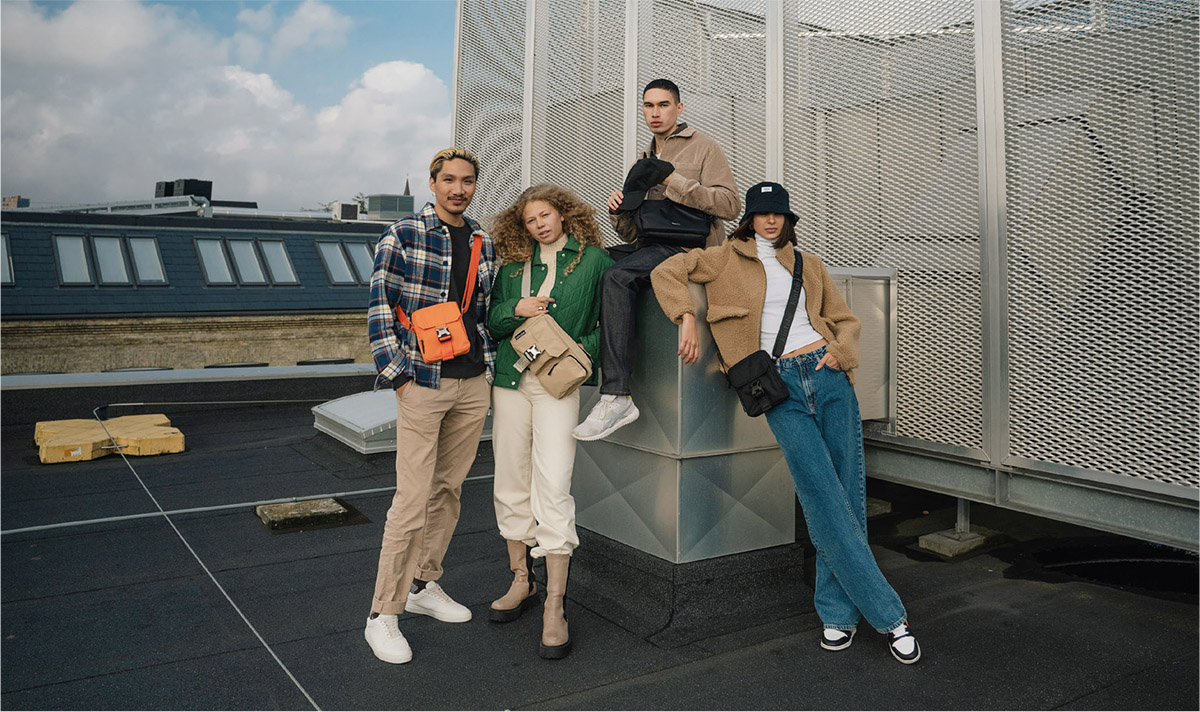 Kintobe is on a mission: not only do they want to save our beautiful planet; they also want to break down the barriers that separate us. They dream of a kinder world, a world where we respect and accept one another. And how are they going to accomplish this? Through sustainable bags.
We will never save the Earth if we cannot co-exist.That is the foundation on which the sustainable, Danish bag brand Kintobe is built. When the couple Anne Thorsø Sørensen and Michael Bisgaard founded Kintobe in 2019, they realised that it is not only Mother Earth that is suffering; it is also our communities.
"We walk around judging each other, holding onto our prejudices; we hate and fear one another, and we struggle to give each other space to be who we are. Kintobe is a conversation about what kind of world we want to pass on to the next generation. We wish to see a kinder and more accepting world with more human connection," says Anne Thorsø Sørensen.
And how do bags fit into this ethos, you might ask? Very well, actually.
"A bag marks the transition from home to the outside world, where we meet people and can make a real difference. It is about carrying kindness in everything you do – kindness for the planet and kindness for others," says Sørensen.
Put on your bag and spread kindness
Inside each bag is a little message that sets the intention for the day ahead.
"Inside our Street Collection, it says 'What you do can change the world'. Positive change starts with you and I – we cannot wait for someone else to do it for us," says Sørensen.
Kintobe also gives a voice to people they think carry kindness in extraordinary ways. On their social channels and on their website, you can meet Kindness Icons that inspire kinder living.
The bags are made from recycled polyester, recycled nylon, and algae. Kintobe is committed to being 100 per cent transparent, and therefore you can read everything about the production, materials and certifications on their website, and the tags tell you what every single element of your new bag is made from.
Kintobe designs fashionable and sustainable everyday bags created to last. Whether you need a large bag to fit your laptop, fitness gear, water bottle and a cosy jumper, or you need a smaller bag to fit all the essentials for a day out on the town, Kintobe has a bag that suits you.
Web: www.kintobe.com Facebook: Kintobe Instagram: @kintobe_official TikTok: @kintobe_official
Subscribe to Our Newsletter
Receive our monthly newsletter by email