Kjerringøy Trading Post: A journey back in time
Text: Ingrid Opstad | Photos: Kjerringøy Trading Post
Kjerringøy Trading Post is Norway's best-preserved old fish and jekt-trade site, consisting of 15 authentic buildings with interiors still in their original state. Located 30 kilometres north of the town of Bodø, this little gem is not like an ordinary museum, but instead, truly like a journey back in time.
A visit to this historical landmark provides a great example of coastal heritage set in magnificent scenery. In fact, it is one of the country's most important collections of buildings from the 19th century. Here, you can not only sense the past, but also take part in the typical daily life in a northern coastal community.
Kjerringøy Trading Post is a unique and well-preserved piece of Norwegian cultural heritage. "We have restored the buildings and taken care of the original interiors, but otherwise everything is in its original condition," says department manager at Nordland Museum, Erika Søfting. She explains that Kjerringøy is not like an ordinary museum, but instead an exciting experience that draws you into the history of the village. "Coming here is like a journey back in time. It's like time has stood still, creating a very special feeling for those who visit."
In this authentic environment, guests can shop in the old shop Kramboden or enjoy refreshments at Nyfjøsen Café. "The cafe serves temptations typical of the area, and in beautiful surroundings. It is a popular place, visited by both tourists and locals who appreciate home-baked cakes and the cosy atmosphere," says Søfting.
Throughout the summer season, Kjerringøy Trading Post is open to visitors daily, and during the rest of the year it is open on Saturdays. "In November and December, we offer exciting Christmas events for kids, where they can, for example, learn about and try to find Godbonden. He is an ancient Norwegian Christmas goblin from the pagan times," Søfting smiles.
Earlier this year, Nordlandsmuseet opened the new Jekt Trade Museum nearby – a museum Søfting strongly recommends travellers to visit in combination with a trip to Kjerringsøy. "We have gained new knowledge in relation to jekt trade, and the exhibition has a uniquely preserved jekt – a traditional, Norwegian single-masted cargo vessel, typically used in stockfish freight – as its main attraction. The two different museums complement each other in a nice way and help show how extraordinary the history of trade in circumpolar Norway is," says Søfting.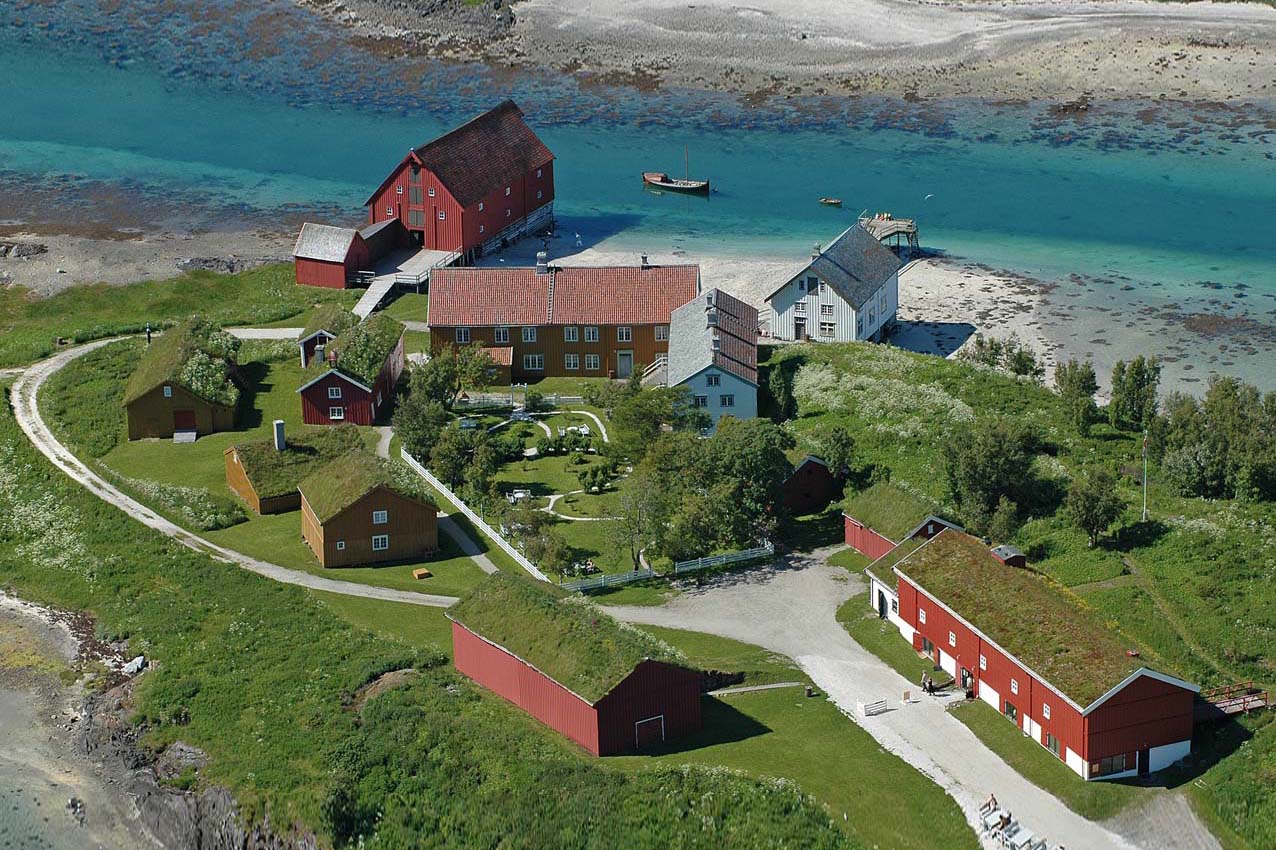 Web: www.nordlandsmuseet.no Facebook: KjerringoyHandelssted Instagram: @kjerringoyhandelssted
Subscribe to Our Newsletter
Receive our monthly newsletter by email