KK-DesignDenmark: Solid style is on the table
By Karen Gilmour Kristensen | Photos: KK-Design Denmark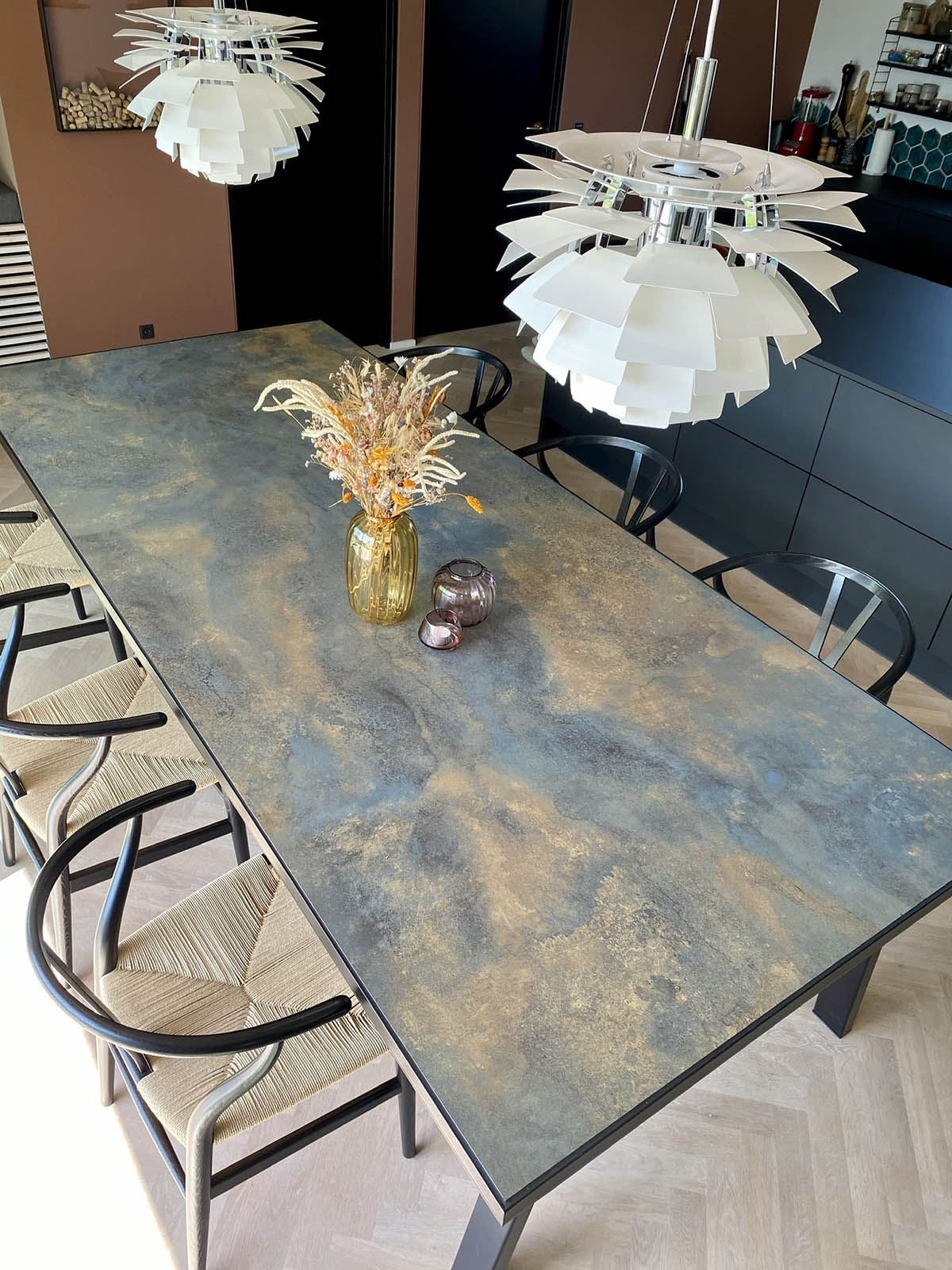 Imagine having a dinner table so durable that you never have to use trivets or worry about stains. The secret? Making a table top out of slate. Kenny Pedersen and Kenneth Højland, the people behind the business KK-Design Denmark, have set out on a mission to create personalised, solid tables.
Even though KK-Design Denmark serves all kinds of customers, one group in particular stands out. "Many of our customers are young people who are building new houses," Pedersen explains. "We can create tables in all sizes and with different types of legs and surfaces, which enables our customers to tailor a table to their new homes."
KK-Design Denmark started in 2019 and quickly grew into a successful business. Despite the pandemic, the number of customers has continued to increase. "Many people have spent a lot of time at home, during which they may have looked at their old furniture and realised that they needed a new dinner table," Pedersen reflects.
Heat-resistant, durable slate
Originally focusing on dinner tables, KK-Design Denmark has expanded to also include coffee tables, desks and even garden tables – all with a heat-resistant surface made of slate. Moreover, the surface won't get stained, no matter what you might spill on it. Everything from water and oil to children's markers can simply be wiped away.
Another advantage of using such a tough material is the fact that the surface lasts a long time. "You can keep the table for many years and still it won't be visibly old," Pedersen assures. "As the surface doesn't change over time, the slate will be as elegant as it was in the beginning."
While the slate is imported from Italy, the different frames are made by Højland. "We're a very good team," Højland explains. "Kenny is good at finding out customers' needs, and I can use my skills to create long-lasting products."
The option to buy a set of matching dinner and coffee tables is very popular among customers. On the website you can order tables in different sizes but with similar design. However, all is not lost if you can't find an existing design that suits you. "If a customer has a new idea for a design, we're always open to looking into it," says Højland. "If they want a different set of legs and it seems practical, we're happy to comply."
As well as creating tables for private homes, KK-Design Denmark also makes conference tables as well as tables that have been specifically tailored for restaurants and shops.
Web: www.kkdesigndenmark.dk Facebook: KK-Design Denmark Instagram: @kk_design_denmark
Subscribe to Our Newsletter
Receive our monthly newsletter by email