ko-ko-no: Inside out beauty
Text: Kristine Olofsson | Photos © Karl Lind-Val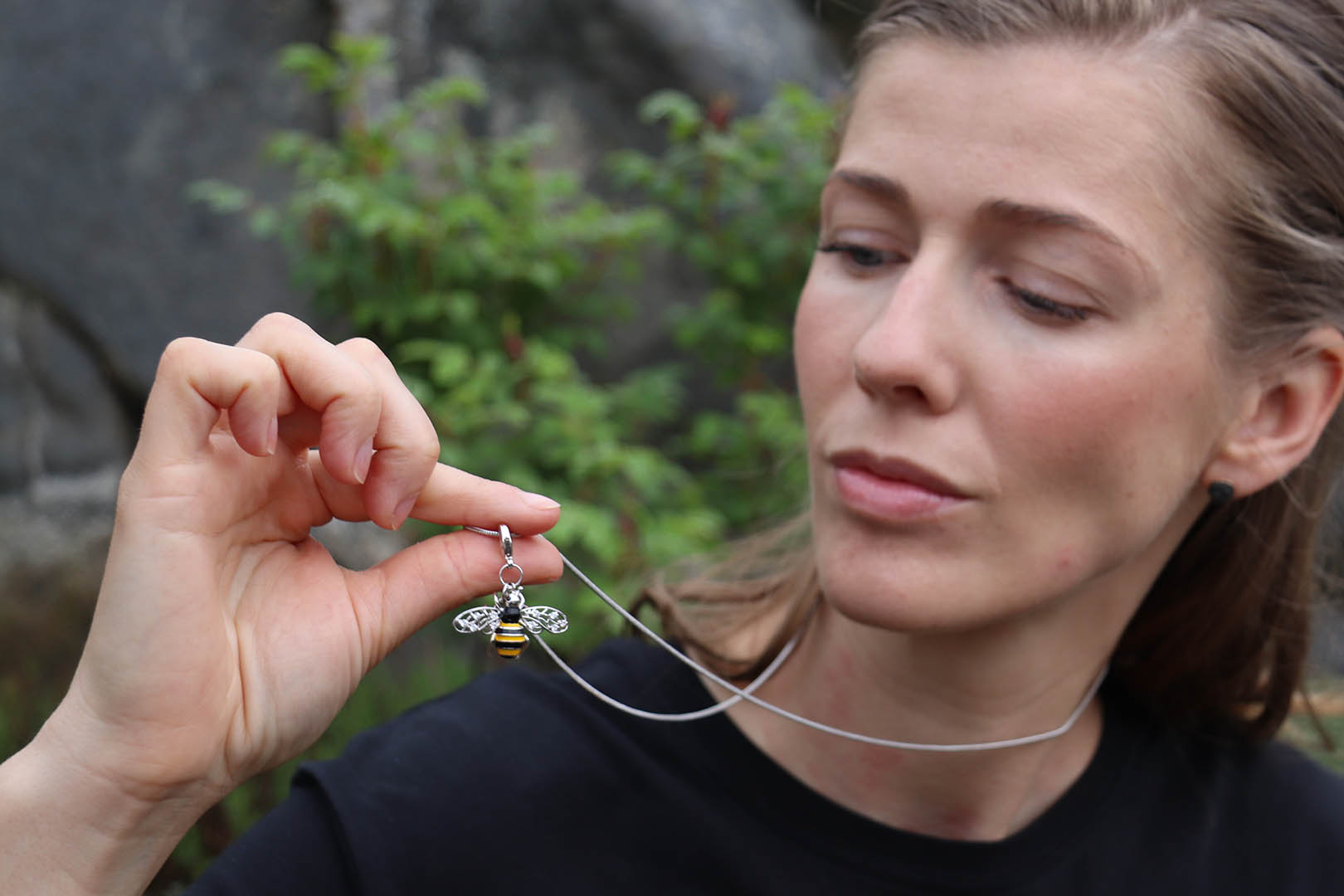 Jewellery from Swedish brand ko-ko-no offers more than what first meets the eye. Caroline Crafoord designs the beautiful pieces and charms with the intention to create something meaningful, unaffected by trends and time. Some charms are sold for the benefit of charity, which makes them even more special for those wearing them.
"The main idea is for the jewellery to be beautiful, both on the inside and the outside," explains Crafoord. The name ko-ko-no means 'individual' in Japanese, something that is reflected in the charm system, where your favourite pieces can be mixed and matched together for an individual style and hung on a leather or velvet band or a chain. "Jewellery is just like shoes. It can take an average outfit to a whole new level," Crafoord says.
Jewellery for a cause
"I love being outdoors, close to animals, and I find inspiration in shapes and visuals in nature," says Crafoord. With many of her designs involving animals, it was a natural step to start a cooperation with The Perfect World Foundation for some of the charms, where 100 SEK (around 8.50 GBP) per piece sold goes to the charity.

Focus in previous years has been on saving the elephants, the ocean, big cats and polar bears. These detailed charms painted in colourful enamel are still very popular, and this year's spotlight is on the bumble bee. "Pollinators are going through a rough time due to environmental challenges and other factors," Crafoord says. ko-ko-no also creates the pin Ride Against Cancer, where all generated revenue this year goes directly to the Swedish Cancer Rehabilitation Fund. These handmade, painted pins and charms make perfect gifts for yourself or loved ones.
Thoughtful design
Other popular items designed by ko-ko-no include the air, fire, earth and water signatures, including pieces such as the precious rosebuds, tree cones, butterflies, Japanese lanterns and beetle bugs. The brand also has a vintage section with a bronzed finish as well as a silver collection, all with a deeper meaning. "I want my jewellery to symbolise a journey, outer as well as inner. The seed capsule is one example, where the symbolic meaning lies in the seeds and the future they hold," Crafoord explains. "You could say that receiving a piece of jewellery from ko-ko-no is like receiving three gifts in one: beautiful jewellery, the symbolism behind it and, in some cases, a contribution to a good cause."

Subscribe to Our Newsletter
Receive our monthly newsletter by email