Koenigsegg: From pipe dream to pole position
By Liz Longden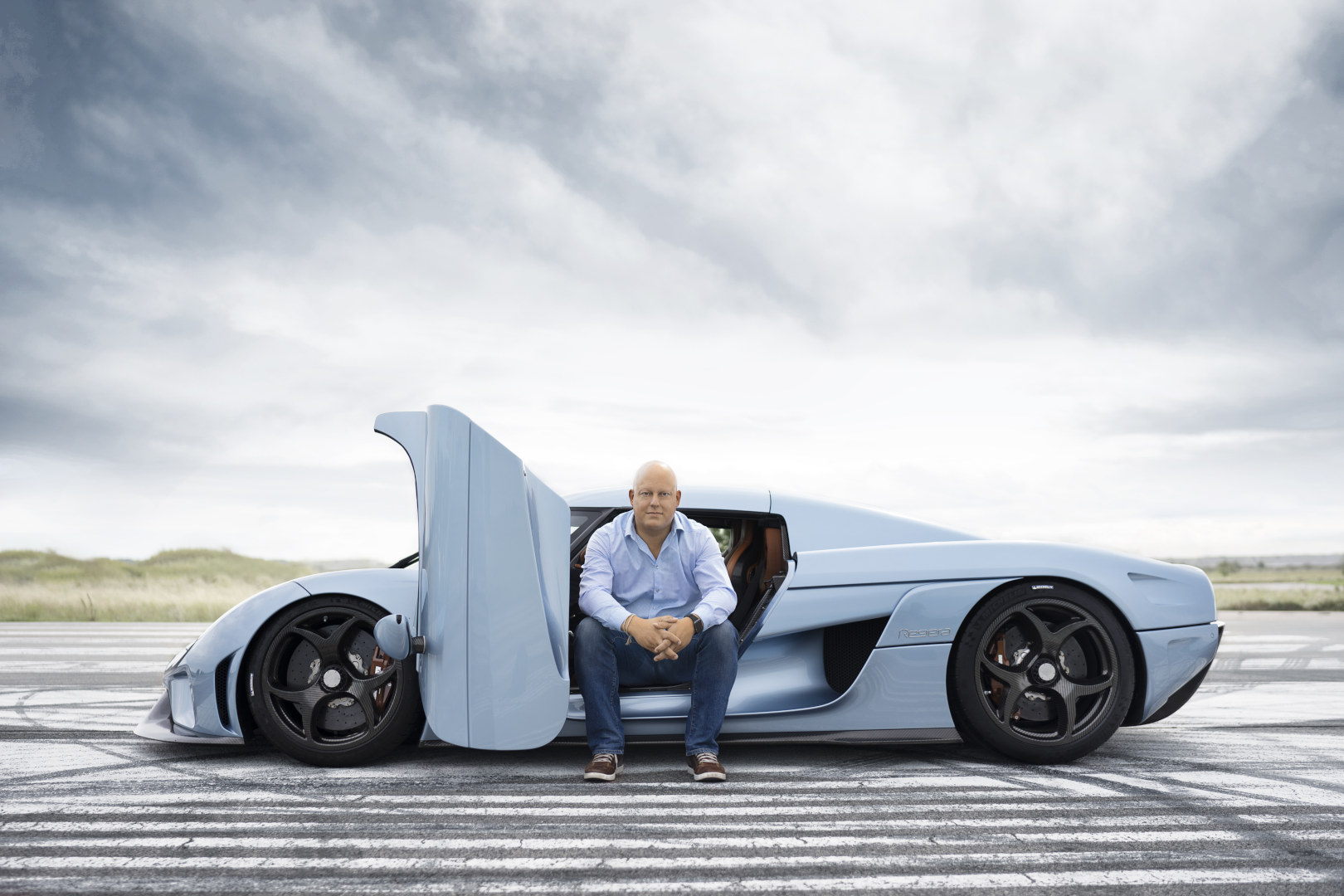 In 1994, Christian von Koenigsegg decided to pursue his childhood dream of creating the fastest car in the world. Today, the Koenigsegg luxury sports-car brand is a world phenomenon, and fresh from breaking no less than five world records, the Skåne-based company is looking to expand with a major recruitment drive.
Last year, the Nevada desert saw something extraordinary. In a single bright November morning, one car broke an astonishing five world-speed records, including the highest top speed for a production vehicle (447.19 kilometres per hour) and the fastest time in 0-400- 0 kilometres per hour (33.29 seconds). The feat was performed on a single set of tyres, on a closed-off section of a state highway, and completed in time for lunch. The car was the Agera RS, produced by Koenigsegg. Based in Ängleholm in Skåne, southern Sweden, and currently with a team of less than 200, Koenigsegg is dwarfed by the size of its competitors in the field of ultra high-performance sports cars. Yet, an approach based on ground-breaking technical innovation and an obsessive striving after excellence have, against all odds, pushed the company to the very top of its field.
"It's a little bit like David and Goliath, in a way," says Halldora von Koenigsegg, chief operating officer, reflecting on the company's quintuple record breaking success. "You're there, without the same resources and backing as your competitors, and yet you manage to beat all the records, so of course it feels special."
Incredible growth
In fact, the Nevada triumph was merely the latest in a series of records that Koenigsegg has left broken in its wake,and its cars' high performance and iconic styling have been receiving international acclaim for years. While this is, of course, welcome, it brings its own challenges. Demand for Koenigsegg's cars has never been higher, and with major markets established in North America, Europe, Asia, the Middle East and Australia, all production slots sold for the next three years, and a new model due to be unveiled at next year's Geneva International Motor Show, Koenigsegg has now embarked on a major recruitment drive.
"We've had incredible growth over the last few years, and that is going to continue, so we are looking for new team members right across our organisation," von Koenigsegg explains, adding that the company is atypical in its practice of both designing and producing so many of its systems, components and technical innovations in-house. As a result, vacant positions include everything from CAD and software engineers to mechanics, saddlers, auto polishers, electricians and prototype technicians. Von Koenigsegg adds that the company is hoping to recruit as soon as possible and is looking for professionals who share an appetite for taking on challenges head-on.
"It's a demanding job, which suits those who want to develop and push themselves further. And sometimes it's really difficult, because it's very complex and we're breaking new ground all the time," von Koenigsegg concedes. "At the same time, we actively work to provide the best possible working environment, and I think most of our team would agree that it's also a lot of fun." Above all, Koenigsegg is an employer who offers something that few others can: "I think that those working with us know that they are helping to write history."
A collaborative process
History-making is not the only accomplishment that marks Koenigsegg out as different. Every car is customised down to the last detail and Koenigsegg considers its customers to be active partners in the creation process. Welcome at any time to Koenigsegg's facilities to watch their car being constructed – and to perhaps discuss some of the technical details with the technicians and mechanics while they  work – customers, as much as employees, are seen as "part of the family".
"We work to the highest standards with great care and structure, of course, but we also put a lot of heart into it. It's not your typical corporate ethos," von Koenigsegg says. "We have a personal relationship with our customers and they enjoy being a part of the whole process, from start to finish. We see it very much as something we do together, so it isn't just a car that we sell, but also the experience of being a part of a fantastic project."
You could quite literally say it was the stuff of dreams; after all, the Koenigsegg car company is the realisation of a childhood ambition, born when founder Christian von Koenigsegg saw an animated film about a race car inventor. 40 years after five-year-old Christian was entranced by The Pinchcliffe Grand Prix, and with the company on the brink of a major expansion, it feels very much like the adventure for Koenigsegg has only just begun.
Web: www.koenigsegg.com
Subscribe to Our Newsletter
Receive our monthly newsletter by email