Kolindsund Natur: Delighted by the nature, fascinated by the history
By Heidi Kokborg | Photos: Flemming Olsen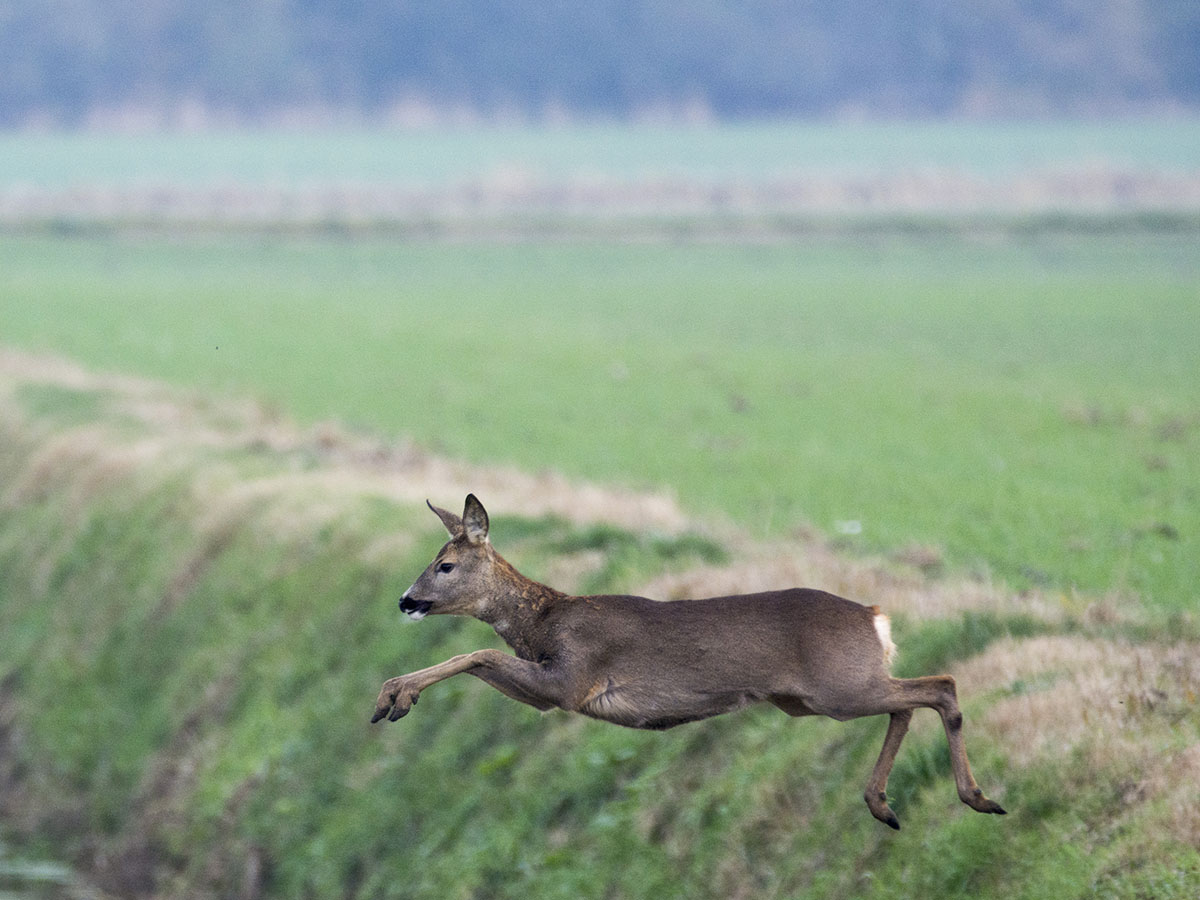 Otters, sea eagles, badgers and kingfishers are just some of the animals you can experience in Kolindsund Natur on Djursland. This 2,800-acre nature area has a rich wildlife and an interesting history – a story you can partly experience with your own eyes when hiking or biking around the area as you'll undoubtedly come across the three pumping plants from 1872, which are still fully functioning today.
If you are someone who enjoys both fascinating history and stunning nature, a visit to Kolindsund Natur will be right up your alley. This hidden gem of a nature spot is flat as a pancake despite being in the heart of Djursland, an area otherwise known for its hilly landscape. Kolindsund Natur is two metres below sea level, which means that you have to cross dikes to enter the area. "It is almost like a mini-Holland. We have about 95 bridges in the area," says Jens Prang-Andersen, one of the landowners of Kolindsund Natur.
Kolindsund Natur is owned by 100 landowners, and despite a big part of the area being used for agriculture, there are still plenty of things to do and explore. Originally, Kolindsund Natur was a huge lake, and a myriad of treasures have been found in the area, some of which are on exhibition at the National Museum. After losing huge amounts of land to both Germany and Norway in 1864, in 1872 it was decided that the lake had to be drained so that the area could be used for agriculture.
"A British company built three pumping plants to drain the lake. They called it Pumpelaget Kolindsund. In the early 1920s, the British company sold Pumpelaget Kolindsund to landowners, and today landowners own both that and Kolindsund Natur," explains Prang-Andersen.
The pumping plants are still used to drain the lake to avoid flooding. At full capacity, the pumping plants can pump out 7,000 litres per second.
The best ways to explore the beautiful nature and rich history of Kolindsund Natur are by foot, mountain bike or canoe. There are several marked hiking trails that take you around the area. The canals make for a peaceful canoe trip (just remember to bring your own canoe), and with permission, you are welcome to grab your fishing rod and catch your own dinner. With a bit of luck, you might even catch a glimpse of a sea eagle or one of the rare kingfishers. "We have a very rich birdlife, but you can also spot otters, deer and badgers," says Prang-Andersen.
Web: www.kolindsundnatur.dk Facebook: Kolindsund
Subscribe to Our Newsletter
Receive our monthly newsletter by email