Koustrup & Co. – More than just pretty flowers
Text: Signe Hansen | Photos © Koustrup & Co.
T he prints, tea towels and books from Koustrup & Co. are as romantic and beautiful as a Jane Austen novel; and, just like in Austen's novels, there is great insight to be found in the beauty. In the hands of the Koustrup family, the Danish company has specialised in classic interior design based on nature, ecology and biology.
"It is beautiful and it is educational – we call it beautiful learning," explains Ulla Koustrup, who founded Koustrup & Co. with her husband, Søren Koustrup, seven years ago. "It all originated from the fact that we thought the design market was missing something natural, something that wasn't just a random flower but had some kind of thought or idea behind it," she explains.
Though 70-year-old Koustrup has a degree in biology, both her and her husband have long careers in publishing behind them. When they retired, they decided to start a small publishing company to pass on knowledge about plants, gastronomy and organic living. Thanks to the couple's wide network of writers, illustrators and artists, the business quickly grew to include cards, art prints and posters, and, after a couple of years, the couple's two daughters, textile designer Anne Katrine Koustrup Søborg and sales manager Lise Marie Abildgaard, joined. This led to a further expansion into textile prints and trays, all based on aesthetics, quality and knowledge about subjects such as the Renaissance garden, edible plants, Danish garden birds, organic gardening and so on. "Not all of our products are educational as such, but all of them include the name of the plant, and it will never just be a random plant; there's always a reason, some story behind it," explains Koustrup.
One of the first books published by Koustrup & Co. was a book on organic gardening, and the care for the environment has always been at the heart of the company. The cotton used for tea towels is organic and all paper and wood is FSC approved. "I think it's natural when working with nature to try to connect those things," says Koustrup and rounds off: "We want to contribute to creating a higher awareness of nature, because I think the more people know, the more likely they are to appreciate it."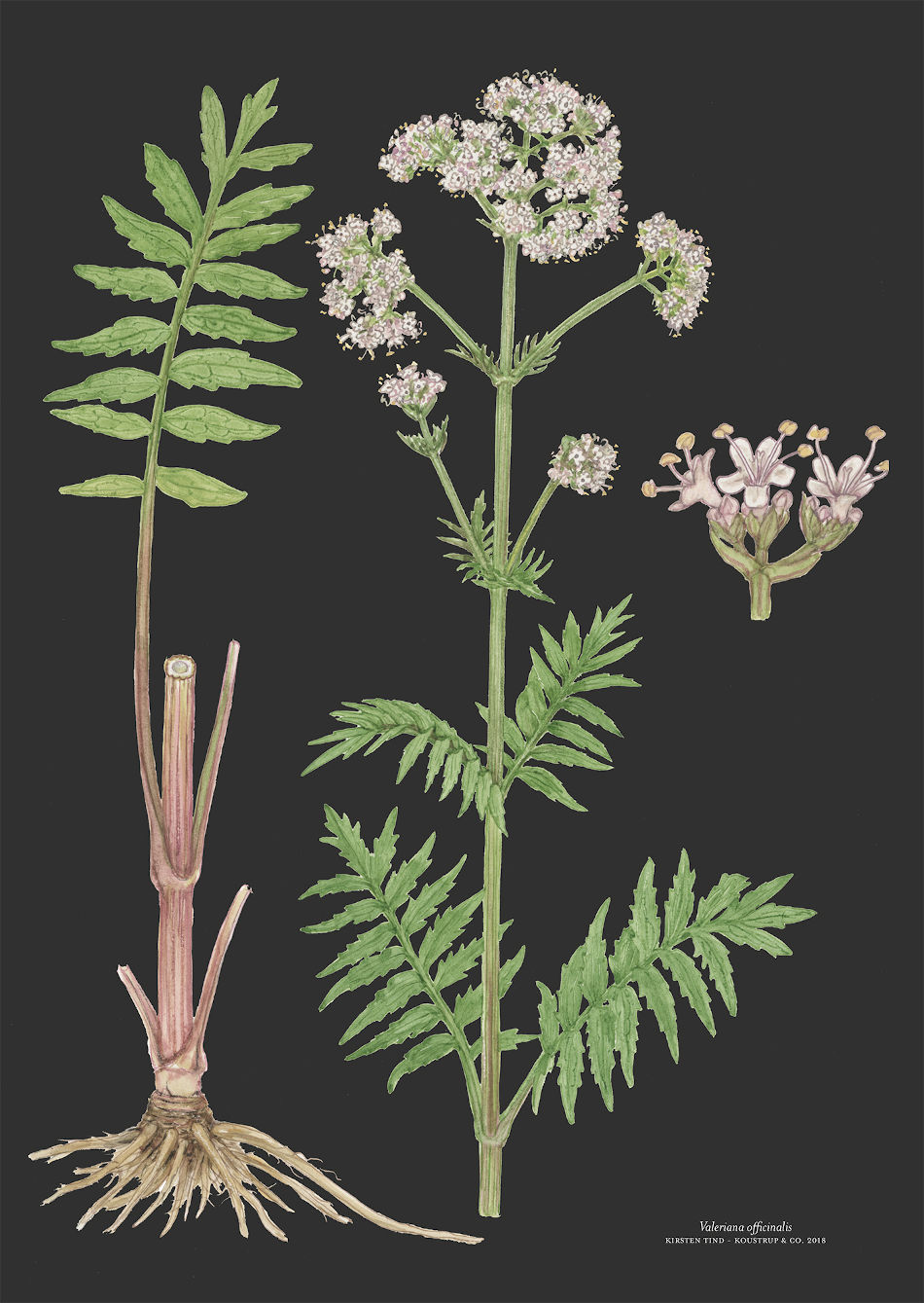 Web: www.koustrupco.dk
Subscribe to Our Newsletter
Receive our monthly newsletter by email