Lahti University of Applied Sciences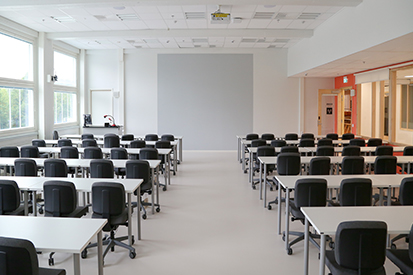 Boosting the business with circular economy
TEXT: MARI KOSKINEN | PHOTOS © LAMK
New solutions aim to boost business and growth through innovation and to combine both environmental and financial goals.
"Limits or lack of natural resources force us to find new solutions," explains Kati Manskinen, director of research, development and innovation at Lahti University of Applied Sciences (LAMK). "At LAMK, we invest in research to create new innovations to shift us towards a circular economy and a sustainable urban environment."
Manskinen continues: "We have 25 circular economy projects at the moment. The projects have public funding, for example, from Business Finland and the EU." The local companies also participate in the projects by bringing in their own expertise. LAMK aims to create new business solutions that are not just environmentally friendly, but also economically profitable. "There is significant business potential in circular economy – an estimated 2.5 billion euros in Finland," the director explains.
From innovation to business plan
"We work to create new innovations first, and then we build a business case around it," Manskinen continues. One of the successful projects was a digital mobile application, RESELL. It aims to speed up the recycling of discarded electrical and electronic equipment. "Today, 50 per cent of electrical and electronic waste is not recycled through appropriate channels," project manager Niklas Kaikonen says about the background of the project. "Basically, it is a mobile app; you take a photo of your old computer and post it in the app. The companies who recycle that type of equipment then contact you directly and come to collect it from your address." The app helps the recycling companies increase their material flows and streamline logistics, hence improving profitability. The app is ready to be launched later this year in Finland and after that, throughout Europe.
Subscribe to Our Newsletter
Receive our monthly newsletter by email