langenkamp.dk architects: Sustainable, soulful, yet affordable: The future of energy-efficient homes is already here
Text: Lene Bech | Photos: Thomas Søndergaard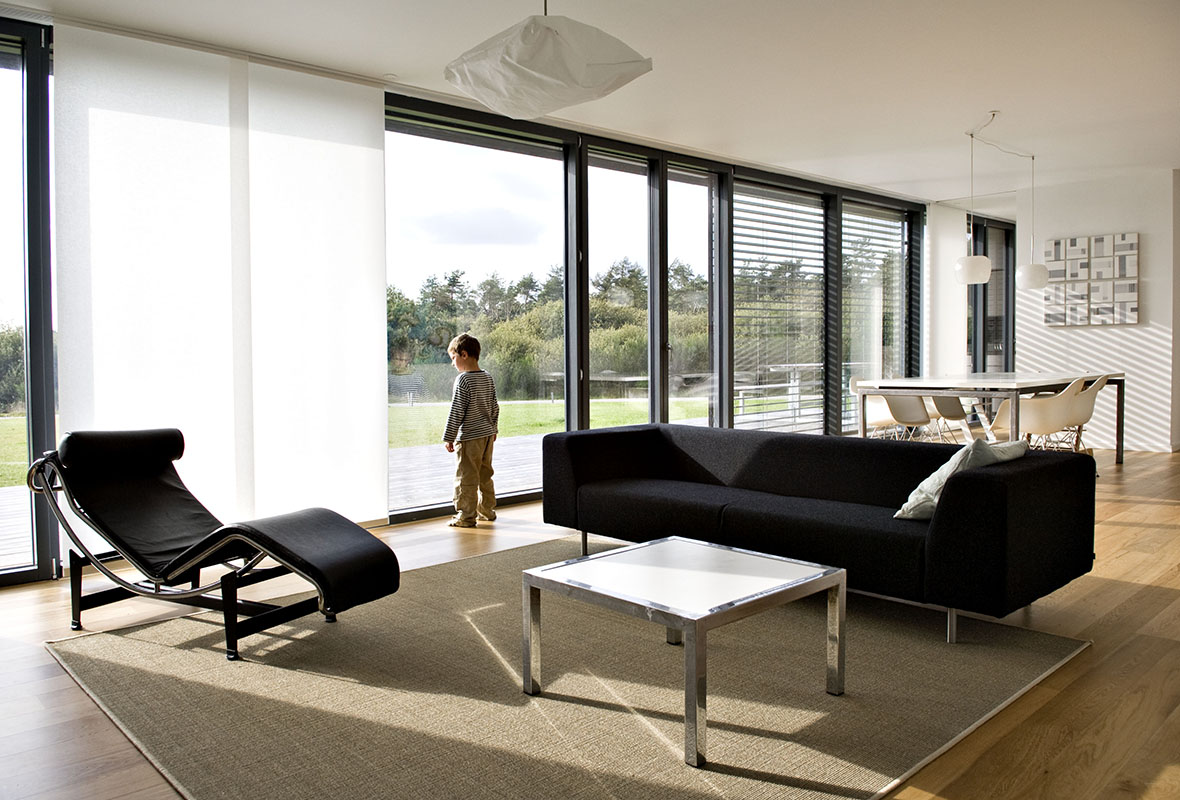 A pioneer of energy-efficient architecture in Denmark, Olav Langenkamp from Langenkamp.dk architects tailors sustainable homes to real families. Sound expensive? Think again – sustainable homes are a cost-effective alternative to cookie-cutter Danish homes.
12 years ago, architect Olav Langenkamp spent a year travelling across Germany, Austria and Switzerland. He wasn't trekking in the Alps or sampling local beer, but studying the techniques for building passive houses – energy-efficient homes with minimal environmental footprints and heating bills. Passive houses are super insulated and need no radiators or under-floor heating, yet indoor temperatures remain comfortably stable. "Think of a thermos," Olav Langenkamp says, "that keeps your coffee hot in the winter and your iced water cold in the summer." Langenkamp.dk architects now designs passive houses, zero-energy and plus-energy buildings.
Currently, Danish architecture is very much focused on the environmental benefits of using wood. That's nothing new to langenkamp.dk architects, which has been using recycled construction materials throughout a decade of working in energy-efficient architecture – a complex and technical art form, considering more than just materials. "There needs to be an interaction between aesthetics, materials and techniques, and especially a focus on the people who'll be living in this home," Langenkamp says. Before embarking on projects, he talks to home owners about their needs, and scrutinises the sun's movements across properties: maybe children's bedrooms should face south-west so that they still have natural light when coming home from school; and maybe the living room should face south so that sunlight helps heat up the room.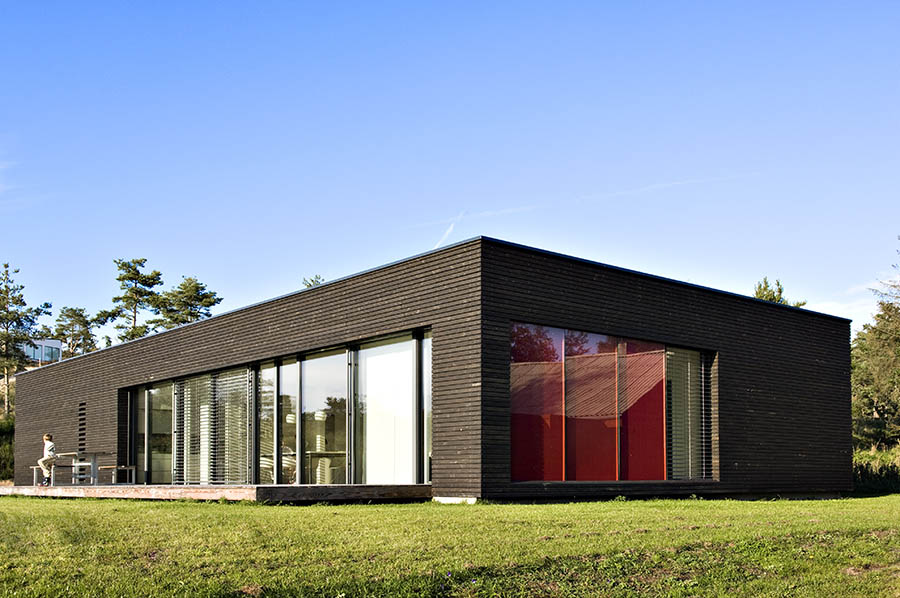 While prefabricated homes are still popular in Denmark, many new home-owners don't realise that architect-designed, sustainable homes are highly cost-effective. "There's a bit of a preconception that architect-designed houses are way too expensive," Langenkamp says. But by sourcing the right materials and tailoring homes to their environments, architects save home-owners money on features that would have been expensive add-ons to standardised homes. Since highly energy efficient buildings maintain stable temperatures, sun panels can generate extra energy – potentially handing home-owners an annual surplus worth thousands of Danish kroner. Not least, homes designed with your family in mind have something that standardised homes just don't: soul.
Langenkamp doesn't just think about sustainability in theory – he lives it. In 2008, he built Denmark's first certified passive house and his new family home, Villa Langenkamp, a pioneering project that received national and international praise. In the midst of a freezing Danish winter, Langenkamp will happily lounge right in front of his panoramic window without feeling cold. That's all thanks to his triple-glazed windows – and to that study trip he took 12 years ago.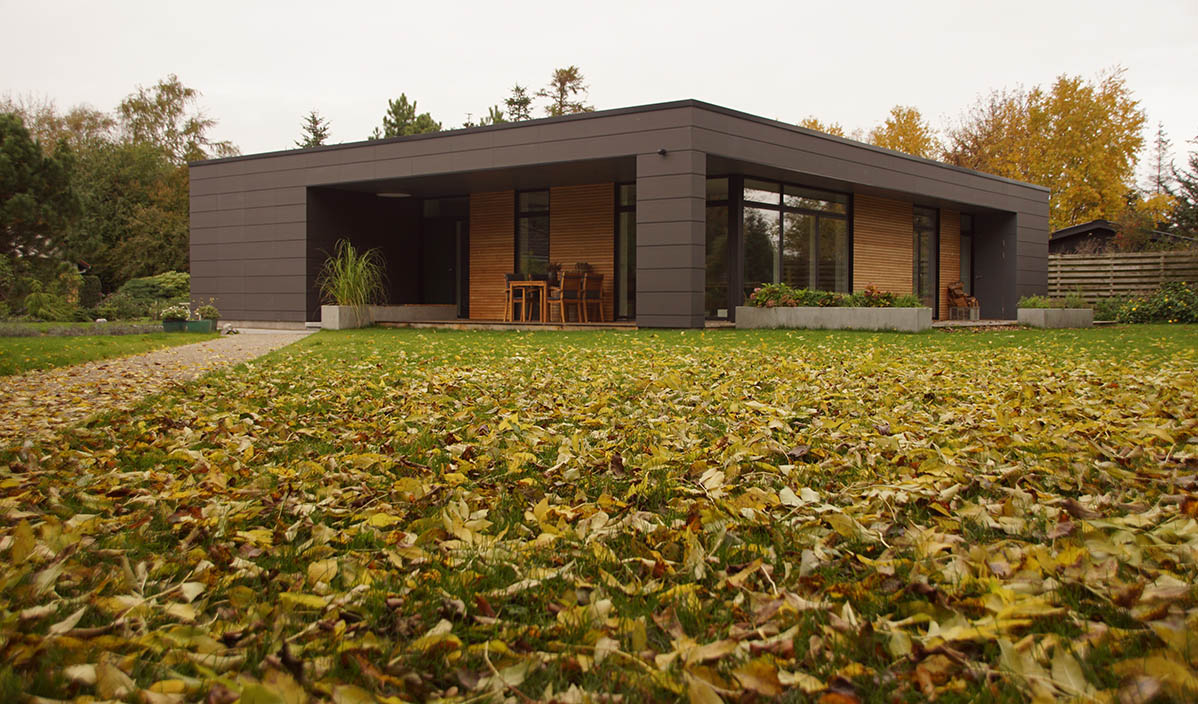 Web: www.langenkamp.dk
Subscribe to Our Newsletter
Receive our monthly newsletter by email