Langsamt is sustainable slow clothing with passion
By Robin Dixen Eggert | Photo: Johanne Kjærum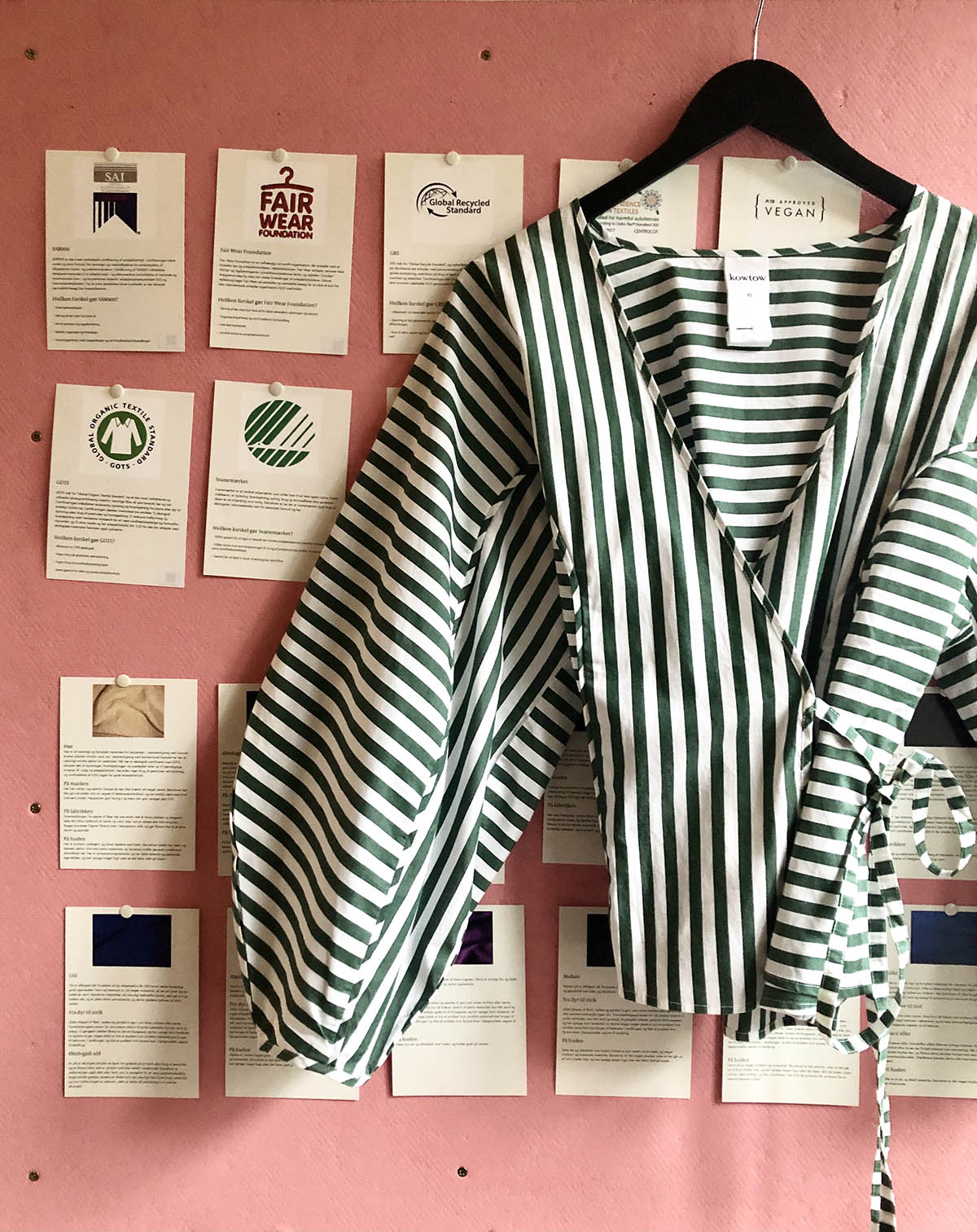 Slow clothing may be a new concept to many. But for Langsamt, it is a way of reducing our footprint on this planet.
Slow clothing might well be a fresh approach to fashion to most of us. However, for owner of Langsamt, Johanne Kjærum, it has become both her way of life and livelihood. The idea behind slow clothing is to offer a direct alternative to a fast-paced fashion industry, where perfectly fine clothes are discarded to make room for the newest collections. It goes without saying that every piece of discarded clothing is a waste.
Slow clothing is also a term that emphasises the need to produce lasting clothes – clothes that last more than just one summer, and clothes that you would want to wear until they are worn out. But there is much more to it than that, of course. Besides the fact that Langsamt helps to reduce the actual waste of materials, it is important for Kjærum that the entire supply chain is as sustainable as possible; for instance, by making sure that the people who produce the clothes are working under the right conditions.
Another way to have a sustainable supply chain is for Langsamt to work with small, independent Danish brands and designers, whose impressive craftsmanship you can see for yourself in Langsamt's stores in Roskilde and Copenhagen. It is a tremendous amount of work that goes into it all. If you visit Langsamt's website, you'll find no less than 11 certifications. Naturally, not all 11 are applied to every single piece of clothing, but the fact that Langsamt is at least making heavy strives towards this, shows just how much slow clothing means to them.
Web: www.langsamt.com Facebook (Langsamt Copenhagen): langsamtstore Facebook (Langsamt Roskilde): langsamtroskilde Instagram: @langsamtstore
Subscribe to Our Newsletter
Receive our monthly newsletter by email