Lapland Deluxe: Mindful enjoyment of Arctic nature
By Ndéla Faye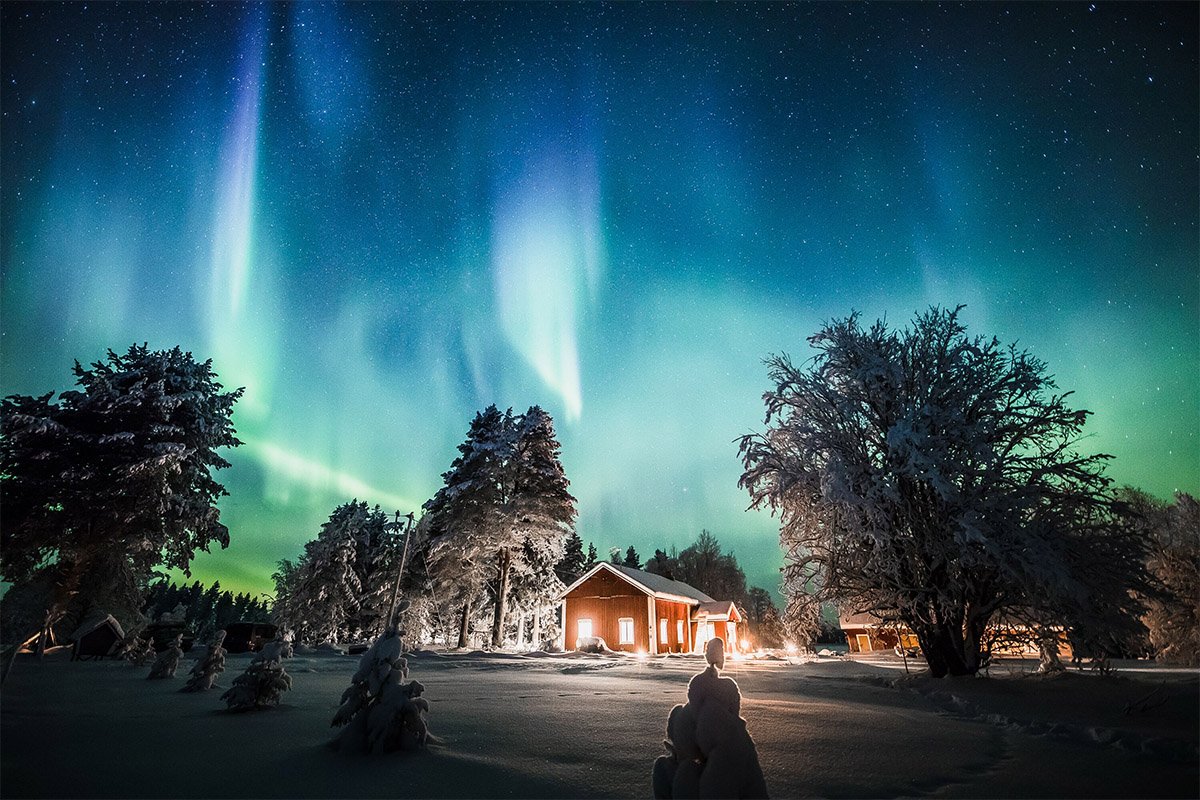 Less than an hour away from Rovaniemi's popular tourist trail lies a true oasis of calm. Lapland Deluxe is a peaceful countryside getaway that provides an escape from the daily grind and busy schedules of urban life.
In 2017, Merja and Jari Paksuniemi became the owners of Merja's family estate in Vanttausjärvi, a tiny village an hour's drive from Rovaniemi, Finland. The estate was in a state of disrepair and had been vacant for nearly two decades. What ensued was a community effort to breathe new life into the old log house and the adjacent buildings, some of which are more than 150 years old. "We wanted to keep the spirit of the old estate alive, so the renovations have been made using traditional methods," Merja explains.
Guests have the option to stay in two lakeside holiday homes – Ainola Holiday Home and Aurora Cottage Onnela – at opposite ends of a private peninsula, each of which enjoys complete privacy.
Feel, see, taste, experience
In the summertime, guests can experience the 'nightless nights', when the sun doesn't set below the horizon. Summer activities range from fishing, swimming and rowing on Lake Vanttausjärvi, to berry-picking and just relaxing. Jari and Merja also keep domesticated sheep. "They are an integral part of our family, and talking to them and hugging them has therapeutic qualities," Jari says.
In the winter, guests can head out on the frozen lake for a snowshoe walk, and the Northern Lights can be spotted when the atmospheric conditions are right. The pace of the excursions is slow to allow for mindful wandering, or for admiring the starry Arctic sky while enjoying food around a campfire.
"We are involved as little or as much in the activities as our guests want. We can serve them a private dinner at our own historical log house and guide them on excursions, or they might prefer to have meals in their own cabin and explore the surrounding nature on their own. We have plenty of tips on local activities, and we can tailor guests' holidays to suit their needs," Merja explains.
"Here, you can sample the clean local cuisine, and explore the surrounding nature. This place is a labour of love and a respite from the hustle and bustle of the city. We want to share our way of life with our guests and to show them an authentic Lapland experience," she concludes.
Web: www.laplanddeluxe.fi Instagram: @laplanddeluxe Facebook: Lapland Deluxe
Subscribe to Our Newsletter
Receive our monthly newsletter by email