Le Cord
Text: Pia Petersson | Photo © Le Cord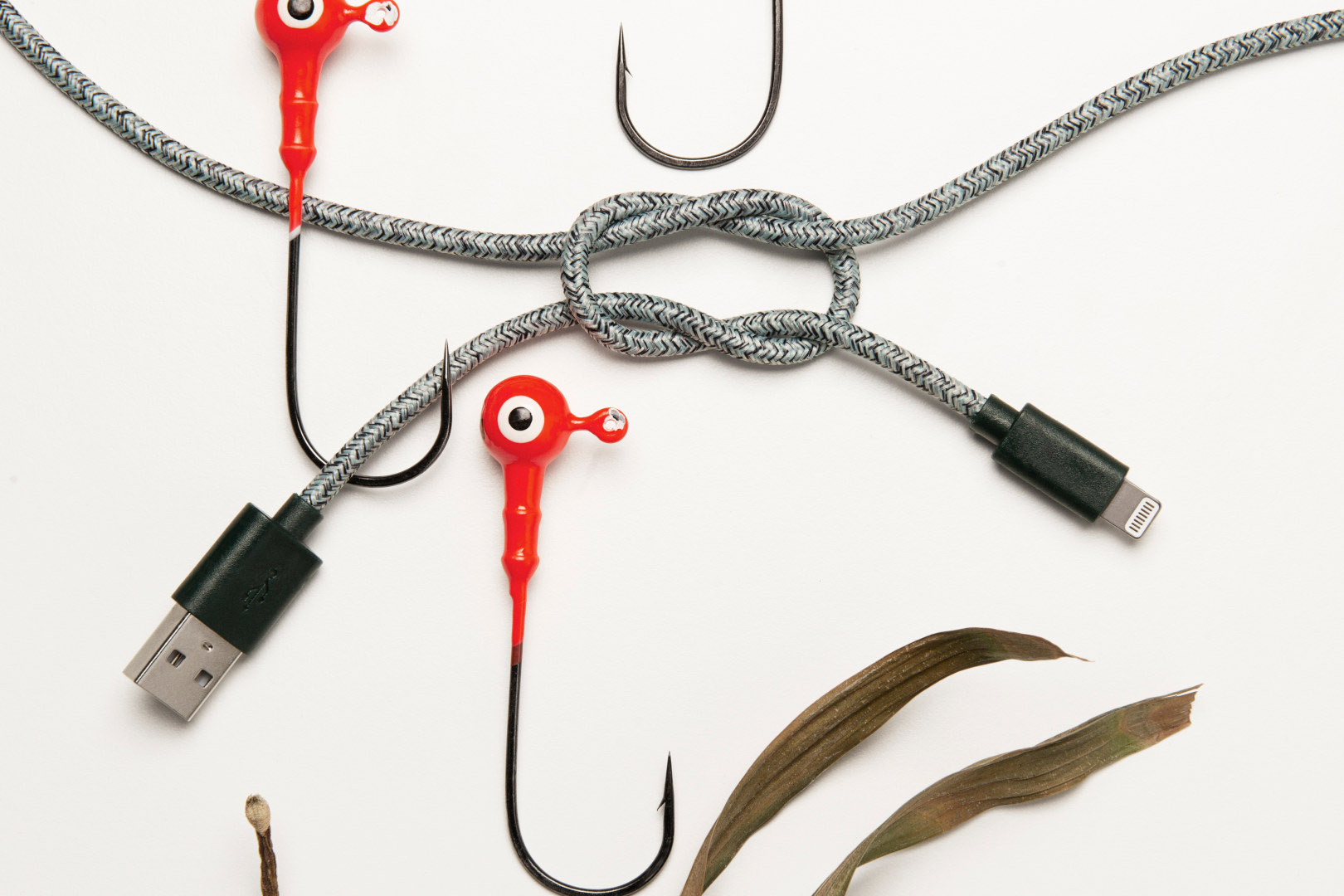 Recharge the oceans
M any of us are painfully aware that our dear phones do not have a great battery life and need to be charged quite often. So why not put a slightly more dazzling and stylish touch to this mundane everyday routine? This is exactly what brothers Axel and Christian Isberg thought, and so Le Cord was born.
The Le Cord charger cords come in many different colours and textures: leather, textiles, even wood. "Our customers are generally into design and high-quality products," explains Axel Isberg. "Oh, and also, some find it practical to make sure all family or team members have different-colour charging cables, in order to end the never-ending arguments over them."
Driven by an urge to find sustainable ways to produce unique, high-quality design products, Le Cord was founded by the Isberg brothers in 2014. The company began its life as a project under the umbrella of their Stockholm-based art and research studio, Local Electronics. Despite not being somewhat as old as the hills, Le Cord has already more than found its feet. The brand has rapidly grown in the fashion and lifestyle segment, doing collaborations with well-known brands and resellers like Alexander Wang, Colette and Maxfield.
Occupying the space between art, technology and design, Le Cord aims to create artistic details for the masses. All charging cables are certified by Apple and can be found in no less than 800 different high-tier department shops, select shops, museum shops, hotels and Apple Premium Resellers all across the world. "Our proof of concept has led to requests from other businesses needing help with Asian-based sustainable production, product design and product customisation. Our b2b projects include collaborations with hotels, and lifestyle and luxury fashion brands," Isberg says.
In addition to its charger cords, Le Cord makes earphones, a limited-edition denim shirt, and a soon-to-be-released, unique wireless charger collection. Also in the pipeline is a collection of charging cables made from recycled fishing nets. "Sure, creating well-designed mobile accessories is lots of fun, but ultimately, what's important is trying to change consumer behaviour towards more sustainability and longevity – especially within the consumer electronics segment, which is typically driven by volume rather than sustainable values," Isberg reflects.
Subscribe to Our Newsletter
Receive our monthly newsletter by email