LEGO House: Housing creativity
Text: Louise Older Steffensen | Photos: Lego House
Imagine a house built from enormous, white LEGO bricks. You enter, and in the spacious foyer, you see a massive staircase snaking around a giant, ancient tree. As you walk closer, the tree starts to look a bit funny, with its gnarly bark and chunky leaves. You take a closer look, the 15-metre tree soaring towards the sky above you, and realise that every part of it is built using LEGO bricks. The spiralling staircase awaits, each step taking you closer to a new adventure.
LEGO House in Denmark's brick capital Billund has been built for all LEGO fans, from the tiniest DUPLO devotee to the most hardcore 'adult fan of LEGO' (AFOL) and everyone in between. Kjeld Kirk Kristiansen, the owner and third generation of Denmark's LEGO family, got the idea for an interactive experience house and museum back in 2010, and much like the tree and the company itself, the concept grew bigger and bigger with great little ideas branching off in all directions until the whole thing needed 12,000 square metres and 25 million LEGO bricks to incorporate it all.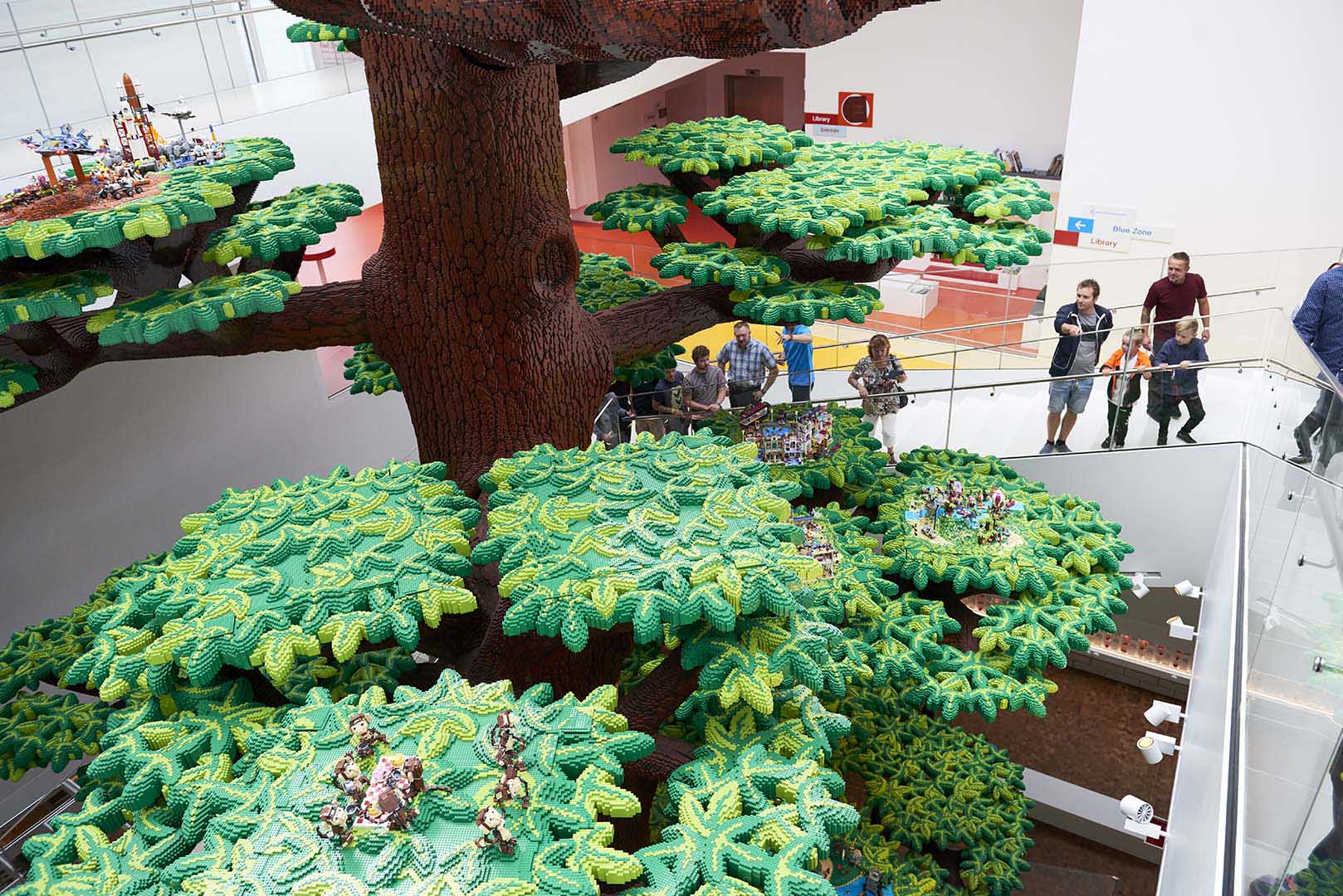 The result is a thoroughly modern building, designed by BIG architects, where digitalisation aids but doesn't take away from the traditional creative experience. Upon arrival, visitors are given a digital bracelet, through which they can record their memories and see their creations come to life.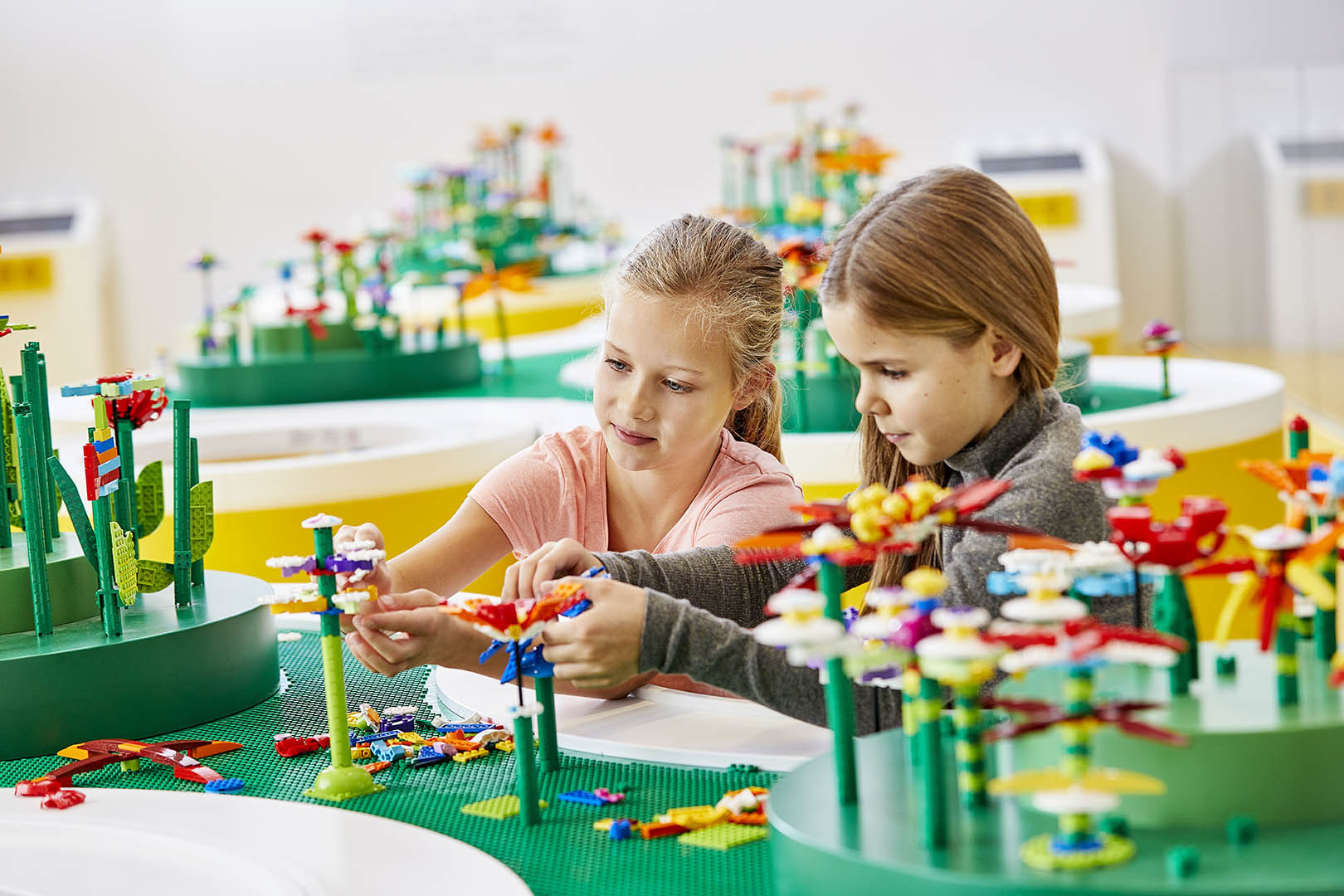 Create your own experience
The house celebrates the core of the LEGO universe: building things. "As with all of the LEGO universe, the most important thing here is play and creativity," says senior communication and PR manager Trine Nissen. LEGO sets may have changed through time, and new ways of playing with LEGO bricks may have been added along the way, but the hands-on approach to creating and building remains the same. "It was important, therefore, for the LEGO House to be hands-on too. We wanted to encourage every person who comes in here to get involved and get creative – this is a place for every family member, and there'll be no disengaged mums and dads moping in a corner scrolling through social media."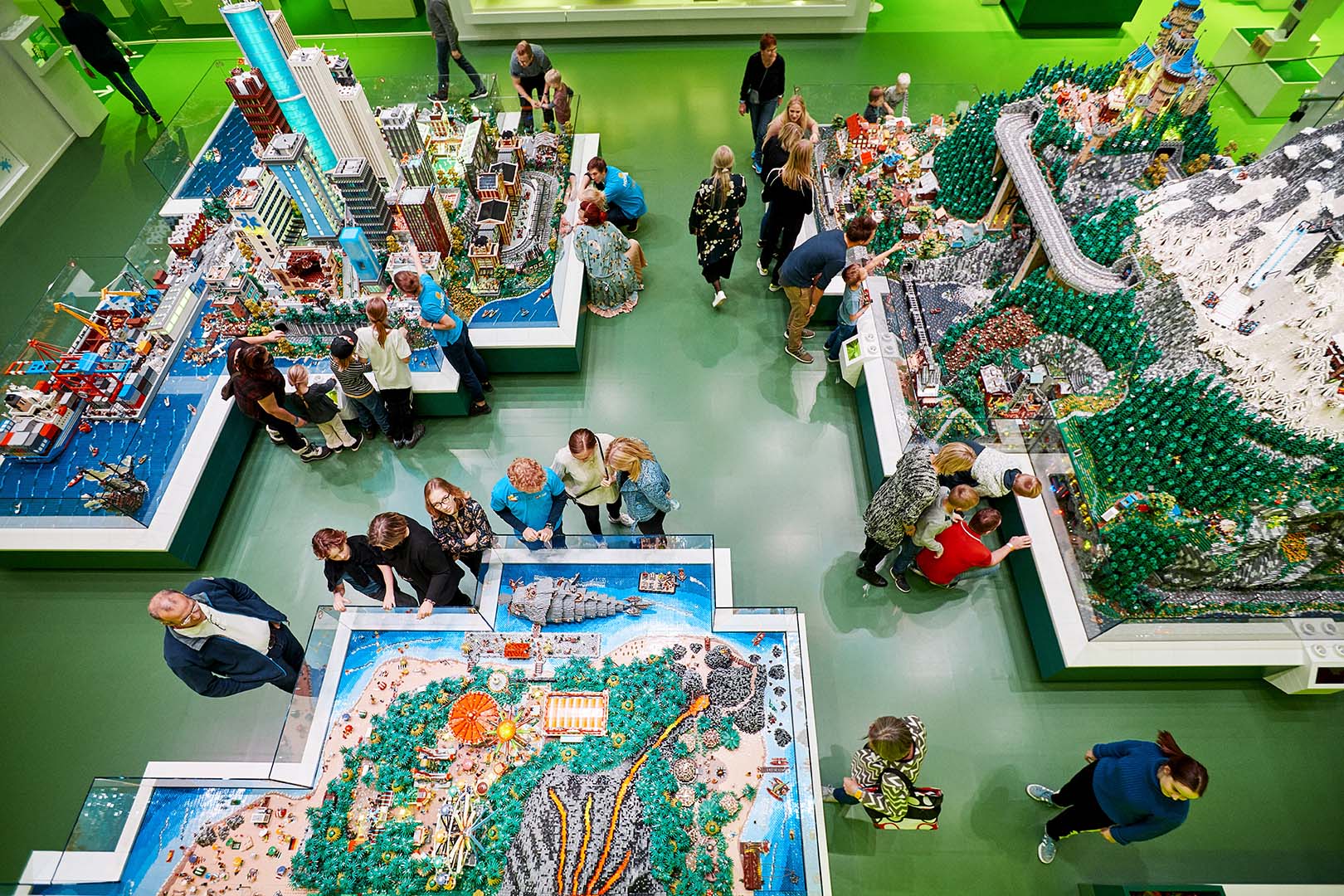 Much of the house has free access, including LEGO Square, the restaurants and balconies, and the rooftop playgrounds. The six Experience Zones, meanwhile, require a ticket, ensuring that no activity becomes overcrowded and rushed. The Masterpiece Gallery showcases the best LEGO fan creations, while the History Collection houses the museum, special exhibitions and the most beloved LEGO sets from over the years. With icons like the Death Star, the 1980s pirate ship and the yellow castle from the '70s, something here is bound to pick at the heartstrings of even the most grown-up grown-ups.
The rest of the Experience Zones emphasise a different aspect of learning through play, while the fifth aspect, physical learning, is carried out as visitors move through the house. "We strongly believe in nurturing these skills by learning through play, but it's not something an eight-year-old should or would think about here – they should just have fun," Nissen says. "I promise you you'll very much be focused on exploring and creating things."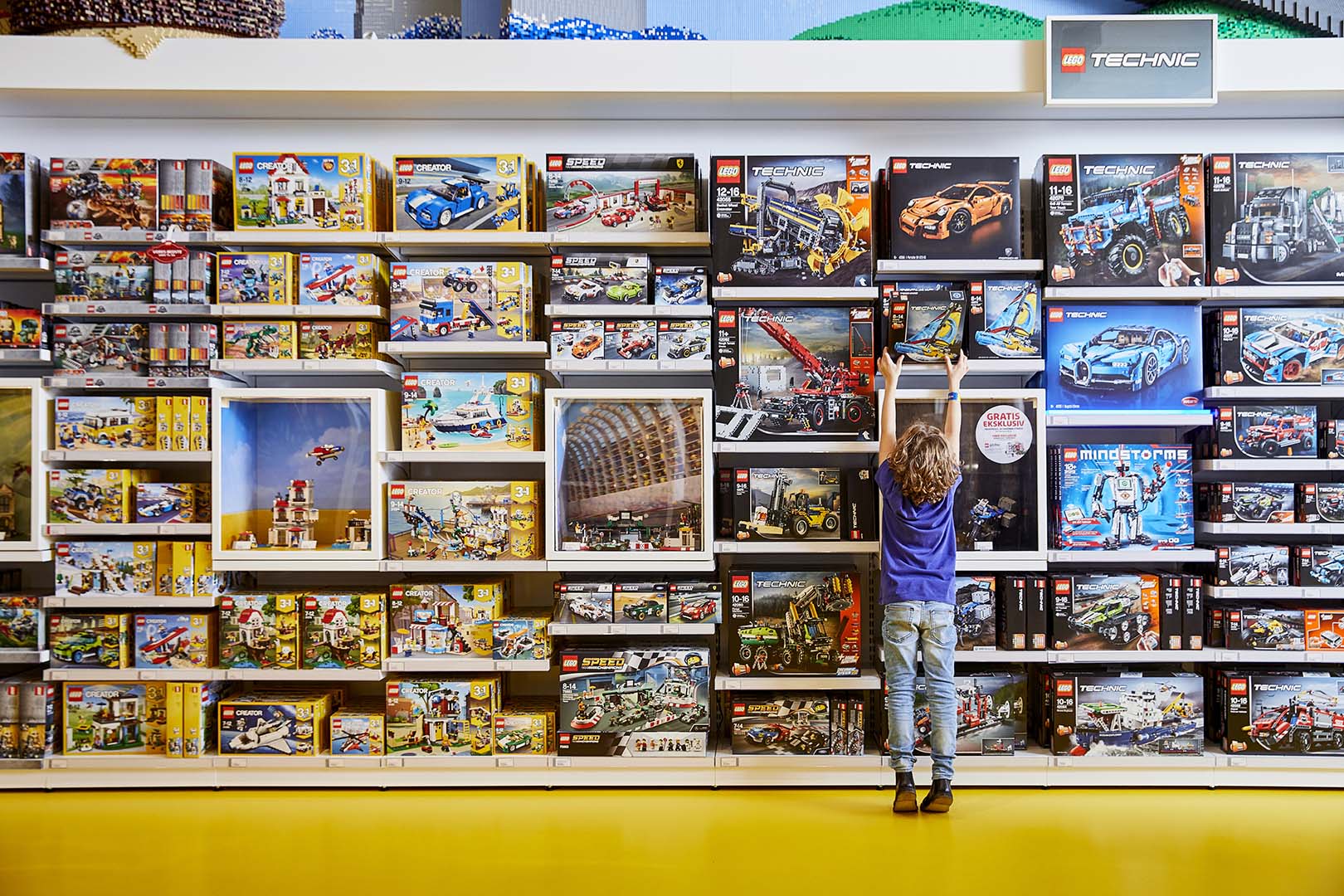 Learn through play
The Red Zone focuses on classic creativity: open play and building things from your imagination, helped by the giant pools of bricks – many of the LEGO House's 25 million LEGO bricks end up here. It's every aspiring creator's dream. The Yellow Zone, meanwhile, supports emotional learning. "One of the most popular activities in the entire house is the Fish Designer, where people design and build a flatfish out of LEGO bricks," Nissen notes. "When they're done, they can scan it, give it facial features and then they release it into our digital aquarium, where all the world can see it happily swimming around. It's quite a magical experience." It's also possible to build little animals, bring them to life and have them jump around on stage to some classic Safri Duo tunes.
The Green Zone takes us into classic LEGO territory – literally – with its mini world of towns, farms and landscapes full of daily-life activities. If you look close enough and help each other out, you'll find some rather unusual situations, too. "It's one of my favourites. I see it almost every day and I keep finding new little details that make me laugh," Nissen admits. "If you follow the roads, you'll eventually find the unlucky roadworker whose beautiful, new, straight road markings take on a life of their own when he gets chased by a dog. I also finally noticed the other day where the happy little pigs' spots came from…" The social learning zone also includes a story lab, where people can work together to shoot, film and edit their own stop-motion LEGO film starring LEGO minifigures.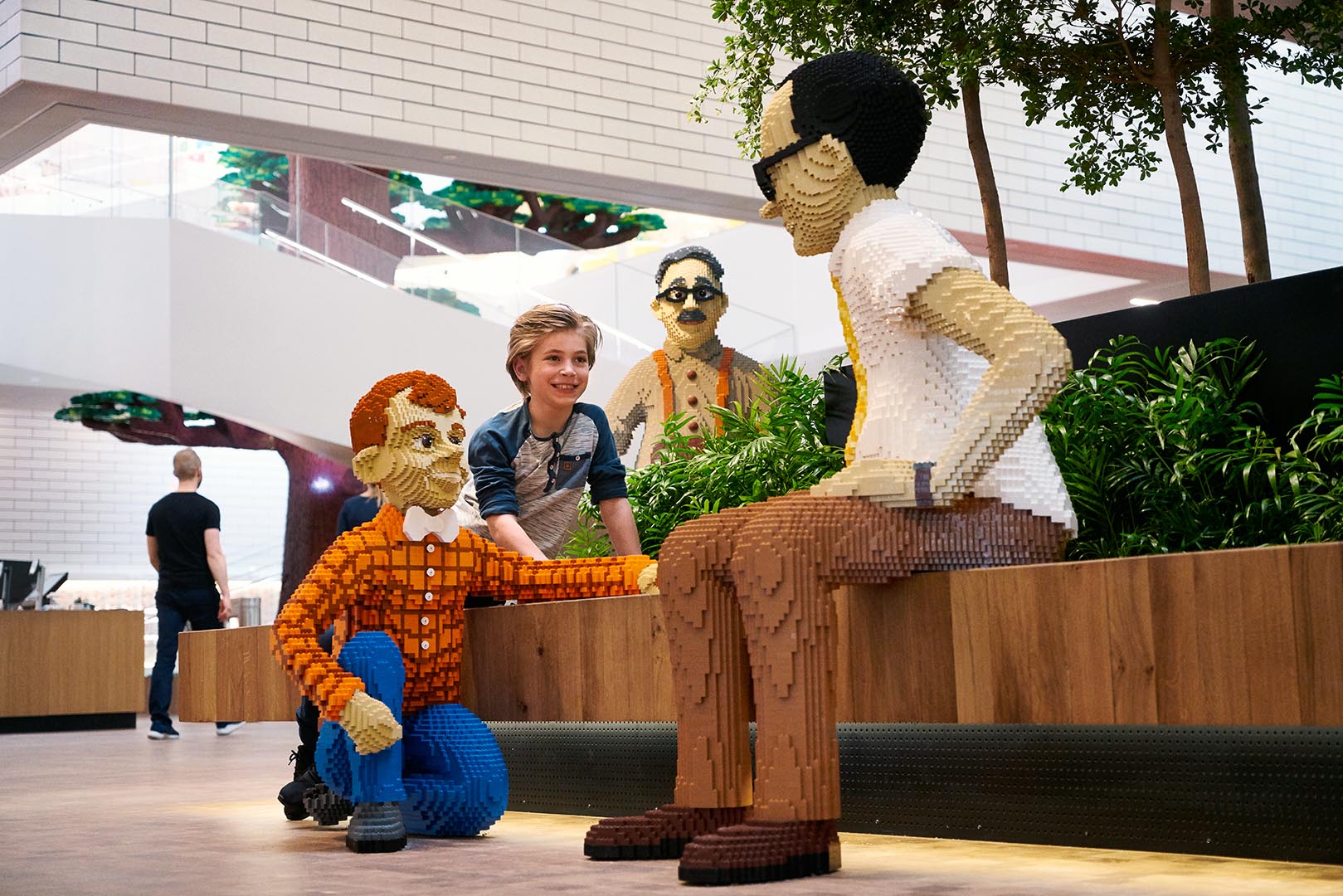 Building up an appetite
Logic and cognitive fun are at the heart of the Blue Zone, which includes an ever-evolving City Architect city – add your own little six-by-six building to the busy streets or compete to see who can build the car that clears both loops and wins your street race. On the other edge of the world, a team of researchers have gone off to study mammoths – but both the mammoths and the little researchers have got stuck in huge blocks of ice, and they need someone to navigate the rescue vehicles, melt the ice and build a safe path back to freedom.
When all this exploration is done, both ticketed and non-ticketed visitors can relax at one of LEGO House's three food outlets. Fine diners may luxuriate at Restaurant LE GOURMET, while casual diners can chill out at the café. Most people, however, opt for the MINI CHEF family restaurant. "Naturally, the minifigures who work in the kitchen don't speak Danish or English," Nissen explains, "so our visitors have to order in a way they understand – putting together their meal order in LEGO bricks, shipping it off and seeing the meal box roll down the conveyor belt to Robert and Roberta, our two friendly robot servers." After this, there's no excuse not to go in for another round of play.
Web: www.LEGOhouse.com Facebook: OfficialLEGOHOUSE Instagram: @LEGOhouse
Subscribe to Our Newsletter
Receive our monthly newsletter by email