LEGO House: Learning through play – for the whole family
By Louise Older Steffensen | Photos: LEGO House
A LEGO brick is much more than just a brick. The sales and marketing director for LEGO House, Gitte Hedegaard Nipper, has witnessed the magic of LEGO bricks first-hand again and again throughout her career. "I think the genius of the LEGO brick is its ability to transform into whatever you want it to be. It's such a simple design with an unending amount of possibility." Nowhere can the power of the LEGO brick to enthuse and inspire be felt more keenly than at LEGO House in Billund, the children's capital.
LEGO House is hard to describe. It is an experience centre, a fan appreciation base, a museum and an interactive playground, but it is much more than that, too. "It's a place full of joy that you have to experience for yourself to know what's so cool about it," Nipper asserts. "It connects people of all ages through the power of a little rectangular brick to teach you things and have fun together, no matter your age – we call it the world's best playdate."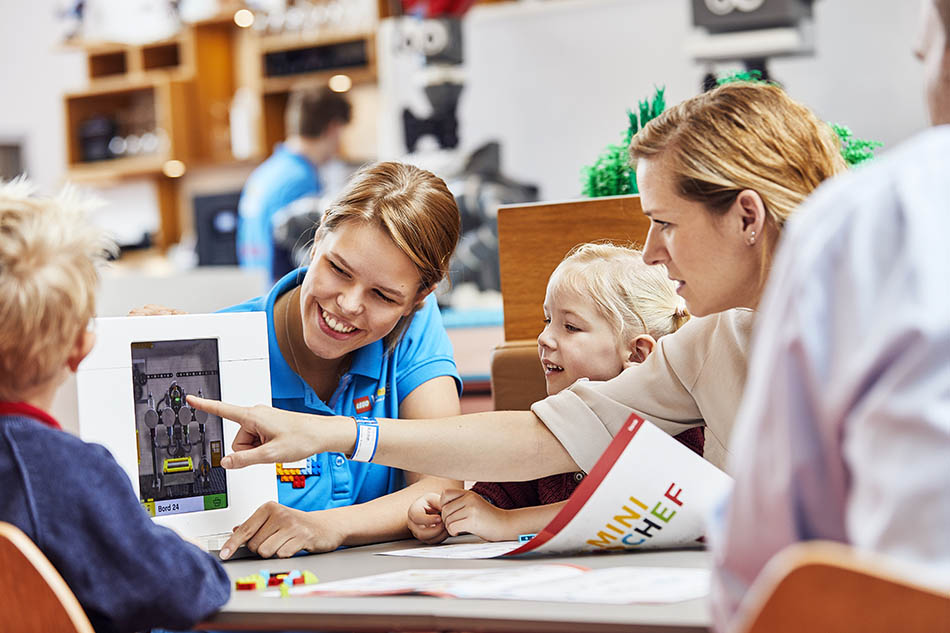 Learning through play has always been at the heart of the LEGO philosophy, and it is a skill that is more important than ever. "Building something using LEGO bricks teaches you practical skills, but it also teaches you those wonderful 'soft' skills that are more important than ever for life in the 21st century – creativity, communication, social and emotional intelligence and cooperation."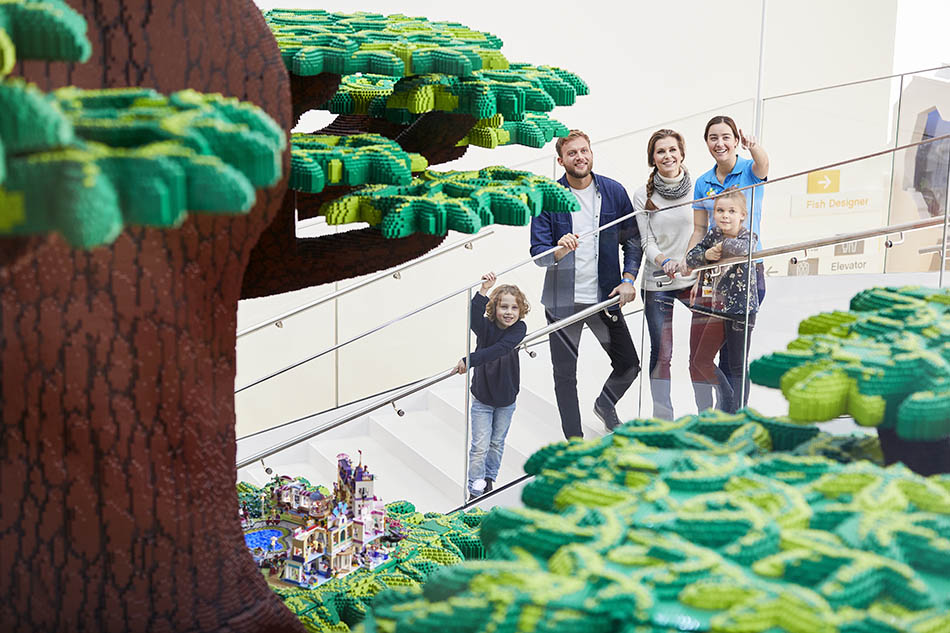 LEGO House is divided into different zones, which support different types of learning and playing. Fans of every age are welcome everywhere and encouraged to play and explore together. "One of our favourite things about LEGO House is that it really draws families together. It's not just somewhere where you park the kids while you sit in the corner on your phone, you just can't help but get involved," Nipper says. "We're very proud to say that we bring out the child in even the most stubborn adult. It's something that the kids love, too."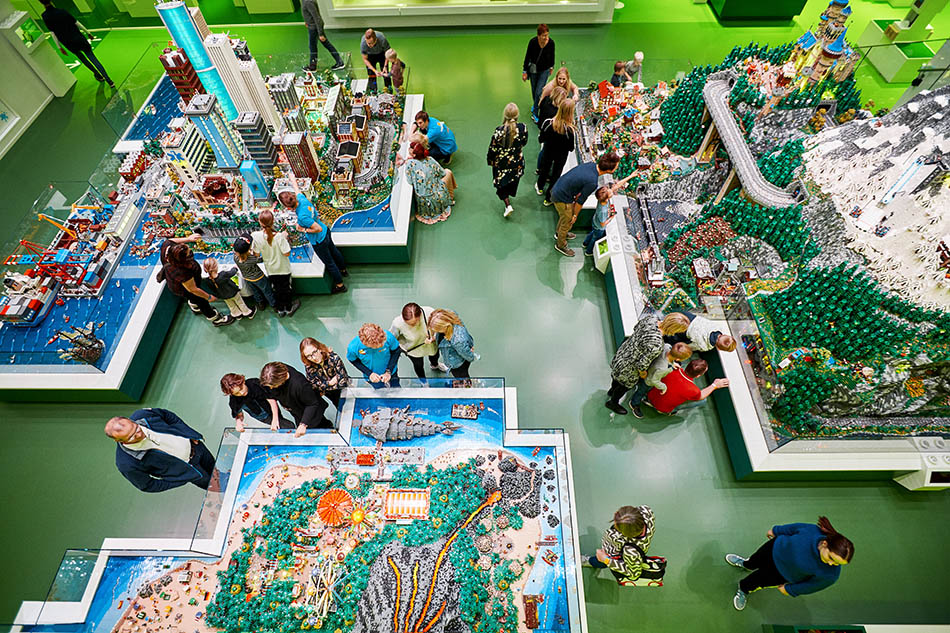 A home for young kids and old kids
Cutting-edge digital technology is used unobtrusively throughout LEGO House to support the hands-on experience of the LEGO world. Specially trained play agents can be found in every room and help ensure that everyone has a good time. They receive intensive training in LEGO history and culture, in the software as well as in how to encourage happy learning.
"No matter where you work in LEGO House, it's a very fun experience overall. We're here all day and get to witness people's enthusiasm and ingenuity every day, as well as the sheer happiness that kids aged one to 99 get from being here. There are certainly worse places to be," Nipper smiles.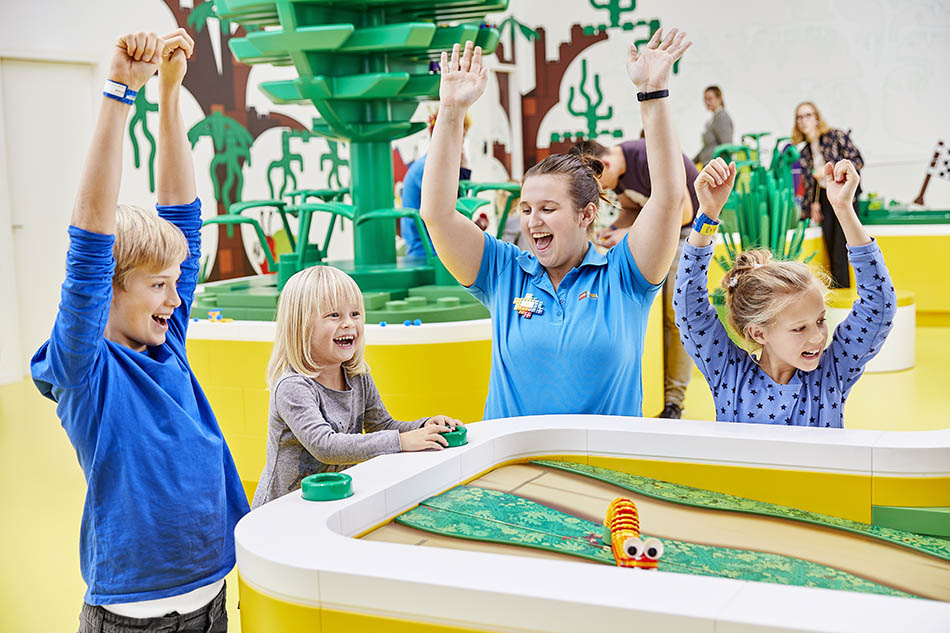 The LEGO tree of life
Activities range from exploring classic LEGO cityscapes full of odd little details to discover, to building the racing cars from scratch and racing them against one another to see which is the fastest and most agile. "One experience that everyone seems to love is the Fish Designer, which lets you design and create your own fish. When it's done, you can use your digital armband to give it a face and then release it into our digital aquarium, where it'll swim around quite happily amongst all the other visitors' creations," Nipper says. "Along with all these cool new technological interactions, we of course also have a massive room full of LEGO bricks, where you can build and rebuild to your heart's content."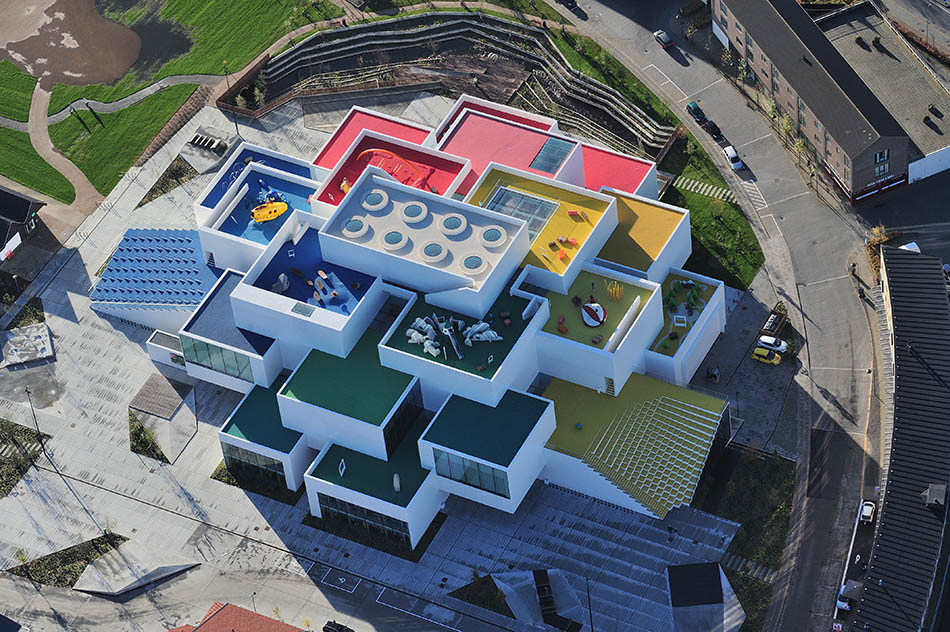 After a tough day of learning through playing, you can sit down and relax at the foot of the 15-metre-tall LEGO tree, which forms the centre of the building. If you go up the stairs, you'll see that the tree is actually made of LEGO bricks and that it isn't quite finished. In fact, it never will be. The crown is alive with prolific little LEGO figures working very hard to construct the next new branches of the LEGO tree, making sure that the tree keeps growing and developing. Located just 200 metres from the site of the original (wooden) LEGO brick production, the LEGO tree reminds LEGO employees and fans alike that learning – and playing – should never, ever stop.
The LEGO House is divided into four play zones, each of which is designated to a type of learning – creativity, social, emotional and logical – as well as a History Collection taking you back through the most iconic LEGO playsets, and a Masterpiece Gallery showcasing some of the incredible art that LEGO fans produce. The LEGO House features 12,000 square metres of beautiful and quirky architecture by the Bjarke Ingels Group. www.legohouse.com Facebook: OfficialLEGOHOUSE Instagram: @legohouse
Subscribe to Our Newsletter
Receive our monthly newsletter by email