Lilleba: Sleeping made fashionable, unique and soft
By Celina Tran | Photos: Markus Johansson
Beautiful patterns, high quality and softness that could put any child or adult to sleep – Lilleba is bringing a brand-new take on PJs. Even after 16 years on the market, the brand is determined to make not only the most comfortable, but also the best-looking pyjamas and lounge wear out there.
In 2006, a mother in Stavanger, Norway, found herself making clothes for her little baby son. What began as a single item of clothing quickly turned into a collection, and thus, Lilleba was born.
"We spend a third of our lives sleeping," says Aleksandra Dudek, head of design at Lilleba. "It's an incredibly important part of life, and therefore we want to make sure that our clothes and bedding help you sleep as well as possible, in addition to being appealing and looking good."
Originally, Lilleba only produced under- and sleepwear for children, and so the quality and fabric needed to be soft and long-lasting, but also suitable for those with sensitive skin. It didn't take long before they widened their collection and began developing clothes for adults as well.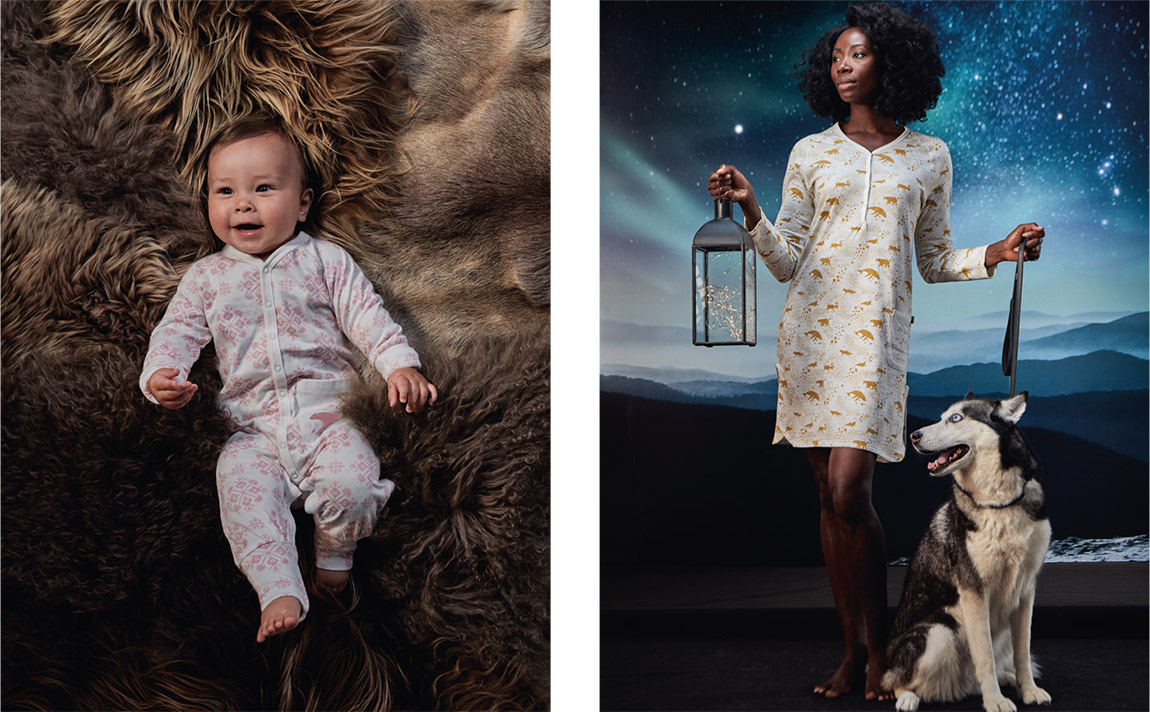 Dreams, starry skies and Nordic nights
In their most recent collection, Nordisk natt, which is Norwegian for 'Nordic night', Lilleba's team has truly tapped into their childhood for inspiration. "My main inspiration for this was the Nordic nature and culture. There's something about animals and the night sky that's almost dreamlike, perhaps even a bit childish," Dudek chuckles.
Dudek's personal favourite from the collection is Polarnatt, 'Polar night'. The pattern depicts a glittering Nordic night sky and Arctic animals, and provides a sense of airiness, reminiscent of a distant childhood dream.
"Our patterns aren't limited to children. The entire family can be comfortable and fashionable in their matching pyjama set," Dudek explains.
A slumber to last generations
The Lilleba team prides itself on the quality of their clothing. The clothes are made up of bamboo viscose and cotton, so the collections are soft and inclusive for everyone, including those allergic to standard wool clothing. Additionally, bamboo is grown without fertilisers and can absorb carbon dioxide, making it a greener alternative.
"Quality is a priority because we want our pyjamas to be passed down from sibling to sibling, maybe even generations," Dudek says. "Today's world is dominated by fast fashion, but we aim to produce fashionable wear with the least possible harm to our planet."
Lilleba continuously works towards making the products greener.
Web: www.lilleba.no Facebook: Lilleba & Herremann Instagram: @lillebaogherremann
Subscribe to Our Newsletter
Receive our monthly newsletter by email