Lillehammer Spa: A warming spa where you'd least expect it
By Eva-Kristin U. Pedersen | Photos: Lillehammer SPA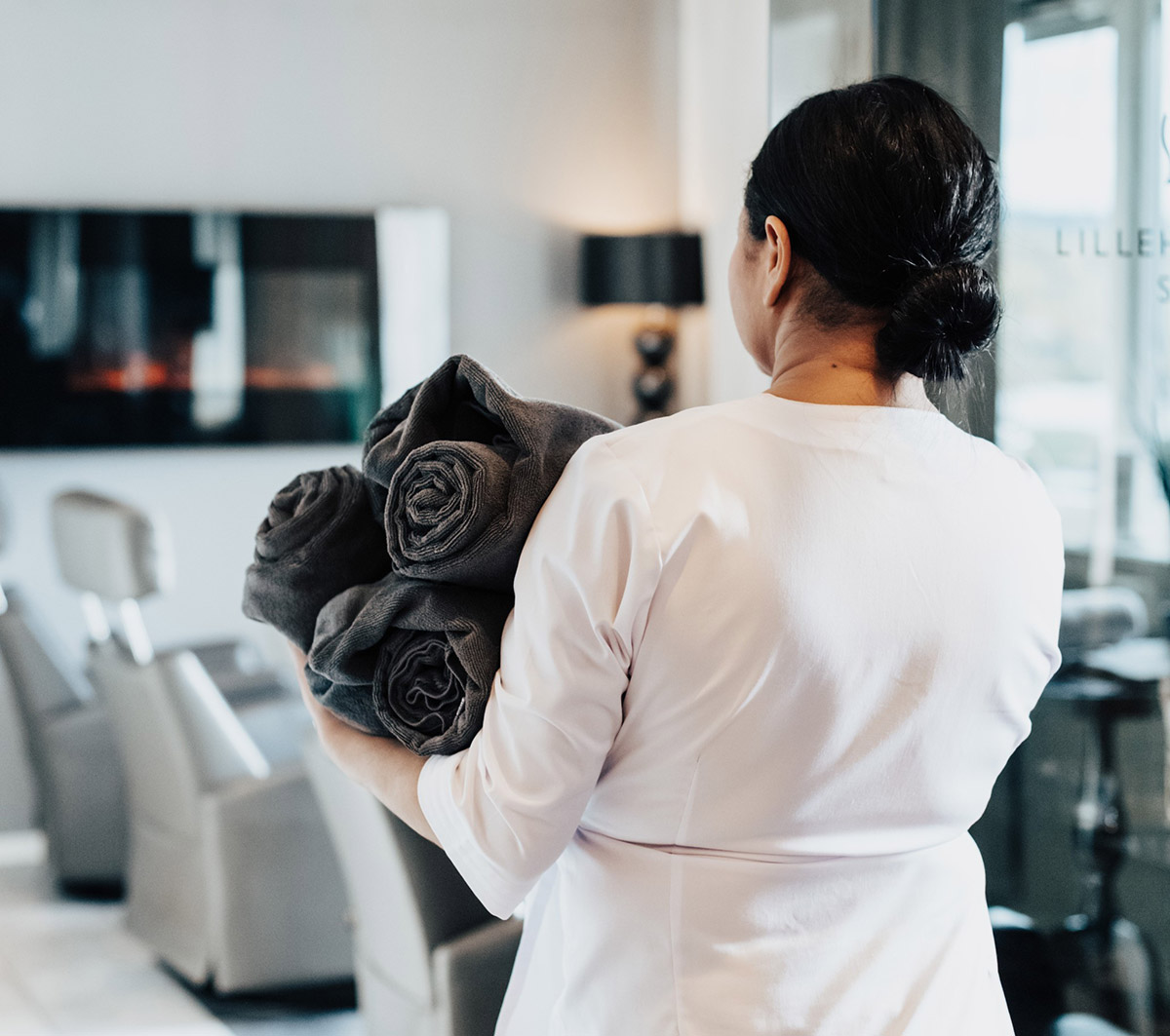 When you think of the Norwegian town of Lillehammer, a relaxing spa might not be what first comes to mind…
Nevertheless, tucked in between snow-heavy pine trees and cosy wooden houses with sparkling fires, Lillehammer SPA offers visitors a wide variety of relaxing beauty treatments.
"We've been operating for 21 years and won several awards, including the prestigious International Spa and Beauty Award for the Best Day Spa and Wellness Centre in Norway 2021," explains Claudia Deseales, administrative director at Lillehammer SPA.
A signature, award-winning massage
Deseales and her colleagues offer a great range of beauty treatments, including waxing and the innovative micro-needling skin treatment.
"Micro-needling is a medical treatment that creates small channels in the skin to stimulate the production of collagen," Deseales explains. "It's very effective. Results are visible immediately, and it can also be used to treat facial scarring, for example."
The diamond in the crown of treatments at Lillehammer SPA is most definitely their signature Lillehammer massage, however. This award-winning treatment was developed in-house by Deseales, and includes techniques from different massage traditions, including Thai and classic Swedish massage, as well as shiatsu and acupressure.
"The result is a full-body treatment that is very effective in treating different problems like body pain, headache and stress," Deseales explains.
Duo treatments – a real treat for couples
Deseales explains that while most of their clients are women, an increasing number of men also visit, either for specific treatments or together with their partner for a lush duo treatment.
Whoever you are, and whether you come alone or with a friend or partner, a stop at Lillehammer SPA to warm up, purify and really charge the batteries, has become a delightful must for all visitors to the winter wonderland that is Lillehammer.
Web: www.lillehammerspa.no Facebook: Lillehammer SPA Instagram: @lillehammer_spa
Subscribe to Our Newsletter
Receive our monthly newsletter by email