Limitato
Text: Liz Longden | Photos © Elisabeth Ågren
The art of looking cool
T hree years ago, childhood friends Gustav Peterson and Emrik Olausson were driving around from shop to shop with their collection of T-shirts in the boot of their car. Today, their label Limitato, which fuses contemporary art with clothing, is a rising star of the fashion industry.
The name is inspired by the concept of 'limited edition' and aptly sums up the brand's unique concept – that an item of clothing can become a piece of wearable art. By creating garments with high-quality prints of graphic and photographic art, Peterson and Olausson aim to make art more accessible, while also creating some seriously cool clothes, with a unique aesthetic.
The idea was conceived by Peterson and Olausson when they were still students. When their early work caught the eye of photographer Terry O'Neill, who was keen to collaborate, they had an inkling they were on to something. However, it was not until the pair made their first appearance at the fashion event Pitti Uomo in June 2017 that they realised just how much they had hit the zeitgeist. "It was completely crazy," Olausson recalls. "There were so many people. We'd had no idea. We were just in shock."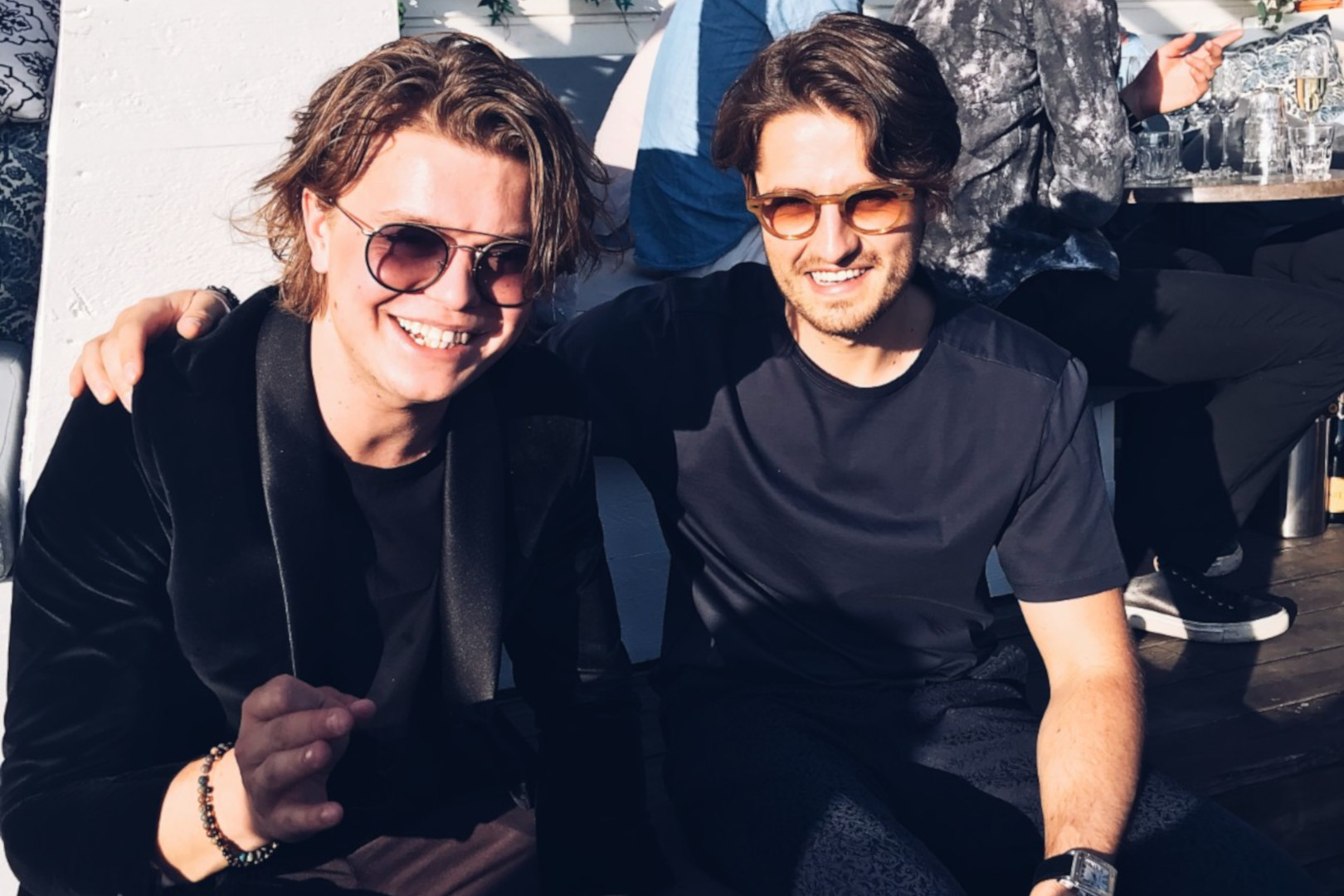 Their success at Pitti Uomo helped to launch the brand onto the international fashion scene. Over one season, the label went from being stocked in five shops to 150, and by the time its 2018 spring/ summer collection had been released, Limitato had become a bona fide fashion icon.
The label works exclusively with a range of artists and photographers – around 15 for the forthcoming collection – whose work ranges from iconic portraits to abstract graphic art. "They don't have to be really well known. The most important thing we look for is authenticity," Peterson explains. "By that, we mean that there has to be something unique about an artist's work, which makes them stand out from the crowd. With a big sprinkle of rock 'n' roll."
Peterson and Olausson are currently working on an accessories range and on further developing the brand, which is now sold in 250 shops across 25 different countries, including in luxury department stores such as Harrods and Luisa Via Roma. "A lot of the other brands that we're competing with depend on hype from celebrity endorsements," Olausson says. "That's not the case with us. We just have a genuine product that people really like. And that's pretty cool."
Subscribe to Our Newsletter
Receive our monthly newsletter by email