Lindebjerg Design: Happiness made from strong hands and a woman's touch
By Nicolai Lisberg | Photos: Lindebjerg Design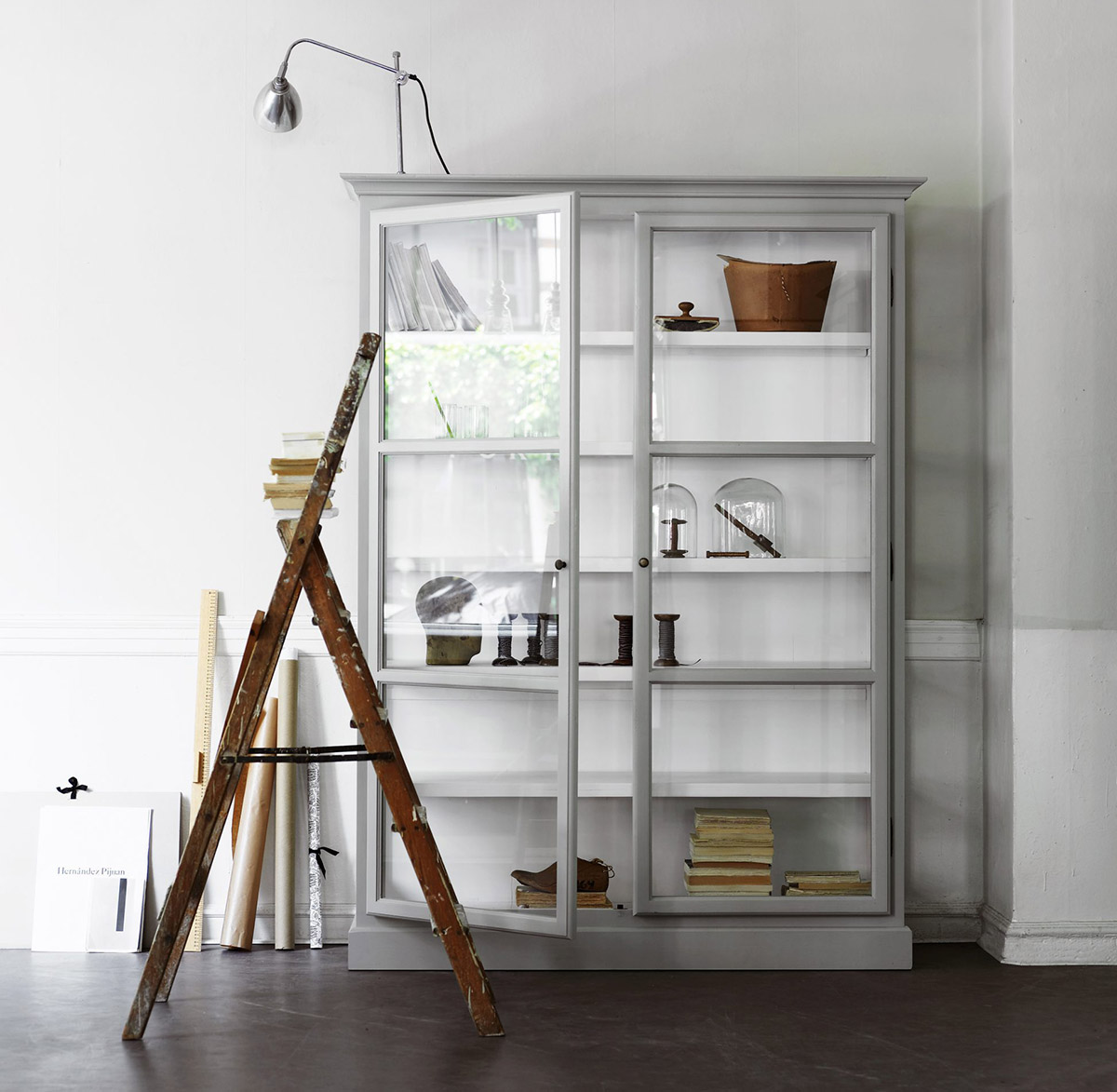 Lindebjerg Design specialises in vitrine cabinets, and it is their ideology of having close relationships throughout the production chain and never compromising on anything that has brought them their success.
Close relationships. This term is often repeated, because it's what matters to Lindebjerg Design – a Danish company founded in 2011 with a clear vision for their products. But it's not just the fact that the company is run by Mona Henriksen and Annemarie Lindebjerg, mother and daughter, that makes Lindebjerg Design say that family matters.
"It's true that it's just me and my mum, but our partners in the production chain are also small, family-owned businesses," explains Lindebjerg. "Our production is located in Poland, where excellent carpenters perform their craft with pride. We visit the owner of the production facility and his family every year. Especially in autumn and winter, it's a joy to meet them. That part of the year is full of cultural traditions that are fun to share with them, and it's nice to get to wish the workers a merry Christmas."
All the production is kept in Europe, as Lindebjerg Design wants to be certain that everything lives up to their ethical codex. "Now more than ever that is important, with the pandemic, family matters – so why shouldn't that reflect our products as well? We are never going to move our production elsewhere, because close relationships last a lifetime, just like our cabinets," says Lindebjerg.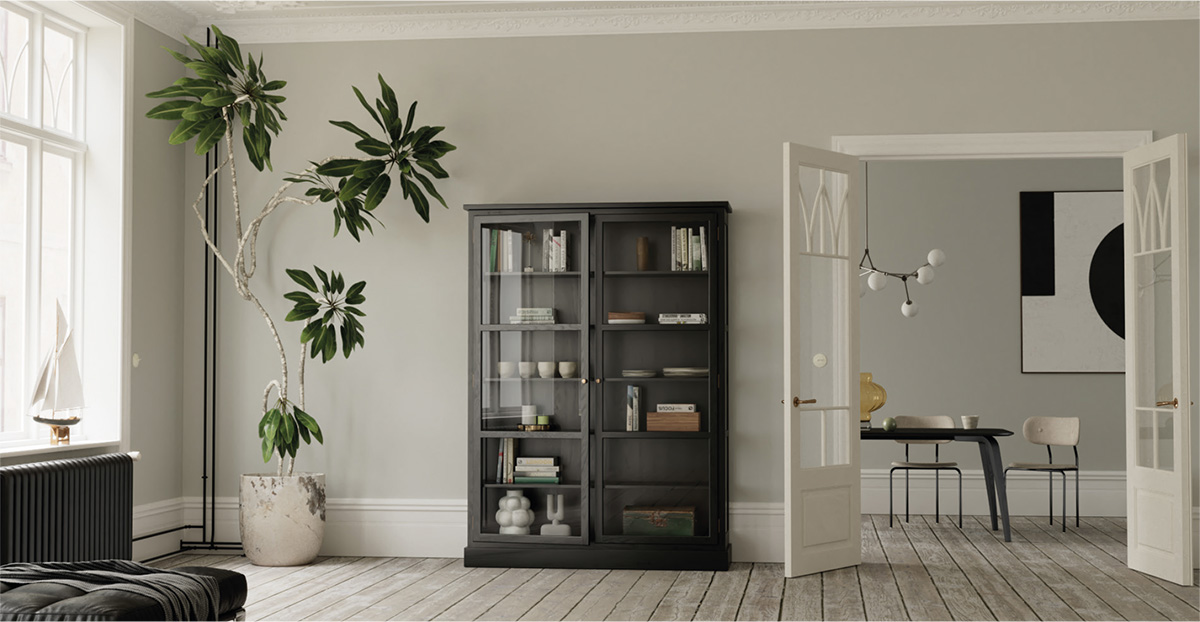 "When my mother came up with the idea for the cabinets, it was because she saw a gap in the market," she continues. "She was tired of cabinets where the paint would come off, or it would quickly become outdated. It has to be the absolute right material for each cabinet, and we will never compromise on that. We pour our heart and soul into the production, and with each cabinet, whether it's the choice of colour or the quality of the wood used, you can sense how strong hands and a woman's touch made it all come to life."
Displaying yourself
The cabinets are made out of the finest oak and pine, solid materials that can last forever. For Lindebjerg Design, the vitrine cabinet has always had a special place, and in recent years it seems like more and more people have realised just how significant a piece of furniture it is.
"Our cabinets are defining the very room they are a part of. They break up lines and provide a feeling of recognisability with the Nordic colours and structure. We often hide stuff in our homes in cupboards or closets, but the vitrine cabinet is where we display the things that we are particularly proud of, or that have a deeper meaning to us. It's where we display ourselves," Lindebjerg reflects.

Lindebjerg Design sells to customers and shops all over Europe, and they often receive photos through Instagram or other social media platforms, where clients post images of how they use the cabinets in their own homes. "That interaction is so precious to us," says Lindebjerg, "and it says a lot about the close relationship we also have with our customers. We can see that our cabinets are used as a reference in the room. Given what is often inside a vitrine cabinet, it is equally important that the frame itself is also something you want to display to the rest of the world with pride."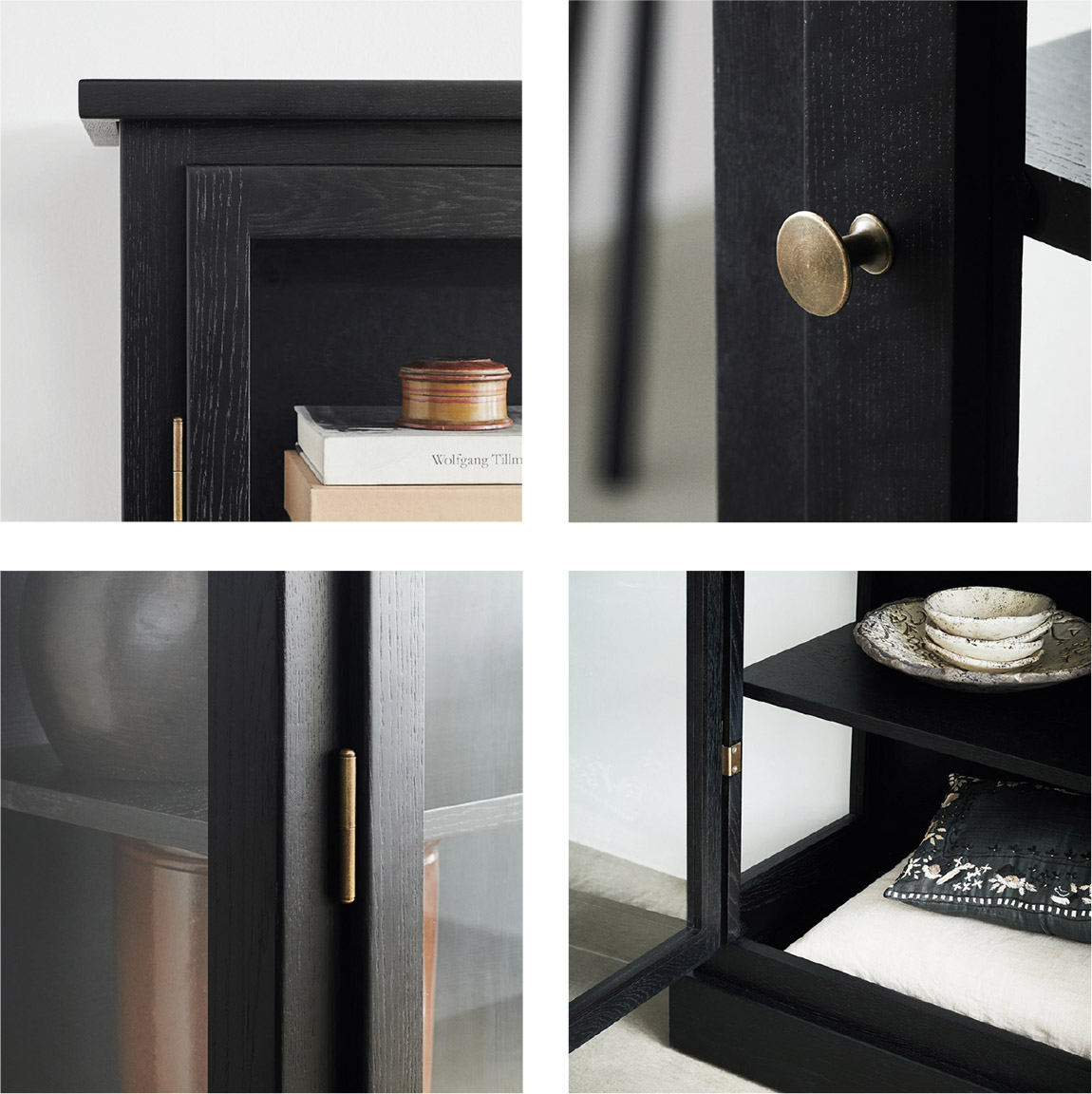 Web: www.lindebjergdesign.dk/en Facebook: cabinetbylindebjergdesign Instagram: @lindebjergdesign
Subscribe to Our Newsletter
Receive our monthly newsletter by email