Linnaeus Garden
Text: Malin Norman | Photos © Uppsala Universitz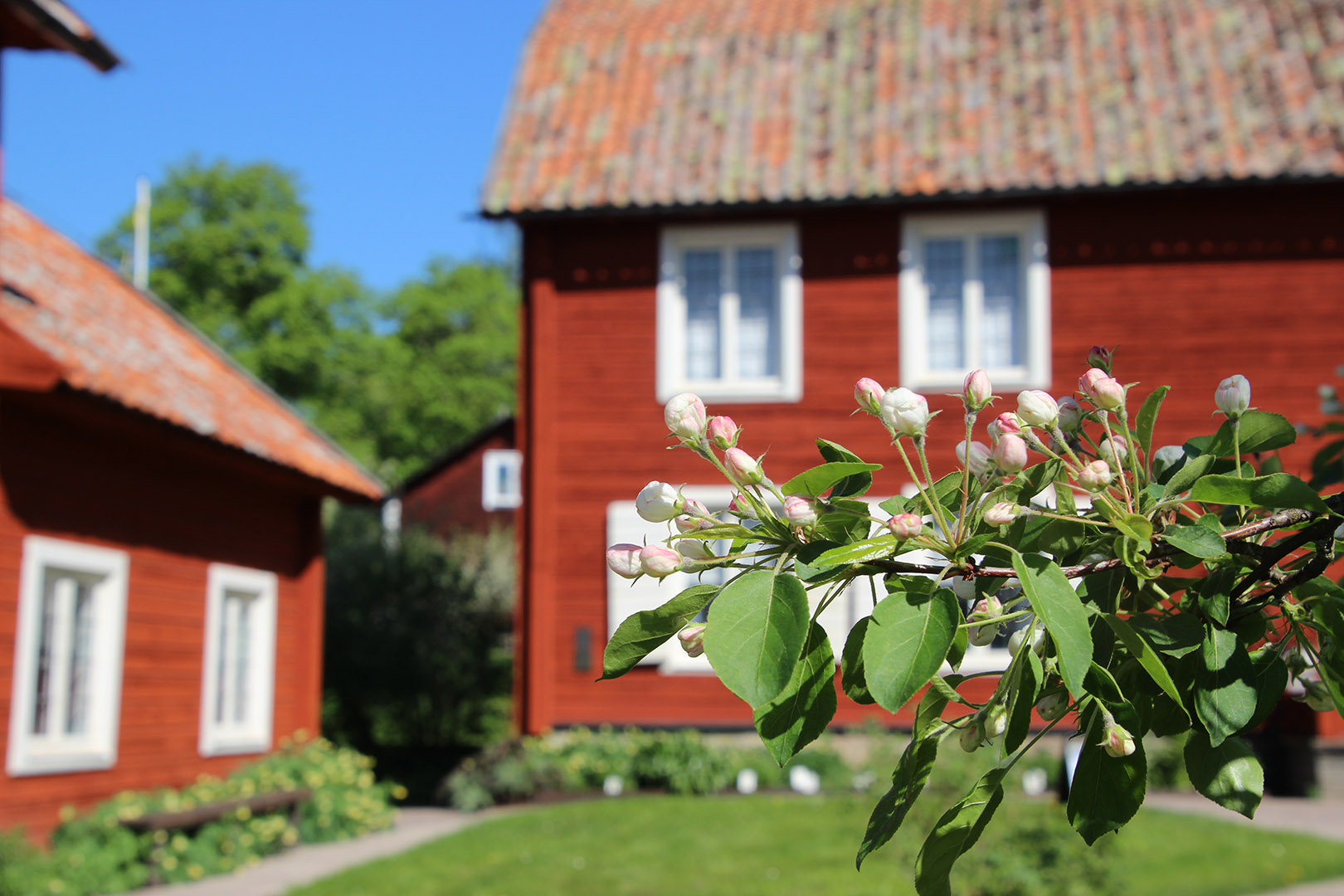 A summer of colourful bulbs and curious nature
T he Linnaean Gardens of Uppsala have been combining botany and horticulture for more than 350 years. This summer, visitors can now feed their imagination further with the amazing illustrations from Rudbeck's Book of Flowers and creative paintings by Brandy Kraft.
In May, the Linnaeus Garden opens the exhibition Bulbi Rudbeckii, with a selection of beautiful illustrations from Olof Rudbeck the Elder's Book of Flowers, originating in the late 17th century. Rudbeck was a Swedish scientist and writer, a professor at Uppsala University, and also the founder of Sweden's first botanical garden, which was later dedicated to his son's student, the botanist Carl Linnaeus.
"Most of the extensive botanical work of Rudbeck was destroyed in the Uppsala City Fire of 1702. Fortunately, the coloured illustrations of the Book of Flowers survived," explains Lotta Saetre, communications officer at the Linnaean Gardens of Uppsala University. "It features incredible botanical illustrations with a strong historic heritage and reminds us of the tulip and plant mania in Europe in the late-17th century." His children, Olof Rudbeck the Younger, Johanna Christina Rudbeck and Wendela Rudbeck, as well as his students and other relatives and friends, helped draw the sketches.
A world of invented flora
Another gem is Linnaeus' Hammarby, the private summer house of Carl Linnaeus. It was built in 1762 outside Uppsala and now houses a museum with exhibitions, as well as a popular café and shop. This summer, the exhibition Natura Curiosa will showcase oil paintings, botanical drawings and watercolour paintings by the American artist Brandy Kraft. She combines parts from real flowers to make new creations, evoking the imagination of the audience.
The series, rooted in the tradition of Dutch floral still-life painting, is further inspired by systematic and scientific documentation:specifically, the naming system put into place by Carl Linnaeus. "By giving the flowers new binomial nomenclature, I am anchoring them into reality," says Kraft.
Both of these extraordinary exhibitions certainly have a strong connection to the botanical gardens, which further strengthens the experience of a visit.
Linnaeus' Hammarby and the Linnaeus Garden are open from May to September.
Web: botan.uu.se Facebook: uppsalalinneanska Instagram: @uppsalalinneanska
Subscribe to Our Newsletter
Receive our monthly newsletter by email