Luola Cave Complex & Holiday Resort Harjun Portti
By Anne Koski-Wood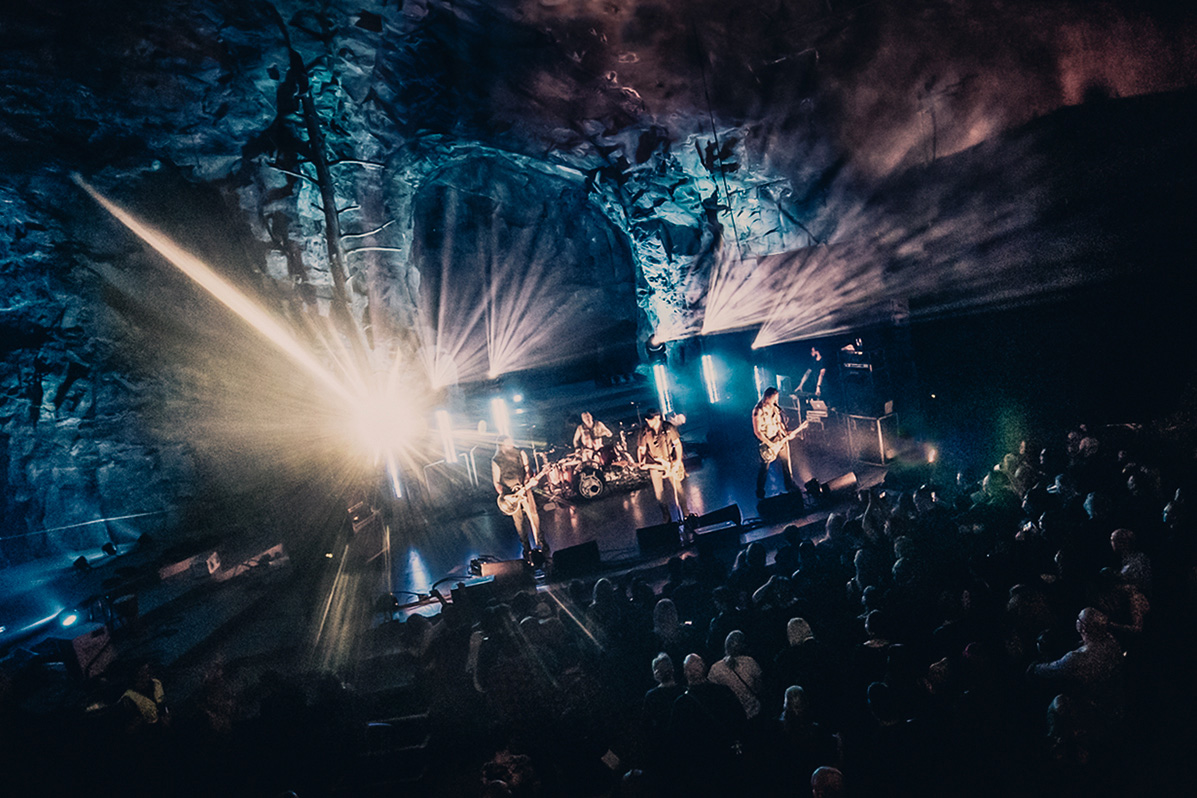 The Holiday Resort Harjun Portti in Punkaharju sits in the middle of Finland's famous 1,000 lakes, the kind of scenery you see on postcards. Known as a dream destination for outdoor adventures and nature lovers, the holiday resort is now also offering cultural highlights in exciting surroundings — below ground. Welcome to the Luola Cave Complex.
This man-made cave complex, formerly known as the Retretti Art Centre, is now an arena for pop and rock concerts, stand-up comedy and dining. The cave can hold 1,000 people, so you can imagine the atmosphere during a concert when a rock band plays to an enthusiastic audience in the rocky environment. Luola Events, the operator behind the Cave Complex, offers different events all year round, and managing director Markus Kaskinen wants to widen the repertoire to include theatre and opera. Undoubtedly, the Cave Complex will give a dramatic edge to any cultural or musical event.
Rest and relax in a cottage by a lake
The Harjun Portti Holiday Resort is situated only a stone's throw away from the Cave Complex, making it a perfect place to stay after a cultural experience. The cottages are sitting by the lake and come with a sauna, WiFi, air conditioning and a fully equipped kitchen. The restaurant offers a buffet as well as à la carte menus. All the fish, bread and vegetables on the menu are locally sourced.
The best variety of summer and winter activities
Summer is a season for playing golf, swimming, enjoying a sauna, hiking and cycling, whereas winter is for cross-country skiing, snowshoeing or ice skating along the frozen lake. The 15-kilometre tour skating network is one of the longest in Finland, and along the way you can pop into a café for pancakes.
Harjun Portti looks after its customers in every way. What else could you want for a holiday or weekend escape?
You can get to Harjun Portti Resort easily from Helsinki Airport by train. The train stop of Punkaharju Retretti is located only 100 metres from the reception. Arriving by car, the resort is just next to highway 14.
Web: harjunportti.fi Facebook: Harjun Portin matkailukeskus Instagram: @Harjunportti For more information about the concerts and events in the Luola Cave Complex, see luolaevents.fi
Subscribe to Our Newsletter
Receive our monthly newsletter by email