Maiken Berle: Timeless, feminine and elegant jewellery for every woman
Text: Heidi Kokborg | Photos: Ditte Chemnitz
When Maiken Berle designs her jewellery, she is inspired by nature, which results in simple yet elegant designs. You will not find jewellery like this anywhere else. Berle not only designs the jewellery herself, she also makes everything herself in her shop in Jægergårdsgade in Aarhus, where you can also buy her jewellery.
Maiken Berle owns a little jewellery shop in one of Aarhus' most vibrant streets, Jægergårdsgade. Usually, you can find Berle herself in the shop, as her business is a small, one-woman business, which makes the experience that much more personal. "It is a small business, and I don't really dream of turning it into a big business with lots of employees. It's important to me that I am a part of the entire process, from sketching to making the jewellery to being the person people meet in my shop in Aarhus. I like keeping it personal and unique," she smiles.
Berle studied to become a jeweller in Pforzheim, Germany, a town known for its long jewellery tradition. When she graduated in 2012, she returned to Denmark and knew right away that she wanted to be self-employed and have her own boutique in Aarhus, where she grew up.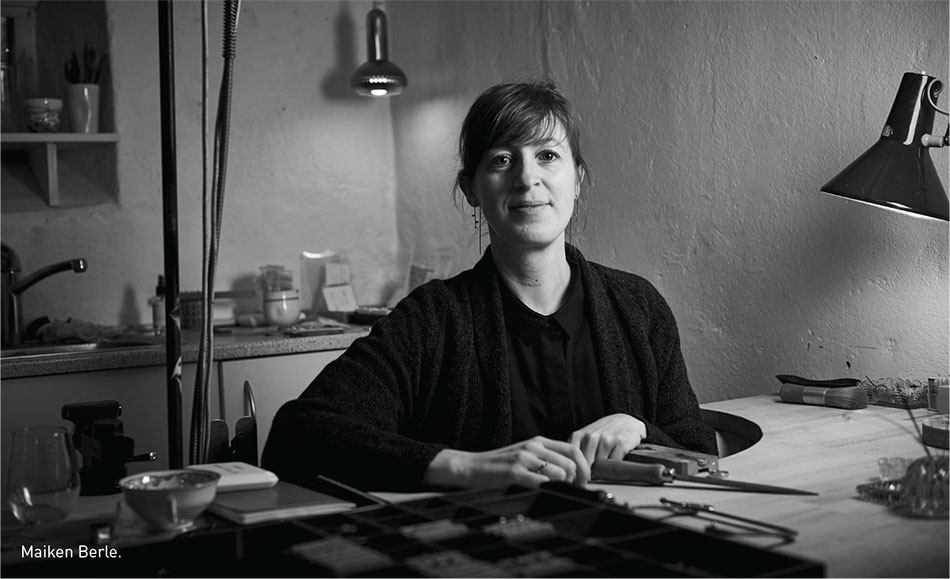 By 2013, she had her own business. In the beginning, she made everything in her apartment and sold her jewellery in a selected few shops. In 2016, she decided it was time to open her own little shop, where she could also make the jewellery. "The craftsmanship and the design are the main focuses for me, which is something I am proud of," says Berle.
When designing her jewellery, Berle is inspired by nature. "There is something so simple about nature. I am not inspired by landscapes, but more the details in nature, like a branch, a leaf or a stone. There is such a natural and timeless beauty in nature. This also means that my jewellery is simple yet elegant and feminine. My designs are not chunky or colourful; they don't follow trends. They are timeless, and depending on how you style them, you can wear them both at work and at a party," Berle explains.
The jewellery is made from recycled silver and gold, and the cleaning process takes place in the EU, which means the materials used are as sustainable as possible.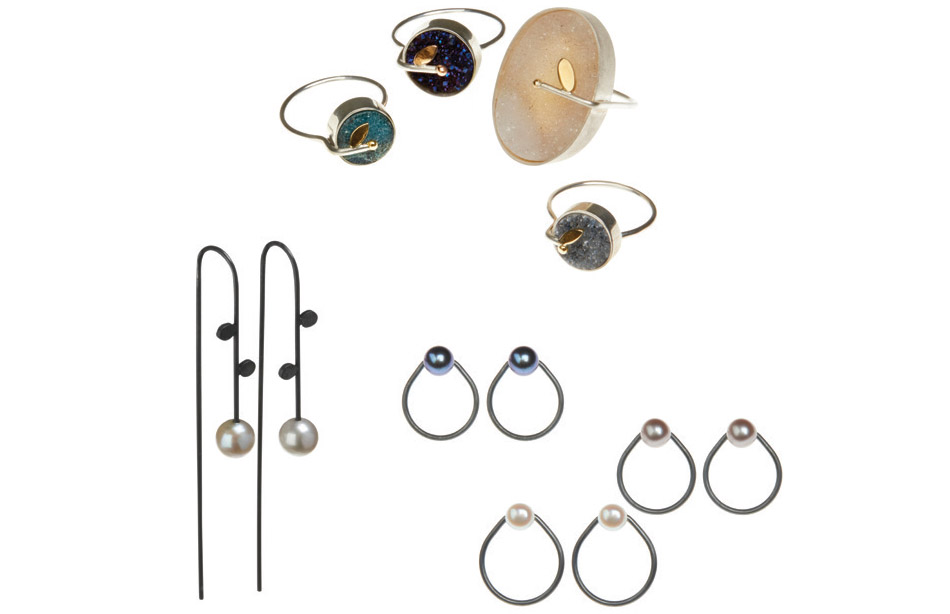 Web: www.maikenberle.dk Facebook: Maiken Berle Fine Jewellery Instagram: @maiken_berle_fine_jewellery
Subscribe to Our Newsletter
Receive our monthly newsletter by email