Marabas: Exercise – just fun and games
Text: Mari Koskinen | Photos © Andreas Alariesto
"I wanted to create something that helps people to be active in their daily lives, in a simple and fun way," explains Marke Rautiala, chief financial officer of Finnish start-up Marabas, which set out to develop a new kind of activity infrastructure.
"Video games are often considered as things that tend to keep us, and especially children, from exercising," explains Marke Rautiala, herself a former professional athlete. Rautiala noticed how captivating video games are for children, who are spending more time playing and less being active. She set out to solve this problem in a positive way, and this led to the creation of PlayFloor, a smart, interactive exercise environment that combines video games, music and group exercise. Today, it is a joyful and social exercise solution for people of all ages and abilities.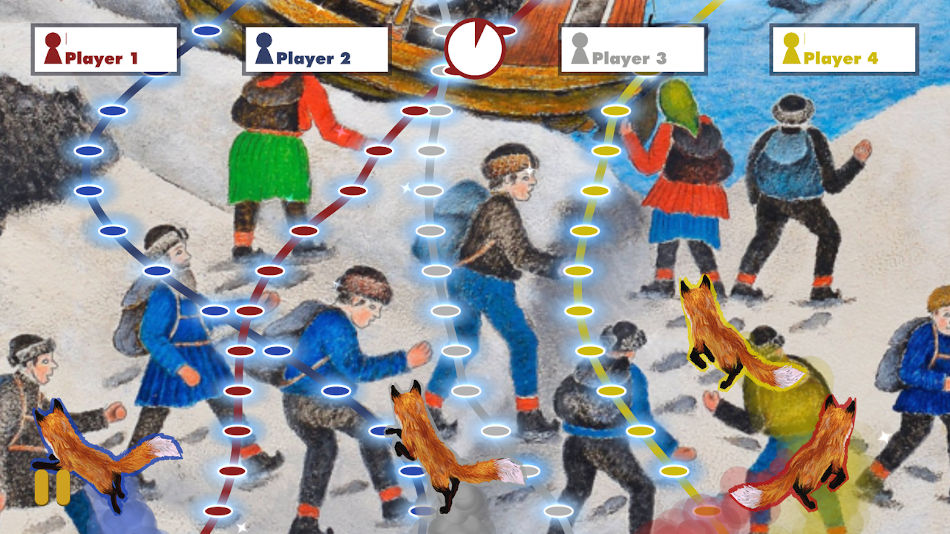 The player controls the game by standing on a motion sensitive platform and moving their body to interact with the game. "Just standing on the platform promotes balance and muscle coordination, without any effort," Rautiala explains. The PlayFloor games include solo games as well as multi-player games, where the players can either take a playful battle or work as a group. This helps them to develop not just their physical skills, but also social and interactive skills – and it is simply fun for all.


Rautiala wants everyone to get to enjoy the benefits of PlayFloor, and as such it has been designed for public spaces such as schools and activity parks, and can easily be set up at any kind of event. "It has garnered interest in many countries across Europe and the Far East," reveals Rautiala. The idea behind the concept is to offer a low-maintenance set-up; the robust platforms are made of steel in order to be able to endure heavy-duty use, and Marabas provides remote online support for the software so that the client does not need any designated staff for PlayFloor.
The future for PlayFloor certainly looks active, and Rautiala is happy to conclude what she and her team have achieved: "PlayFloor gets people up and moving – it is a new mode of movement!"
Subscribe to Our Newsletter
Receive our monthly newsletter by email