Marielle Kerber
Text: Malin Norman | Photos © Kerber
Timeless fashion with soul
Swedish prêt-à-porter brand Kerber stands for quality, continuity and care. This is stylish, sustainable fashion with plenty of good karma attached to it.
Acclaimed fashion designer Marielle Kerber first started her career in the mid '90s. In 1999, she won the prestigious Guldknappen Fashion Award for her made-to-measure collections. The prêt-à-porter brand Kerber was eventually introduced in 2012 with a timeless collection of well-tailored, flattering garments of the highest quality. These stylish clothes are easy to wear and certainly define a more sustainable approach to fashion.
"The brand Kerber is a lot about colours and silhouettes. We use materials that are flattering and easy to combine," explains the designer and elaborates further on the importance of timeless clothes. "There are no strict boundaries between the Kerber collections. For instance, the designs from 1999 would work equally well today. It means that our customers can continue to build on and care for their wardrobe instead of swapping it according to what's currently in season."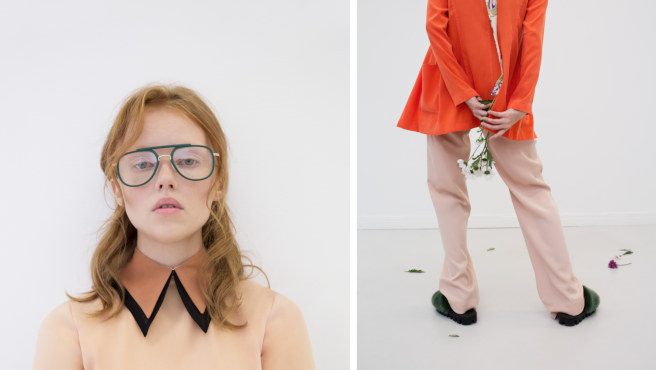 Quality, continuity and care
The five core values for Kerber are genuine care for people and local communities, appreciation for culture and traditional craftsmanship, careful selection of fabrics and high-quality tailoring, timeless and elegant design with consideration to detail, and, finally, a long-term commitment to a sustainable environment.
Kerber is proud of the ethical and environmentally friendly production, which is based in the village of Hoi An in Vietnam, with skilled tailors working to the highest-quality standards. The mission is to help individuals the designer has met on her journey as a volunteer in the country, by forming close partnerships with the skilled tailors. "The human aspect is incredibly important. At Kerber, we want to take care of the people around us, both in Sweden and in Vietnam. Therefore, we ensure favourable working conditions and a secure platform for our partners."
In celebration of the 20th anniversary of the Guldknappen Fashion Award, Kerber is releasing a limited-edition collection. Work has also commenced on a men's collection, which will hopefully be ready for launch next spring.
Subscribe to Our Newsletter
Receive our monthly newsletter by email