Marville Road: Crease-proof fashion, tailored with a purpose
By Nina Bressler | Photos: Marville Road
Marville Road is more than just a clothes brand; it's a way of life, too. The Swedish company grew out of a longing for smart, stylish and comfortable clothes designed for women with a busy lifestyle. Founder Jenny Holmén noticed a gap in the market and decided to purposefully start building a brand, with the sole focus being to empower women all over the world through clever outfits and sleek design.
While being a Swedish brand, Marville Road has strong roots in London, UK. The name was picked for a number of reasons: firstly, for being the street where Holmén lived on while embarking on her fashion journey; and secondly, for being the quintessential area of the people it's inspired by – the hardworking women that embody female power at its finest.
"Before I started the company I was a lawyer who needed comfortable, feminine and smart work outfits that not only saved me time in the morning but also gave me a power boost. I didn't have any design experience; I only knew what I was missing on the market, and Marville Road is my response, my contribution to help bring out the female power that resides inside," says Holmén.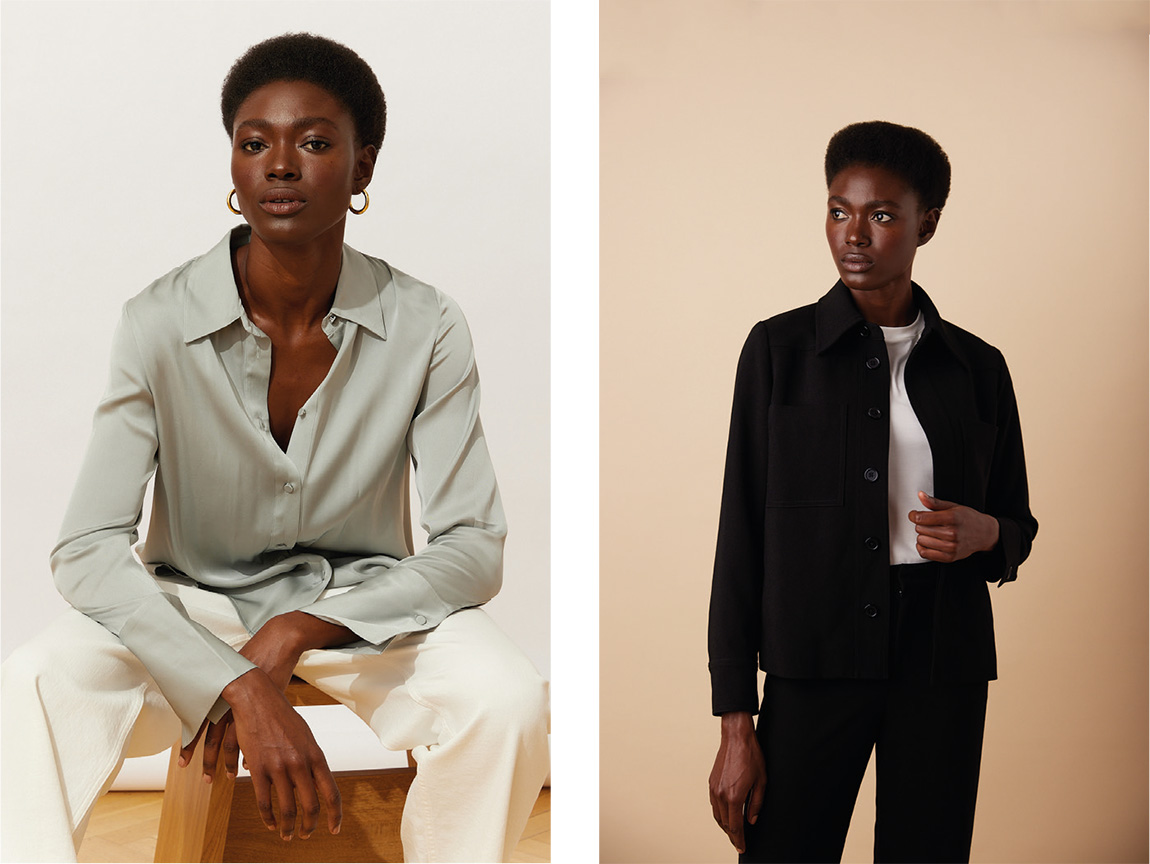 The clothes are designed to save time and be comfortable while providing a feminine and timeless look. They are specifically designed for machine wash rather than dry cleaning, a factor that not only saves money and time, but also limits the environmental impact. Sustainability is a core focal point in the company, and every garment is created to last.
"We see our clothes as Lego: you have a wardrobe consisting of various pieces, made to be matched together in different combinations, and when a new piece is being brought into the mix, it will fit seamlessly with the rest. It should be easy to feel powerful and to choose the outfit that matches that feeling," says Holmén.
All clothes are crease-proof, which makes them ideal for long journeys, whether they're packed inside a bag or part of the travelling outfit. So, while your shirt is getting increasingly creased in that airport seat of yours, think about heading to Marville Road and have fun building your capsule wardrobe with power pieces that are made to last.
Web: www.marvilleroad.com Instagram: @marvilleroad
Subscribe to Our Newsletter
Receive our monthly newsletter by email