Medieskolerne – The deliberate career choice
Text: Nicolai Lisberg | Photos © Michael Lange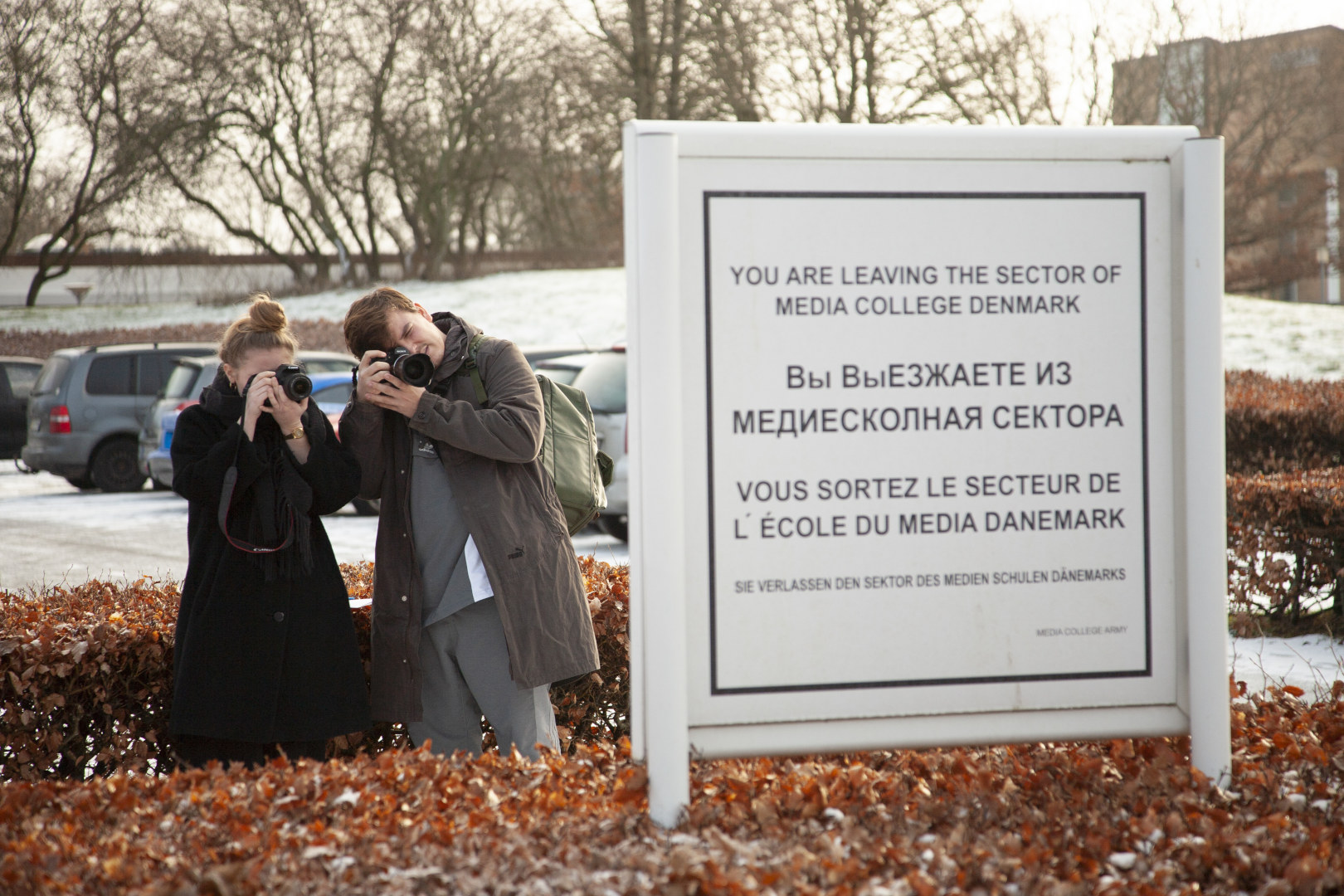 A high rate of employment as well as independent and motivated students are among the main benefits of taking a degree at Media College Denmark, where the niche is exactly that: being niche.
Where many education institutions grow bigger and offer even more directions for the students to choose between, Media College Denmark has gone in another direction. They have made a habit of keeping it small and specific. "The name almost gives it away. We are a vocational school with a specific educational focus on the exact area that we are working with, and that's it. We have close contacts in the industry for which we are educating our students, and we make a virtue out of specialising in a certain area instead of going in all kinds of directions," says Max Jørgensen, headmaster at Media College Denmark.
The close cooperation with the industry is one of the reasons why the school has a high rate of employment after the students finish their degree. Many students find work immediately after leaving Media College Denmark, while some start up as freelancers or establish their own production companies. Only a few decide continue studying something else. "The big difference between our programmes and the typical professional bachelor degrees is that our students spend a lot of the time working in the industry. Our course to become a film and television production technician, for instance, lasts four and a half years, and for three of those years, the students are out working. It creates a strong connection to the industry, and it ensures that no one can leave here without a clear idea of what it is like to work in the real world, so to speak – because that's where the students are most of the time anyway," says Jørgensen, adding: "Although the students spend the majority of their time outside the school, they also have to learn the theory that supports the practice. It's inevitable to have theory lessons, but we try to make the theory support the things they learn out in the real world. They don't just learn which buttons to push and when, but they get properly trained in the consequences of pushing those buttons in that order, so there is a clear connection between theory and practice. In fact, we have a motto: equipment is nothing – skills are everything."
Motivated students
For some young people, it is tempting to choose a university in one of the bigger cities, where there are more options and temptations outside the school, and where your friends will probably study. Media College Denmark is located in Viborg in the middle of Jutland, but according to Jørgensen, that actually has its advantages. "The students who come here, they come because they really want to be here. They have made a deliberate career choice and chosen us because of our professionalism and the classes that we offer. They have a sincere interest in our education, and they have done their research beforehand. That's probably the main reason why we have such motivated students here."
Even though Media College Denmark is located in Denmark and the lessons are in Danish, the school also has students from all over Scandinavia as well as other European countries. And just like any other education in Denmark, there is no tuition fee for foreign students. "There are obviously good courses in the other Scandinavian countries as well, but perhaps they don't specialise as much as we do. They teach a little bit of photography, a little bit of TV, a little bit of web and so on, whereas our education is more specific. We believe it's all about specialisation in one area and learning how to master that area completely, and we can see that's one of the main reasons why students choose us," says Jørgensen.
Last year, Media College Denmark was voted the best audio-visual enterprise by the Danish Audio Visual industry at the ProAV Awards 2018, a recognition of their contribution to the industry. "That's obviously something we are very proud of, because it indicates that what we do here is working and that specialisation and having a close connection to the industry, where the students ultimately end up, is the way to do it," says Jørgensen.
Subscribe to Our Newsletter
Receive our monthly newsletter by email