Meediagrupi OÜ
Text: Liz Longden | Photo © Meediagrupi OÜ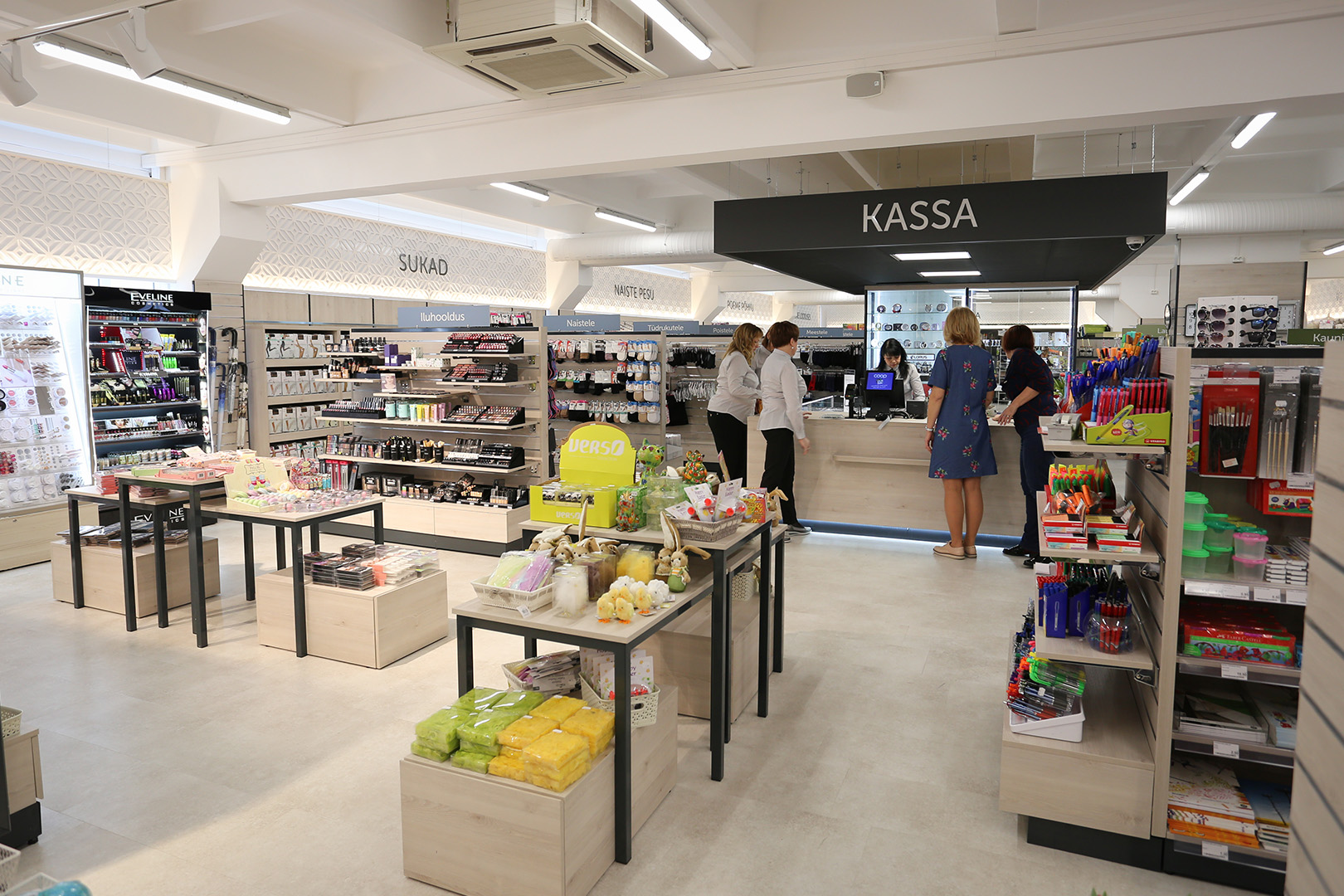 Smart solutions, happy customers
T hey say that first impressions last, and that is arguably never more true than when it comes to retail. From bespoke displays to innovative installations, Meediagrupi OÜ are experts in designing and supplying attractive and effective store furnishings to improve the customer experience.
"Store furnishings are like a business card," explains Evelyn Lume, marketing manager at Meediagrupi OÜ. "Well-selected furniture solutions, materials, colours and themes reinforce brand image and send out a clear message for a customer from the moment they step through the door."
Based in Estonia, and this year celebrating its 25th anniversary, Meediagrupi OÜ supplies retail accessories and bespoke commercial furniture not only to the local market, but also to markets in Latvia, Lithuania, Finland and Scandinavia. Although it is often an invisible art from the consumer's perspective, Lume argues that the importance of intelligent shop design cannot be overestimated. "Partly, it's about psychology and creating a certain impression. But it's also about making it easier for customers, directing them more easily towards what they may be looking for. There are so many products available today, and so many alternatives for every product, that companies need to be smart and find solutions to make sure that their products stand out."
While it stocks a range of off-the-shelf retail accessories, it is in crafting bespoke solutions that Meediagrupi OÜ really comes into its own. "Sometimes our customers know what they want, but often they're looking for a bit of advice, and sometimes they have no idea where to start. That's where we can really help," Lume says. "We have a very close-knit, experienced team, with expertise in everything from product design through to production, regulatory requirements and installation. And that means that we can design and develop products and displays that are perfectly tailored to our customers' needs."
This expertise is one reason why Meediagrupi OÜ has acquired a loyal customer base, with clients ranging from small, single-outlet traders to global brands. Examples include long-standing collaborations with Japanese power tools manufacturer Makita, as well as with ferry operator Tallink and Finnish cosmetics brand Lumene.
Already active in Finland and Sweden, the company is, Lume explains, now looking to further expand its Nordic presence. "We have had quite a bit of success working with customers in Finland and the Scandinavian countries, and we're looking forward to expanding further into those markets."
Subscribe to Our Newsletter
Receive our monthly newsletter by email