Merete Dèhn Timeless, sustainable, and more than just clothes
By Celina Tran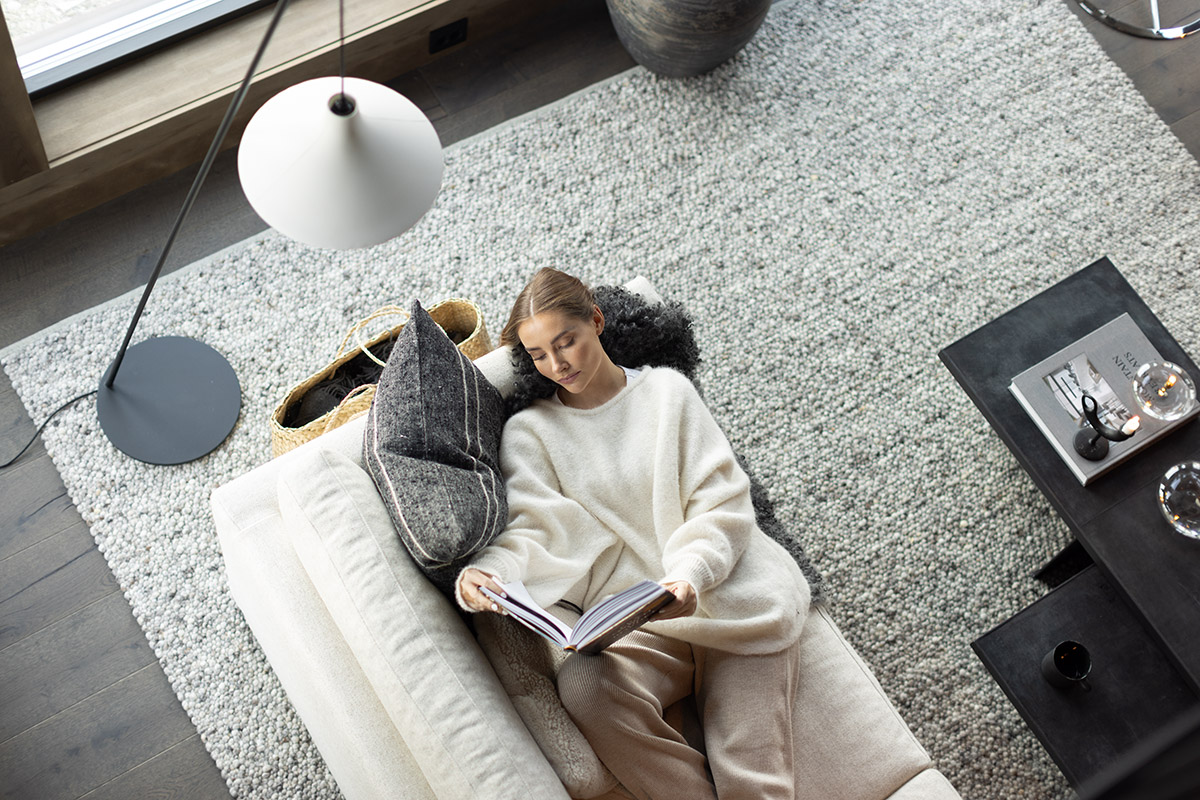 Founded on decades of experience, passion and love, Merete Dèhn's garments are more than just clothes. The Norwegian family-run brand creates comfortable and timeless slow fashion for everyone from the girl next door to royalty.
The eponymous woman, designer and artist behind Merete Dèhn has been a creative soul for as long as she can remember. She has always longed for different ways to express her endless imagination: "I began knitting as a teenager and would make and wear the most colourful, fun patterns and designs, all created from my imagination," says Merete Nyegaard Dèhn. "I suppose I just never stopped."
Through her designs, Merete wants to provide the fashion industry with a greener and more sustainable option. "It's important to acknowledge that the fashion industry, especially fast fashion, takes a heavy toll on the planet. We want to be the complete opposite. From using high-quality products to quality-checking every clothing piece, every step along the way to limit waste, Merete Dèhn constantly strives to be the best slow fashion brand."
Designs to last decades
As an advocate for sustainable fashion, Merete is heavily critical of the culture of constantly purchasing and throwing away clothes. One of the steps the team at Merete Dèhn has taken to combat this is to make timeless designs. Using clean shapes and lines, and a colour palette that works regardless of season or location, the label creates cross-generational fashion that never looks dated.
"We want our customers to be able to wear our clothes today and in ten years' time, regardless of changing trends," says Merete. "The timeless design is an important factor, but it would be nothing without our hardworking staff's talent, as well as the long-lasting wool we use."
She explains that they use wool because it's more eco-friendly, high-quality, and comfortable. Merete's background as a nurse made her realize how important comfort is to so many people, such as those with rheumatic diseases. Prioritizing the quality and feel of their garments, Merete Dèhn source their yarn from Italy, and all their garments are made of lightweight and soft Merino or Alpaca wool.
"I'm obsessed with wool!" she laughs. "It is good in so many ways; it's self-cleaning so it helps reduce water usage, it's warm, but it also breathes easily, meaning it acclimatises to wherever you find yourself."
Wool is inclusive. Whether you're a busy professional looking for something comfortable and classy for work, or an avid traveller who needs something that will work in both the Arctic north and on warmer coasts, Merete Dèhn has something for you.
"After I founded Merete Déhn, while I was still a single mother striving to make a living out of something I loved, I was so lucky to have the Crown Princess of Norway wear one of our Ponchos. Since then, I've been able to showcase my work to so many more people, while also promoting sustainable fashion."
She explains that despite being a clothing brand, Merete Dèhn is first and foremost a loving family, a passion project, and "so much more than just clothes". "As a mother, my children have inspired me to be and do better. I wanted there to be a focus on the family aspect, which is why I've tried to include them in the process."
More than just clothes
The brand originally started as a simple volunteer project in Peru which aimed to support a local economy by supplying the community with machinery, teaching them the art of knitting, and by investing in the town. After Peru, the brand grew from a small volunteer project to the highly sought-after fashion brand it's known as today.
"As a mother who knows how hard women often have to work to provide, I wanted to create a highly regulated, safe workplace that provides other women with good, equal opportunities," says Merete.
"Today, most of the production happens in Lithuania in a factory ran by women for women. The factory is an empowering all-female establishment providing good wages and a good work environment, which was one of the most important things to me when starting a business."
Merete continues to use the Merete Dèhn brand to give back to society, including through the funding of mental health organisations. Many times, they have dedicated a percentage of their sales to support mental health projects and organisations, and Merete also works with others in her spare time.
"In addition to my ongoing mental health projects, I want to use Merete Dèhn to encourage women of all ages who often have to work a little harder to find their confidence, start businesses, and simply do what makes them happy," she says.
Web: www.dehndesign.com Instagram: @dehndesign Facebook: dehndesign
Subscribe to Our Newsletter
Receive our monthly newsletter by email