Minarc: Where the unassuming meets the extraordinary
By Emma Rödin | Photos: Art Gray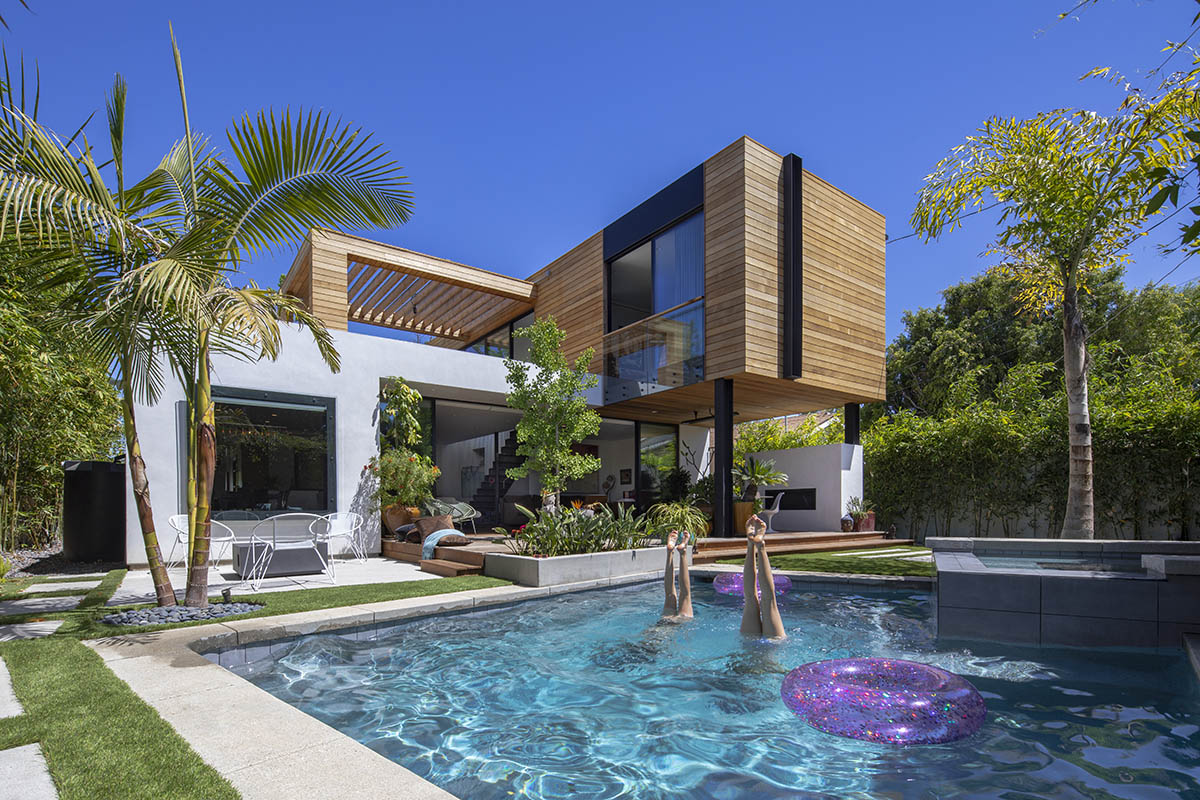 Meet Minarc, a globally recognised design studio that doesn't confine to tradition. Think unexpected materials, a strong holistic and environmental direction, and a desire to always do better. Adhering to sustainable practices and design standards, Minarc uses architecture to blur the line between the outdoors and indoors, the expected and the unexpected – challenging what's possible for clients around the world.
Based in sunny California, Minarc draws influence from Iceland, a corner of the Earth that could be described as the polar opposite. Founders Erla Dögg Ingjaldsdóttir and Tryggvi Thorsteinsson both originate from this place, which is widely known as the country of fire and ice. Famous for its harsh climate and striking natural beauty, it's hardly surprising that this barren part of the world has come to represent such a big part of Minarc.
"Me and Tryggvi are long-term partners in both life and business. We're leading principals and head designers at our firm, working side by side and constantly creating and dreaming of new ideas for what we can and will do," explains Erla.
The pair has always been passionate about sustainable practices, promoting architecture that highlights what's outside in our natural surroundings while heralding warmth and socialising inside. There's a shared appreciation for the absence of barriers and respect for open, integrated living spaces. "This understanding has become a key element of each project. We use what we know, where we came from, and what we understand," adds Tryggvi.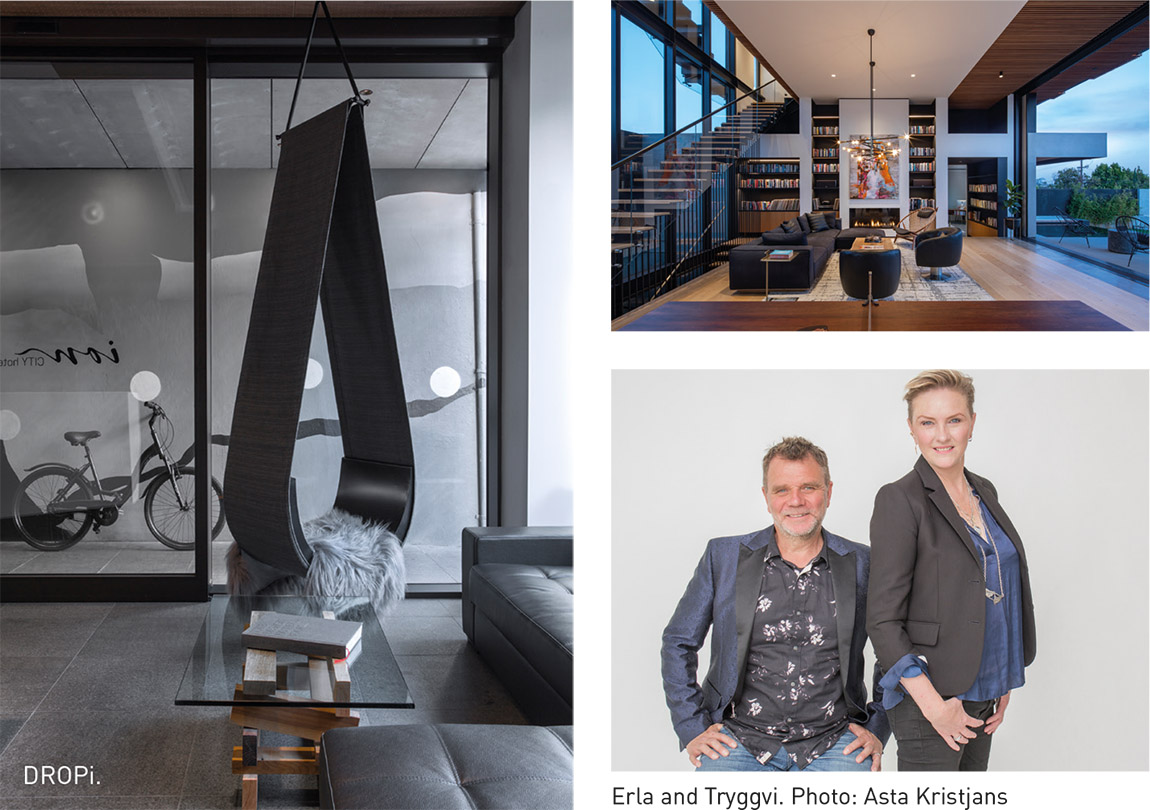 The Minarc Group
There's more to Minarc than just an award-winning design studio. It sits under the Minarc Group umbrella, which is best described as a set of collective subsidiaries bringing thoughtful, modern design to an international landscape. The other pieces of the Minarc jigsaw include mnmMOD, Plús Hús and ERLA Construction, which together translate into a holistic and environmentally aware approach that is perfectly tailored to the needs of the firm's clientele.
mnmMOD is a prefabricated panel system that replaces traditional wood framing. It provides structure and insulation that can be cladded with any exterior and interior finishes clients want. "Using mnmMOD, we can speed up the building process, which in the long-run means lower energy bills and less maintenance as mnmMOD panels don't mould, catch fire, get termites or warp," says Tryggvi.
Additionally, there's Plús Hús, an Accessory Dwelling Unit (ADU) design service developed by the two Minarc founders. Plús Hús offers simple, efficient multi-purposed structures designed to help anyone add an affordable, environmentally responsible space to their property.
And let's not forget ERLA Construction. Founded by Erla, this is a full-service general contracting firm built on integrity and an unconditional commitment to the highest quality in the implementation of projects. By forging relationships based on teamwork and smooth execution, ERLA Construction contributes a hands-on approach, resulting in the success of Minarc projects, and continuously strives to be a forerunner in the interest of sustainability.
Smart solutions and mighty materials
Line up the projects signed Minarc side by side and you'll begin to see – or not see, rather – what connects the dots. The deliberate absence of paint, tiles and carpet might sound curious to the uninitiated, but makes perfect sense once you look at the full picture.
Then there's the perhaps unusual, yet innovative, use of reclaimed wood, recycled glass, rubber tires and cement panels. All hallmarks of Minarc designs, these are complemented by eco-conscious decisions like the use of warm, natural materials such as walnut, birch and ipe – a durable South American wood that can last up to half a century.
All this comes together to create an expertise applied to projects ranging from commercial and residential to small-scale renovations, all the way to full-blown construction works. "We treat all of our projects equally, and the process to achieve something no matter how large or small is always the same," explains Erla.
DROPi
Construction aside, Minarc's designs can also be obtained in the form of interior products. The agency has its own range with carefully crafted items designed for sustainable living. Right now, the DROPi chair is a definite bestseller, inspired by – you guessed it – a droplet. The idea is that DROPi appears to descend in a free fall from the heavens, showered by yards of fabric that gently cradle the softly curved seat of moulded metal. DROPi is available for purchase worldwide on Etsy.
And there you have it, Minarc in a nutshell – a firm that hopes to remain fiercely driven and idealistic for years to come. In tune with its natural ties, Minarc is consistently evolving and growing, hoping to change the way buildings are built. "We must all strive to build smarter and do better," concludes Erla.
Web: www.minarc.com Instagram: @minarcdesign
Subscribe to Our Newsletter
Receive our monthly newsletter by email