MNY Architects: Where simplicity meets sustainability
By Ndéla Faye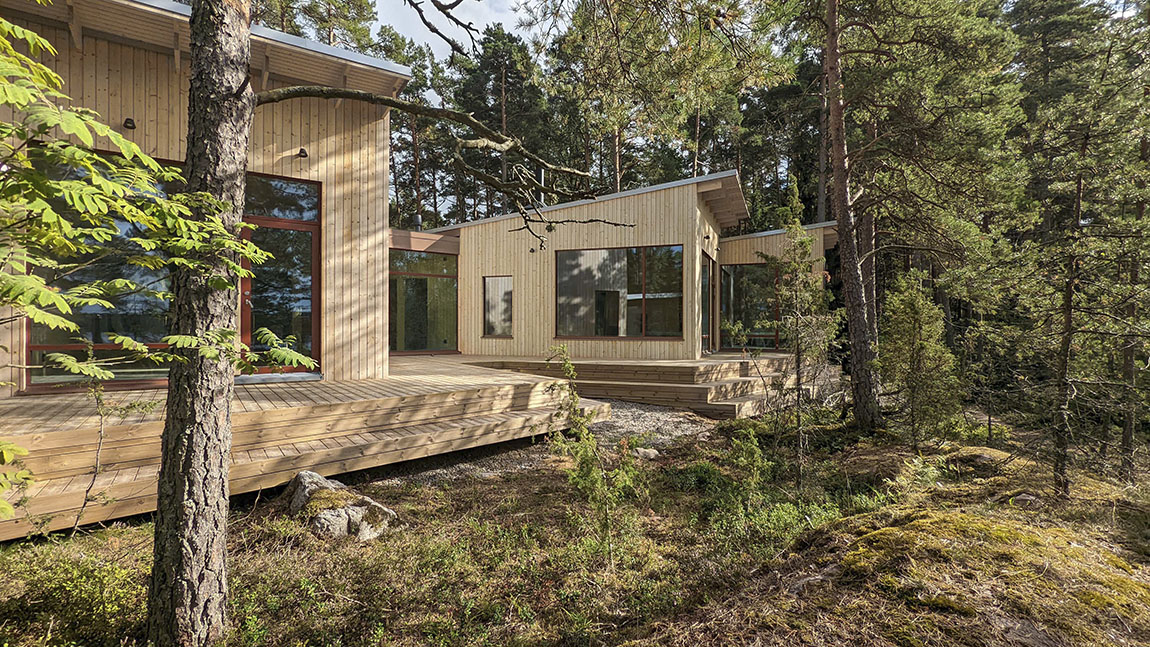 MNY Architects' Mathias Nyström is experienced in working with unique, small-scale projects, as well as complex larger developments with various collaborators. The starting point for each project is simple: sustainable and natural materials and an ecological approach to building. These ingredients are the stuff that dreams are made of.
For studio founder Mathias Nyström, less is more: "I tend to favour simple wooden structures over ones with many components. It makes sense from a user-friendliness viewpoint, but also in terms of possible future repurposing," he says.
He takes pride in treating clients' wishes with the utmost care, and being able to tune into what their needs are – at times putting it into words even better than the clients themselves. "I like to maintain a constant dialogue with the clients about their wishes and goals. I don't consider myself a great artist who is in this to fulfill my own dreams – I offer my expertise and artistic vision to help others create their dream houses," Nyström explains.
MNY Architects designed Åkerudden, a single-family home located on the shore of a small lake in Tenala, Finland. The cornerstones of the project were authenticity and locality – both of which have found expression in the final design. The space feels vast, airy and light thanks to the use of locally-sourced wood, which has been left untreated, as well as large windows to maximise natural light.
Another interesting project is Two Sisters in Salo, Finland, where MNY Architects designed a holiday home for (yes, you guessed it) two sisters. "The brief was to create a place where some spaces would be shared, while also allowing the option for privacy: together, but separate. The two homes share some indoor space, but the majority of the common space is located outdoors," Nyström explains.
Soon, the architecture firm will be working on a project in Ekenäs old town, which is protected by the Finnish National Board of Antiquities. The construction will be a big challenge, due to the cultural and historical significance of the iconic old part of the town, which is known for its wooden houses and a town structure dating back to the mid-1500s. Nyström highlights the importance of respecting the traditional designs of the existing houses. "It's not a case of copying the old designs, but you have to stay humble and respect the surroundings. This is something I live by and apply to all my projects," he concludes.
Web: www.mnyark.fi Instagram: @mny_architects Facebook: MNY Architects
Subscribe to Our Newsletter
Receive our monthly newsletter by email