Modeo: Legendary Finnish designer still going strong with new collaboration
By Sanna Halmekoski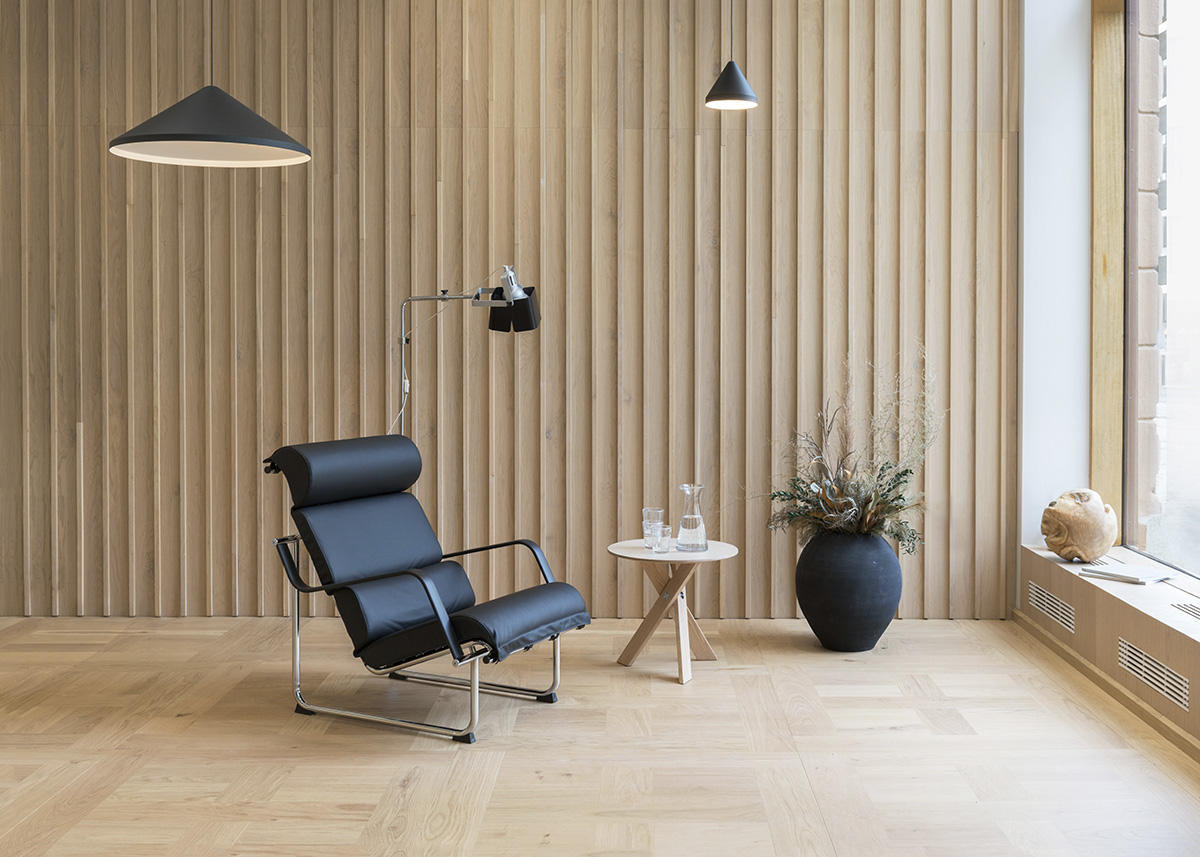 yrjö Kukkapuro is one of the most significant modernists in Finnish furniture design. His internationally-celebrated and award-winning career spans over 60 years. The Finnish furniture company Modeo is the main global partner of the Kukkapuro brand, marketing all of his collections, which remain in production.
Designer and professor Kukkapuro's philosophy is based on both aesthetic and functional innovation, user experience and ergonomics. He was born in 1933 and founded his first company in 1956. The most famous of his designs have proved to be modern classics and are still in production. Objects designed by him are displayed in permanent exhibitions at the Museum of Modern Art in New York and the Victoria and Albert Museum in London.
The paths of Kukkapuro and Modeo crossed in 2018, when some of his classic seating designs, such as Ateljee (1963), Remmi (1969), and Triennale (1959) were reintroduced into Finnish production. Modeo also serves the owners of vintage Kukkapuro furniture by selling spare parts for several pieces.
Kukkapuro's passion for design does not show any signs of slowing down, as he still continues to work at his iconic studio building in Kauniainen, Finland. In 2022, he designed new products for Modeo – the YKH22 and YK69 tables – conceived specifically to be at home both in the living room and the home office. In 2020, he also introduced a new collection celebrating the 75th anniversary of the Moomins, suited to all generations of family members.
The items in the Kukkapuro collection are delivered to consumers in beautiful packaging. The Triennale, YKH22 and YK69 are supplied in flatpack form, and do not require any tools for assembly. They realise Kukkapuro's timeless design philosophy of aesthetics, ergonomics and ecology.
Modeo has 16 years of experience designing and furnishing attractive business premises. With remote working becoming the new normal, Modeo has many individual solutions to offer to companies wanting to help their employees adapt to the situation. Modeo has 13 dealers in Finland and a large selection of brands in its portfolio, of which Kukkapuro's collection is the top in Finland. In the future, Modeo will largely focus on the international market and online channels to consumers.
Web: www.yrjokukkapuro.com www.modeo.fi
Subscribe to Our Newsletter
Receive our monthly newsletter by email