Mokki Eyewear: A passion for healthy eyes
Text: Ingrid Opstad | Photos © Mokki Eyewear
A s one of the Nordic region's largest suppliers of sunglasses, Mokki Eyewear has always had an eye for quality. Owner Moshe Ohana has been observing the Scandinavian needs closely over the last 25 years and, thanks to this knowledge, his latest innovation has been nominated for an award at an international trade fair for premium baby and toddler products.
"My goal has always been to make high-quality eyewear for everyone," Ohana states. The Oslo based brand aim to provide great design at affordable prices, with a focus on making good eye health the number one priority. Today, Mokki has become one of the best-selling eyewear brands in Scandinavia, selling over 30,000 pairs of sunglasses per year and obtaining 70 per cent of the children's sunglasses market in Norway.
Although Ohana is neither an educated optician nor designer, he has acquired sufficient knowledge during his career in the spectacle field. "I have built an incredible network by working with some of the foremost suppliers, and gained broad knowledge of which material choices are best to use in our products," he says. Supplying designer glasses inspired by Norwegian nature with the midnight sun, hypnotising Northern Lights and snowy mountains, Mokki adopts international fashion trends while embracing the Scandinavian feel.
The world of kids care
Ohana is excited to announce that their baby and children's sunglasses collection Click & Change is nominated in the World of Kids Care category at the Kind + Jugend Innovation Award 2018. "Our aim is to make the world's best sunglasses for youngsters, and for the last year, we have worked on a new patent for children aged 0-3 years and 3-5 years," he says.
These new Norwegian design spectacles take care of the eyes of young children and are developed with the best interests of the child in mind. "I am very passionate about kids' eye health. Our sunglasses have high UV protection, and each box comes with two pairs for customisation − one pair of Everyday Blue Block glasses for everyday use, and a pair of Active Polarized glasses to use in the mountains or at sea. An addition of accessories allows parents to easily assemble the spectacle to suit whatever the current needs are," Ohana explains, while adding: "Adults spend a lot of money on their own protection, but there are rarely good-quality alternatives for children on the market. This is what we want to do something about!"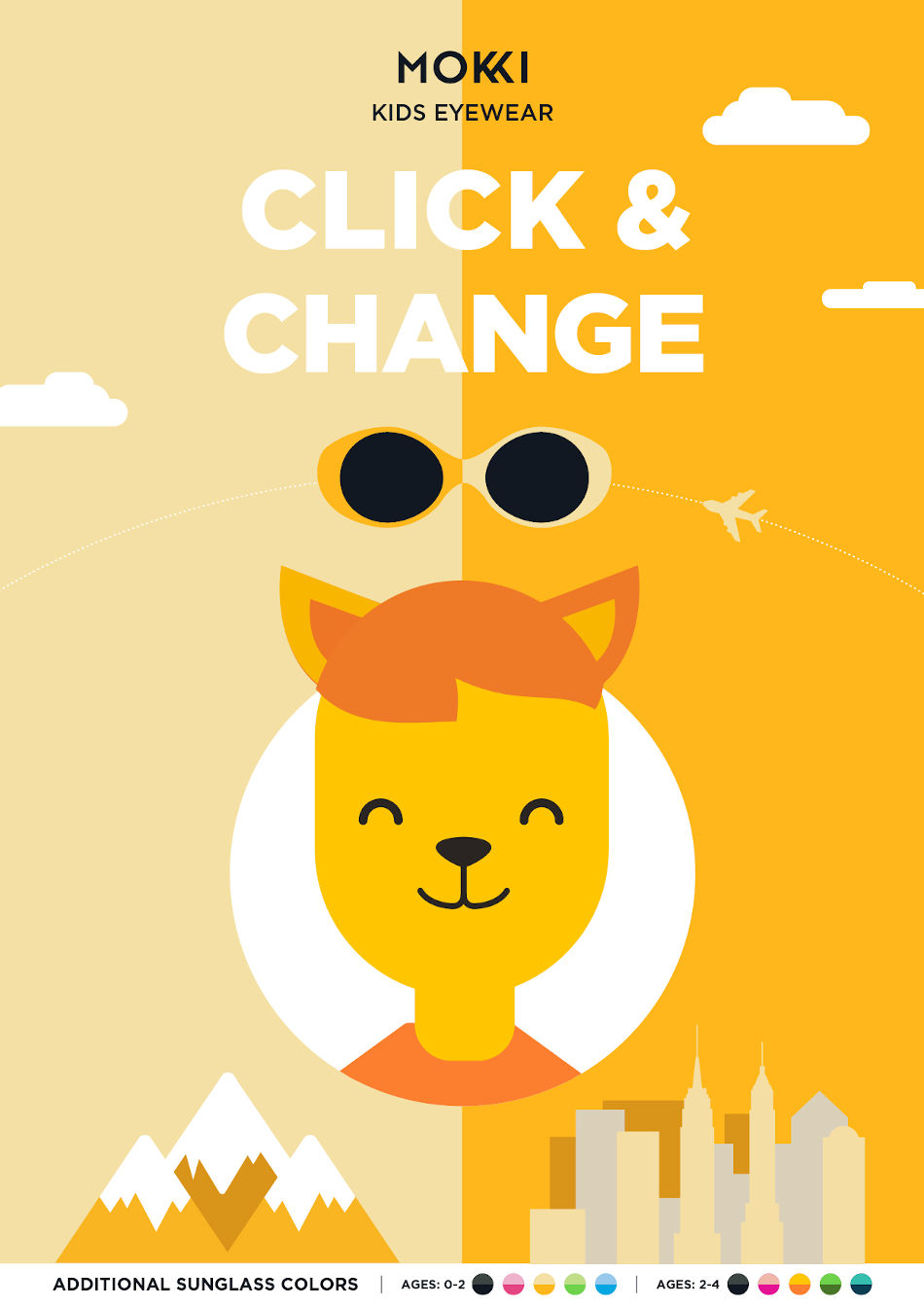 Subscribe to Our Newsletter
Receive our monthly newsletter by email