Mønsted Kalkgruber- A labyrinth of otherworldly wonders
By Caroline Edwards | Photos: Casper Tybjerg
Mønsted Kalkgruber is one of the world's largest limestone mines, made from sheer force and pick axes, a complex system of dark labyrinths and adventurous trails where thrilling discoveries await. Unlike any other attraction in Denmark, this is a trip that will take you far below the surface of the Earth into a Cathedral-like setting, where bats lurk in the darkness and a spectacular underground cinema lets you in on all the facts.
Entering Mønsted Kalkgrubber is like stepping into a world of fantasy where one might expect a few dwarfs to stop by with golden artefacts. Whilst you might get disappointed where fairytale characters are concerned, the place is certainly not lacking adventure. With 50 kilometres worth of mysterious space, corridors left in darkness and walls as tall as a church, visitors can easily create their own fantasy tale. No need for fiction.
"The most fascinating thing about Mønsted Kalkgruber is the size. When people come here they get so surprised by how big it is. They have no idea that something like this exists in Denmark," says Arne Friis Hansen from Mønsted Kalkgruber. The limestone mine is a little piece of Danish history brought to life in an underground cinema twice an hour. Here visitors can learn more about the place before taking off into the darkness with their flashlights.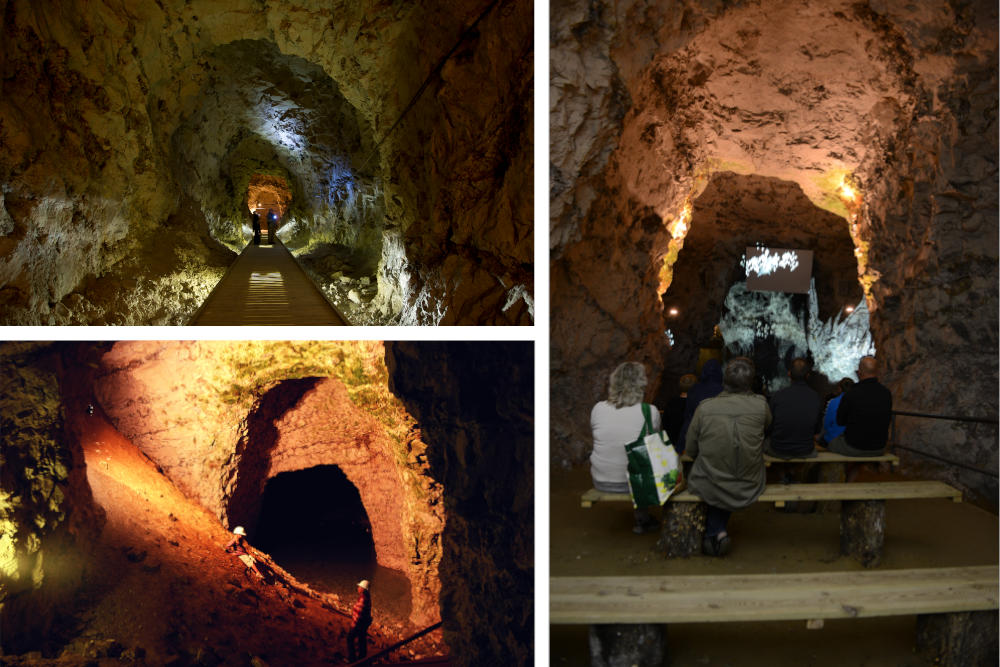 "The spectacular thing about Mønsted Kalkgruber is the fact that everyone walks around without guides. If you purchase your ticket at 10am you are free to wander around till 5pm. It fuels a sense of adventure. You are a real explorer down here," explains Hansen, revealing that there is more to see in the dark corridors than just empty space. Each autumn, around September, bats start to show up in the limestone mine, where they stay in hibernation until the early spring. With more than 18,000 of these nightly acrobats, it's the perfect spot for bat safaris and exciting events such as Halloween.
"During half term in the Autumn we have a special event in the mine: Halloween. Children come here with their parents to decorate pumpkin faces, which they then place throughout the dark corridors of the mine with candles. Last year we had 300 pumpkins! We even do a little Halloween quiz," reveals Hansen, who welcomes people to explore the depths of Mønsted Kalkgruber, an underground kingdom that delights children and adults alike.
For more information, please visit www.monsted-kalkgruber.dk
Subscribe to Our Newsletter
Receive our monthly newsletter by email