Nature Park Bornholm – adventure is out there
By Trine Jensen-Martin | Photos: Nature Park Bornholm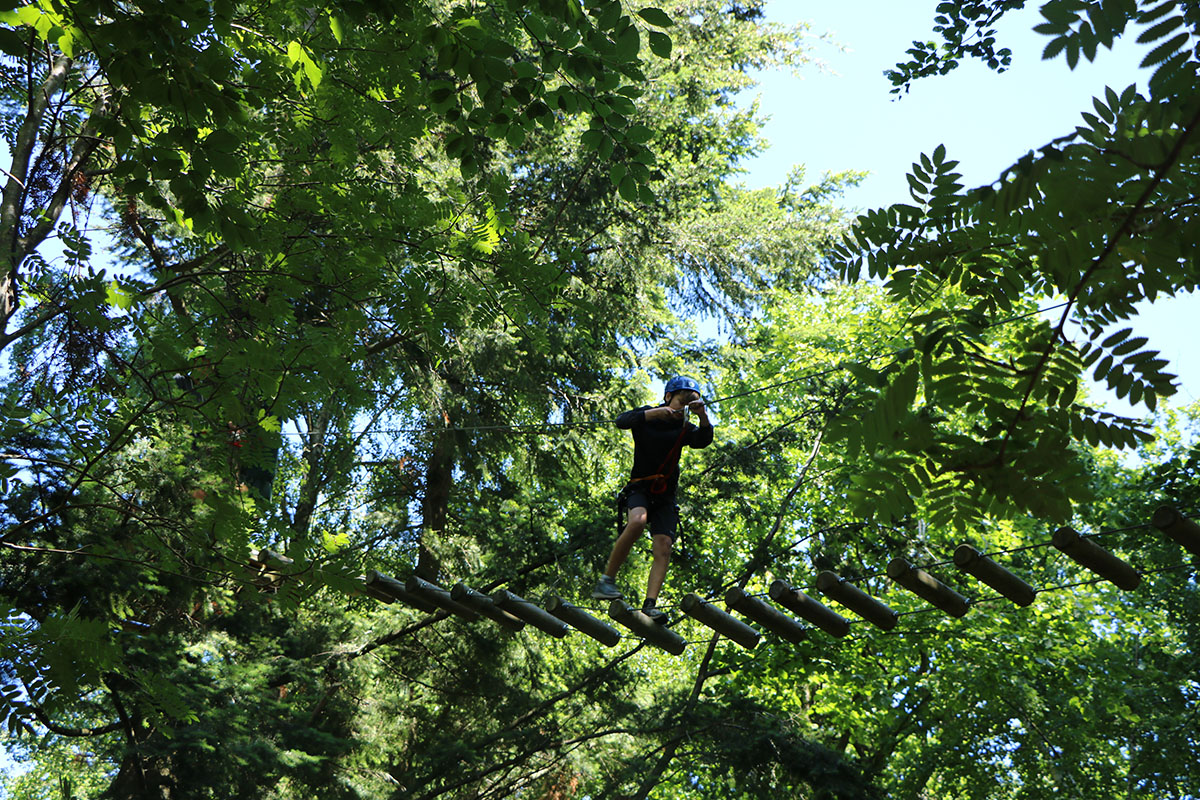 Finding holiday activities for the whole family can be challenging, so what better option than a place that has something for all ages and abilities? Whether you crave action-based excitement, a competitive round of sports, or a quiet stroll in stunning surroundings, this exciting and ambitious adventure park on the island of Bornholm has it all.
The island of Bornholm is one of Denmark's must-visit places, with dramatic coastal cliffs, idyllic towns and a breathtaking landscape. A trip here would not be complete without taking in one or all of the activities on offer at the fantastic Nature Park Bornholm (NPB). Here, you can indulge your competitive spirit, test your skills, relax in wonderful nature, and spend quality time with the family. A whole day is easily filled, and it is little wonder that people return time and again. You can take part in fun-filled activities or just switch off and enjoy the scenery and fresh air.
Inclusive activities for all
Park director Tor Madsen has been at the helm of NPB for ten years, as well as running an events company that oversees activity-based holidays and events, and creating climbing and adventure parks all over Europe. Madsen's enthusiasm is evident in all that he does, and he is keen to dispel any myths about the activities requiring a certain ability or level of fitness. "Anyone can take part, and all our activities are inclusive," he explains fervently. "Some people think they won't be able to do the high ropes, but they really are for everyone."
While age is but a number, it is saying something that the eldest visitor to date was 87 and the youngest just two, proving that this truly is adventure and fun for all ages and abilities.
More than a climbing park
The climbing facilities at NPB are excellent, offering two practice courses and eight different climbing courses. The high ropes are suspended in the trees between one and 18 metres off the ground, so there are courses for the faint-hearted among us, as well as the intrepid adventurist.
But there are many other things to do when you visit NPB. Disc Golf is an increasingly popular sport, and the park's disc golf course is regarded as one of the best in Europe, suitable for beginners and experienced players alike. The park's course and facilities are so popular that they are hosting the Disc Golf tournament Bornholm Open, which is part of Danish Tour 22.
In the middle of NPB, there is a huge football golf pitch with an impressive 18 holes. This activity is particularly wonderful for the whole family and does not require any previous experience, just a willingness to have fun and perhaps a soupcon of competitiveness!
If you are in the mood for something less physical, NPB has a quiz labyrinth where you have a choice of 20 very different quizzes to challenge your mind. All the activities on offer at NPB are CO2-neutral, something that is crucial to the ethos of the park and certainly fits with what the future of holidays look like: sustainable, mindful and respectful to nature.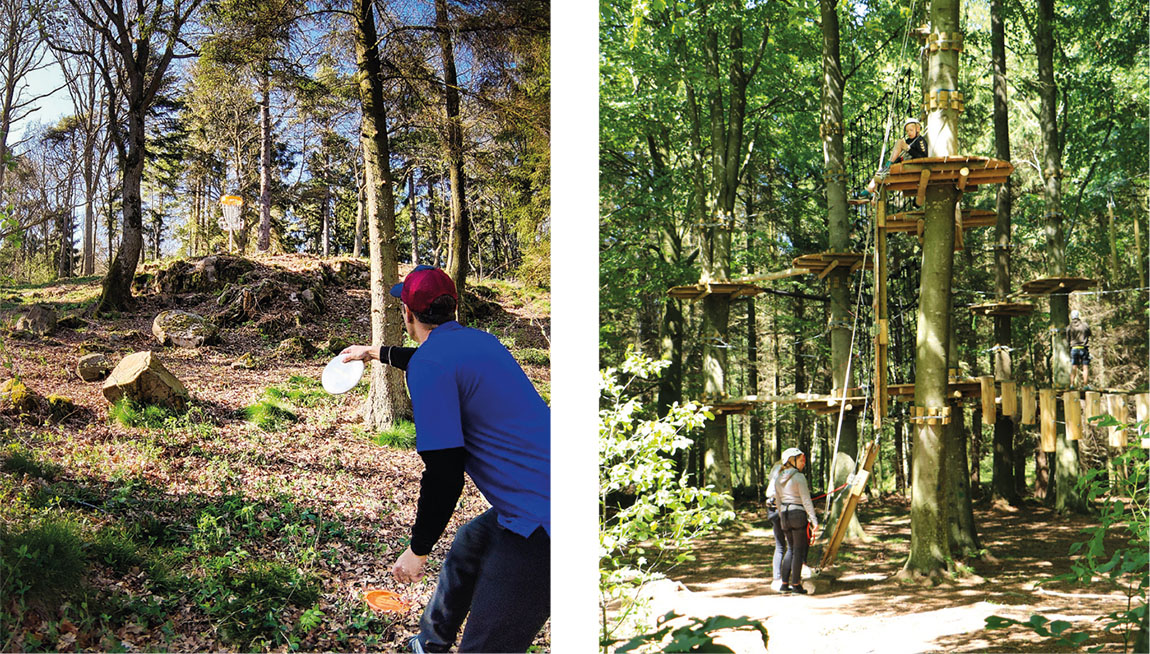 Expanding the park
A very exciting project in the pipeline is a 3,000-square-kilometre activity lake with a variety of water sports, such as kayaking and paddle boarding. Madsen's ambitions are impressive, and he is tireless when it comes to ideas for both NPB and other projects.
"It takes three to five years to get permission to expand or build here on Bornholm," he explains – which might feel slightly frustrating with a booming business, particularly post-Covid-19, when all you want is to build on success and continue the upward direction. But Madsen is as patient as he is ambitious. "It takes time to do these things, but it is worth the wait."
And NPB is very much a work in progress, as Maden and his team continue to expand on exciting ideas and develop the place.
Watch this space
Madsen has been putting on nature-based activity events for many years, and NPB is a wonderful example of what his company has to offer. This is more than just a climbing park, more than just a nature park; the possibilities are endless, and what Madsen can arrange for your family, your school class or your corporate event knows very few bounds.
And it seems that more exciting things are to come from NPB this autumn. "I can't say too much at this stage, but there is something very exciting being aired on TV2 in Denmark this autumn," Madsen teases. And while he can't divulge more at present, it's safe to say you should watch this space. Madsen and Nature Park Bornholm are onto something; the combination of fun, adventure, family time and CO2-friendly, nature-based activities on stunning grounds is a winner. And many more adventures are clearly still to come.
Web: naturepark.dk Facebook: Nature Park Bornholm Instagram: @natureparkbornholm
Subscribe to Our Newsletter
Receive our monthly newsletter by email