Never Too Lake: Designer jewellery from the shores of Saimaa
By Mari Koskinen | Photos: Never Too Lake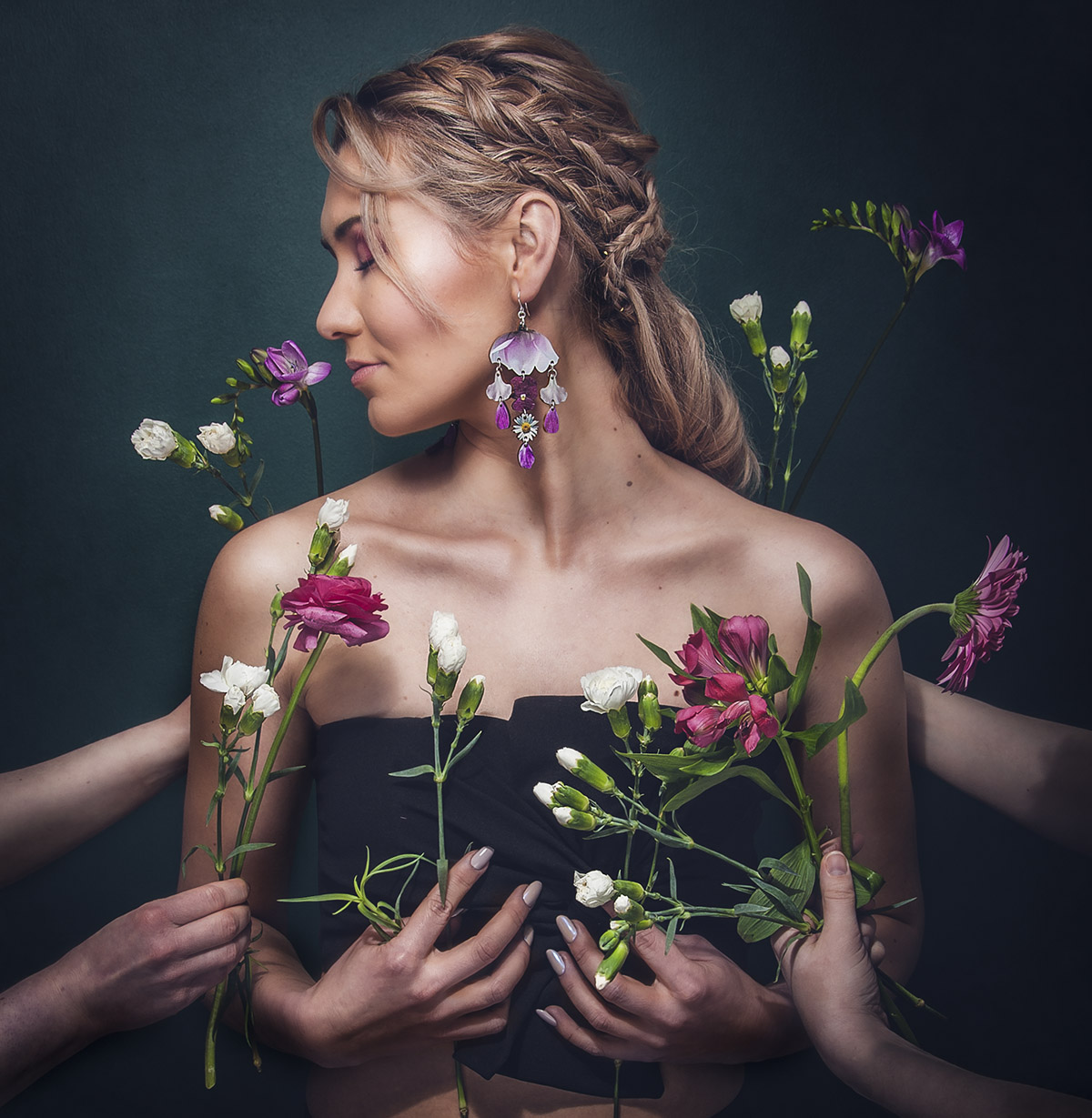 Sanni Poutanen finds inspiration for her designer jewellery collection, Never Too Lake, from the landscape of Lake Saimaa, the largest lake in Finland. Despite its young age, Never Too Lake has already gained wide international recognition and has been featured in Vogue, Vanity Fair and House & Garden, and has been showcased at the independent designer platform Flying Solo Store, New York.
"I started the company in 2019 and my first child was born a year later, so they both took their first steps at the same time," says Poutanen. "I spend a lot of time at the lake and its surrounding woods, and it has a strong, calming effect on me. I have always appreciated nature and it is important to me to take care of our environment."
Poutanen designs all the pieces herself. There are also many colourful floral patterns in her recent designs. "My parent's flower garden is an incredible source for ideas – the flowers come in such a variety of shapes, colours and textures." She draws the images by hand and also uses her own photographs in the design process. The jewellery is made from high-quality Finnish birch plywood and 100 per cent stainless steel. The images are printed on the plywood shapes, and then carefully assembled individually by Poutanen herself and her team. The collection is on sale on Never Too Lake's online store and in many shops throughout the country.
Earlier this year, Poutanen won the regional Young Entrepreneur Award. She will invest the prize money into a new charity collection, while part of the proceeds will go to an environmental charity. "I think it is important that our actions reflect our values, so I am grateful to have this opportunity to give back," she says. The new collection will launch before Christmas. "It's made from material that has not been used in our jewellery before," Poutanen reveals – yet another exciting chapter in the Never Too Lake story.
Web: www.nevertoolake.com Instagram: @nevertoolake Facebook: nevertoolake
Subscribe to Our Newsletter
Receive our monthly newsletter by email