Nicojoli
A golf dress for a woman in motion
TEXT: HANNA ANDERSSON | PHOTOS: NICOJOLI
After many years of golfing in uncomfortable – and not very flattering – outfits, Carina Lindeberg sat down and asked herself: 'What do I want to wear?'. The answer was this: a golf dress, made for elegance and comfort.
"It all started when I was going abroad for a golf trip. I looked for a golf dress that would work in both heat and rain, and which would make me feel beautiful. But I couldn't find one, not in Sweden, not in America, not in Germany. So, I decided to do it myself," says Carina Lindeberg, founder and CEO of Nicojoli.
Lindeberg is passionate about quality, and it was this quest for quality that led her to where she is today. "I heard about this fabric made with tencel, and it sounded amazing. It is made from eucalyptus and doesn't drain the water level in the same way cotton does. It is stretchy, it dries easily, and it is perfect for working out in. I found the fabric, contacted a factory in Portugal that uses it, and we've been working together ever since."
Nicojoli's first collection was launched in 2015 and has continued to develop since. "Over the years, we've tried the dress on women of all shapes and sizes, but also in different types of climate and on different grounds. I've realised that the product is immensely needed. But our dresses are not only for the golf course; you can also wear them when playing tennis or going out for a walk, or take them straight to an after-work event. They are multi-functional."
For the future, Lindeberg wants to expand her brand. "I love developing products. I could sit and sketch all day long – and if we come up with additional products for Nicojoli, they will be as fashionable, multi-functional and exclusive as this dress," she smiles.
Web: nicojoli.se
Instagram: @nicojoli.se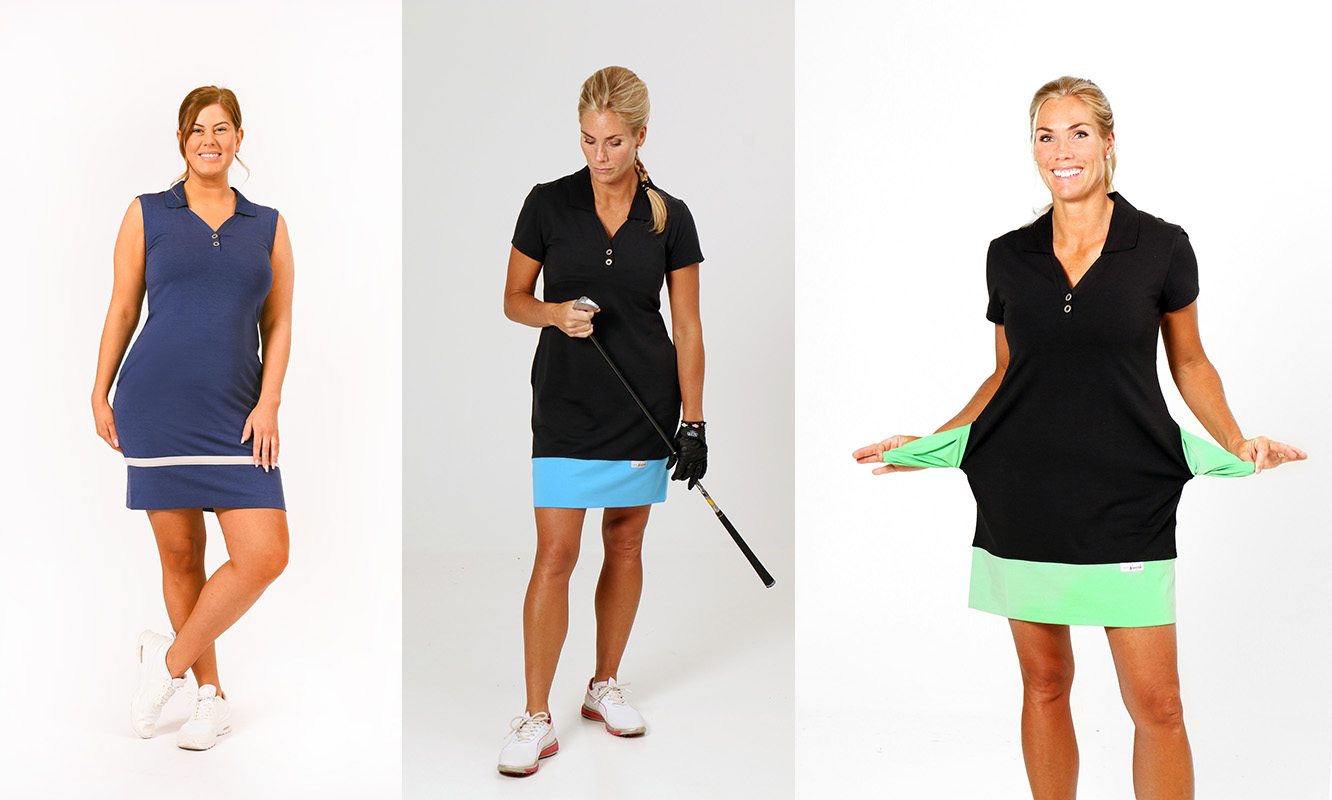 Subscribe to Our Newsletter
Receive our monthly newsletter by email