No point without passion: welcome to the Stendahls family
TEXT: KRISTINE OLOFSSON | PHOTOS: STENDAHLS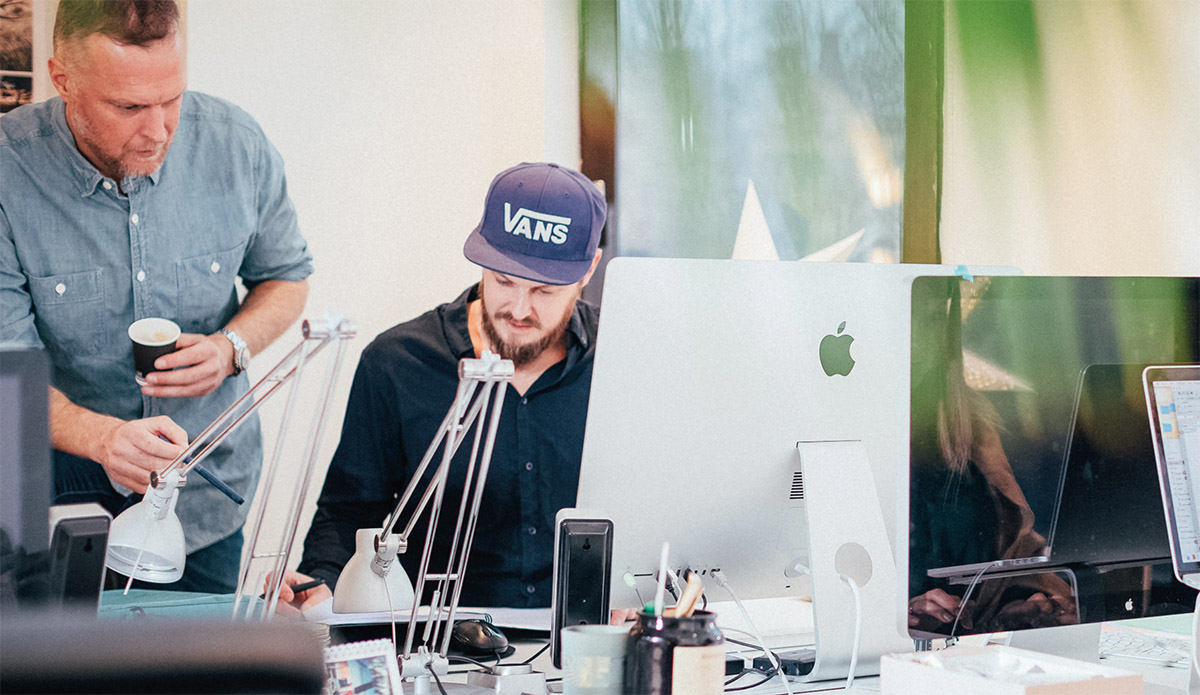 This constantly forward-thinking, award-winning agency has been in the lead from the get-go when it comes to innovation and digitalisation. With playful teamwork and disruptive digital business development, Stendahls offers tailormade solutions for brands looking to accelerate their digital strategy into the future.
Based in Gothenburg, Sweden, with over 140 top-skilled individuals, this agency is always ready to work in lean and mean cross-functional teams, depending on the challenge that needs to be addressed. With the core mission of strengthening brands, Stendahls has all the tools necessary, whether the goal is to digitalise an organisation's business model, build a digital eco-system or create worldwide PR-driven communication. "Stendahls was founded back in 1954, and one of the reasons we still exist and perform top of the class is our ability to innovate and continuously take things to the next level," says Kaj Leissner, director of service design and innovation at Stendahls. "We have an open, family-like culture, which enables us to move quickly and reach top results – and most importantly – we have fun along the way!"
Faster together
Not only is 'together' one of Stendahls' core values, but it also lies at the heart of all the work carried out at the agency. This, matched with the ability to move fast, gives Stendahls its unique position. Unlike traditional business consultants working on costly projects for months, or ideas-driven agencies unable to anchor the concepts, Stendahls delivers speedy, realistic results on a high level.
"We hack the process," explains Leissner. "We have the ability to swiftly put together a team, with let's say, a programmer, a designer and a strategist, for a quick and precise delivery. One of the biggest challenges for companies today is that they have their goals and strategies, but it takes too much money and time to test them. At Stendahls, we can tie a strategy to a prototype and test it straight away."
A family of Stendarlings
Becoming an employee is becoming a 'Stendarling' – a member of a big, joyful and top-skilled family. The playful culture, with emphasis on creativity, is one of the largest factors behind Stendahls' ability to attract both clients and employees. "This gives us the best, brightest colleagues, which in turn gives us the best, brightest clients," says Linda Wegdell, project manager at Stendahls.
The agency has five strong company values: passion, courage, honesty, collaboration, and respect. "If you want to move fast, there is no time for sugar coating. We need honest, direct answers," says Leissner. "In order to give quick and honest feedback, you must respect each other, at the same time that courage is needed. You can't be disruptive if you always play it safe. And lastly, if there's no passion, there's no point."
By inviting the client into Stendahls' extended family, the magic can start. "The client is with us every step of the way. After all, they are the experts on what they do," Wegdell explains. "An ideal project delivery is when the final presentation doesn't surprise the client, since they've been part of the journey since day one."
Best-in-class cases
Stendahls has a solid track record of successful digital business transformation projects, where one of the latest features the electrical car brand Polestar. In this case, the smartphone app, developed by Stendahls, becomes a digital extension of the actual product, serving both as dealership and a hub packed with inspiration. Users can book test drives and even purchase their car in the app before the final revelation: the app is the car key, and they had a part of the product in their pocket all along.
Digital innovation can also push brand development in the right direction, and with many suffering from the backlash of too much screen time, the Swedish insurance company Länsförsäkringar wanted to enhance its focus on social sustainability. The creative solution? Stendahls equipped a hotel's check-out suite with sensors, tracking the screen time of the guest where each minute raised the bill for the room.
Another major brand on a digital journey is Husqvarna. "We had a prototype for the digitalisation of their products, long before the hype of Internet of Things peaked," explains Leissner. "Since then, we've connected Husqvarna's tools, which enables them to track processes and see where and how improvements can be done." The result? Real, measurable wins for the client.
Without giving too much away in relation to the future, the excitement on Wegdell's and Leissner's faces says a lot. "There're definitely some huge projects in the pipeline," they smile. Only time can tell exactly what this means, but we are thrilled to see what's to come next from this creative family.
Web: www.stendahls.se/service-design-innovation Facebook: Stendahls Instagram: @Stendahls Twitter: @Stendahls
Subscribe to Our Newsletter
Receive our monthly newsletter by email