NOMA
Text: Ingrid Opstad | Photos © Pia Sønstrød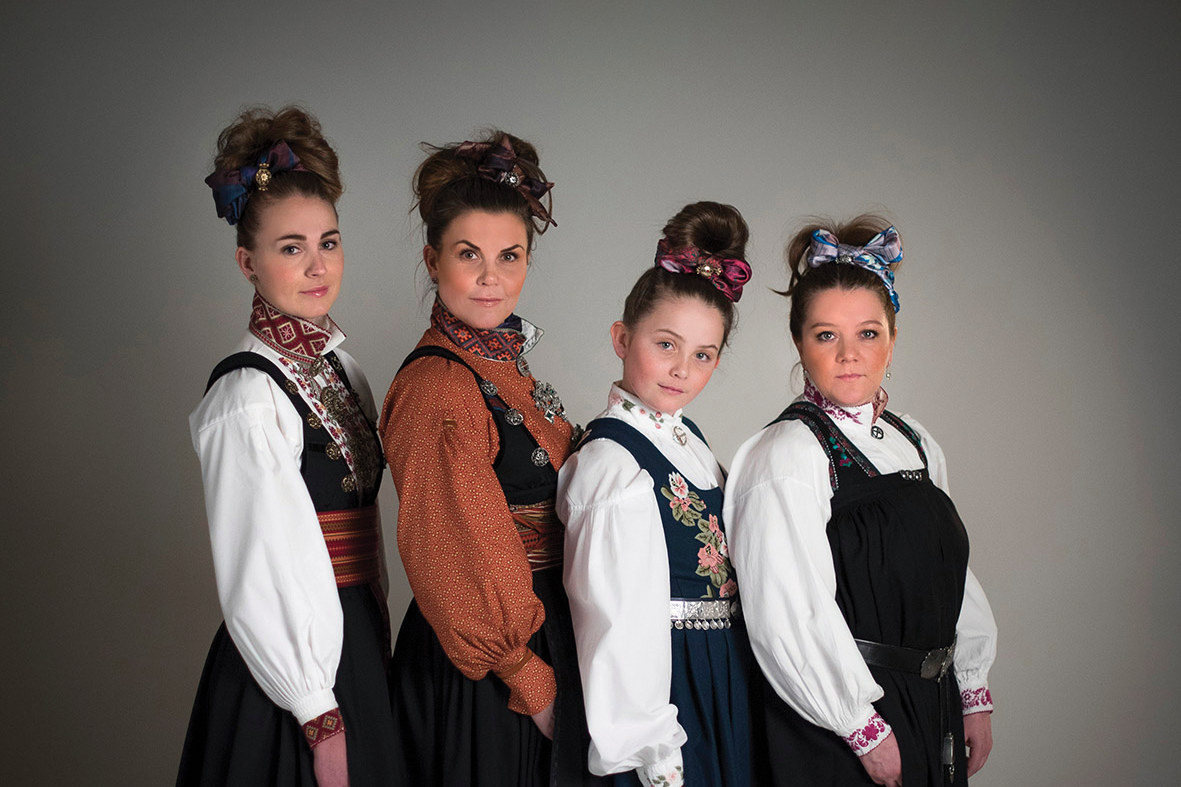 "NOMA is a result of my passion for fashion and trends," says creative director and owner Trine Nilsen. But it was in fact her twins' names, Nora and Markus, that inspired her when it came to naming her brand. After working as a hairdresser and stylist for 30 years, Nilsen saw the need for better options when it came to hair accessories available, which developed into a popular business that keeps on growing.
It was hair-clips that started it all ten years ago. The basic construction of the clip has been compiled by Nilsen herself, and they are thoroughly customised to sit equally well in thin Nordic hair and in thick hair. "It is important for me that my products not only look good, but are functional and work the way they should," she explains, adding: "My knowledge from being a hairdresser, along with my passion for trends, has been a huge advantage when designing our collections."
Today, all her trendy hair-clips are available in a variety of styles and colours, suitable for all occasions and needs. And the busy entrepreneur is not stopping at hair-clips, but constantly expanding her assortment by adding new items such as headbands, scarves and hats. With a new 180-square-metre showroom in Drammen and a big rise in demand, NOMA is at the forefront in Norway when it comes to hair accessories. As a supporter of the Norwegian pink ribbon campaign raising breast cancer awareness, NOMA has also been a popular suppler of fashionable and affordable headgear and turbans for those who need them.
Hair-clips you can wear with your bunad
The idea behind the best-selling bunad hair-clips came on the Norwegian national day, when Nilsen discovered that children and adults were dressed in their national costumes with beautiful silver but with no matching decoration for their hair. "I decided that it was time to create hair accessories that would look just as beautiful as the silver jewellery worn along with the bunad. So now you can get everything from hair-clips to scrunchies and headbands that even the strict bunad police, as we call the critics in Norway, approve of," she smiles.
With the aim to make products that look typically Norwegian and traditional, yet still fashionable, Nilsen succeeded in creating the first and only hair-clips and accessories you can wear with your bunad. The decorative clips are made of nickel-free steel and come in the colours silver, oxidised silver and old gilded, with different motifs to match the variety of national costumes throughout the country.

Focus on Norwegian heritage
NOMA also produces scarves with Edvard Munch motifs, with approval from and in cooperation with the Munch Museum in Oslo. These beautiful scarves are produced in different sizes and are also available as kerchiefs for men in pure silk.
"We recently got the go-ahead to start selling the Munch scarves at the British Museum in London, which I am thrilled about! They are not only beautiful, but a lovely piece of Norwegian heritage that I am so happy to be able to provide to Norwegian design lovers," Nilsen says.
Always ahead of the trends
In addition to being well-established in Norway, NOMA's unique hair-clips and accessories can now also be found in Sweden, Spain, the Netherlands, Germany and the US. "We have ambitions to reach even more countries and are always working hard to supply the best-quality products that follow the changing trends. This means always being one step ahead of the fashion, and I am always searching for the latest," she adds. "Currently, we are seeing a big focus on beads, and since pastels are a big trend, we have the hair-clips available in many different pastel shades and also bright, strong colours for the summer. Yellow, orange, red… all very fresh. We also see a lot of animal prints, as well as clips with words on, in the fashion world right now. We are currently working on new designs of our popular hair-clips – so stay tuned!"
Nilsen has over the years developed a good working relationship with her agents and producers in China, South Korea and India. The result is that NOMA can deliver products of a high standard, and you can be sure of a safe purchase. "I travel several times a year to check the quality as well as get inspiration for upcoming products and styles. It is important to always be on top of everything, especially now when the competition is growing," she says. "Competition is always good; it makes me work even harder to reach my goals and constantly think of new ideas for creating unique products."
Web: www.nomanorge.no Facebook: nomanorge Instagram: @nomanorge
Subscribe to Our Newsletter
Receive our monthly newsletter by email