From airports to hospitals and homes – a Nordic way to democratise architecture
By Åsa H. Aaberge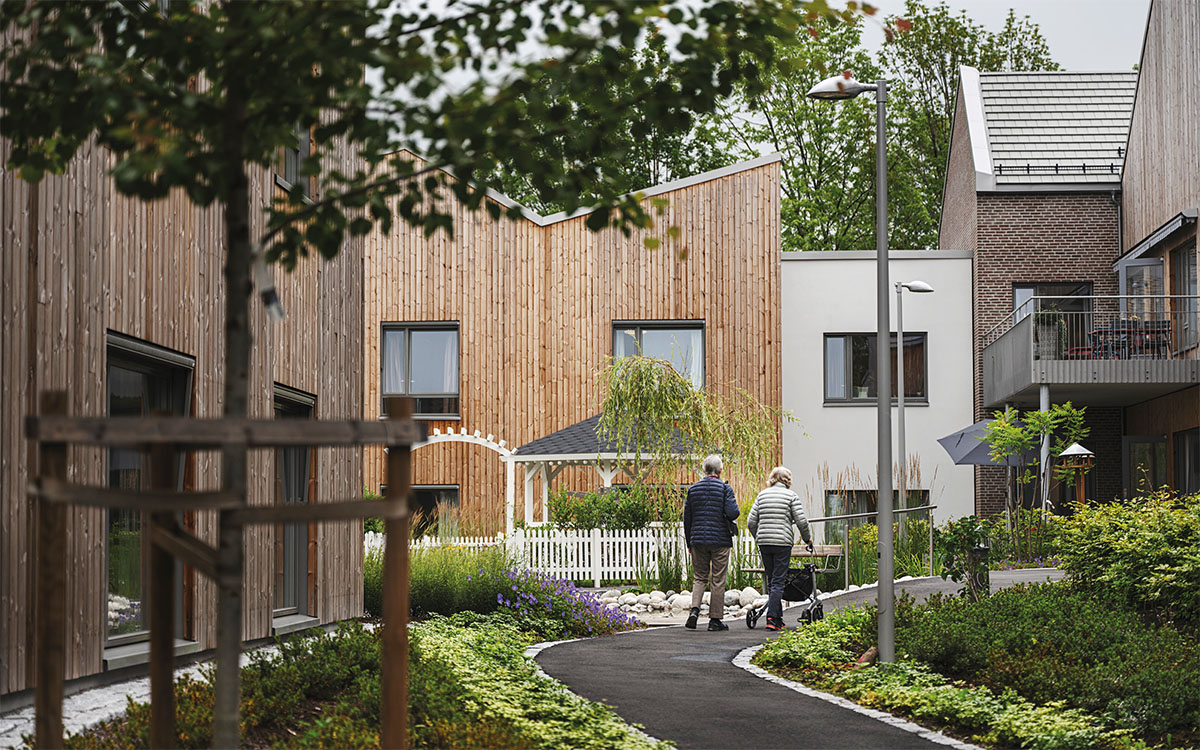 Based in the Nordic hubs of Oslo, Reykjavík and Copenhagen, Nordic – Office of Architecture (or Nordic, for short) creates and designs across borders and fields.
"We specialise in complex issues and enjoy taking the role of advisor in projects. You can be an architect and only focus on drawing a house and finishing a project, but the way Nordic sees it, you can also be an architect and an advisor by trying to solve bigger issues rather than just drawing and designing the lines," says Eskild Andersen, CEO and architect at Nordic – Office of Architecture.
The firm aims to approach architecture in a way that people understand and can be a part of. To succeed, multidisciplinary teams and thorough procedures are key, according to Andersen. "What's unique for us is how we approach architecture democratically. The process is a goal in itself. What we create is a result of a process that includes bringing our clients and users along in making decisions, designing and creating," says Andersen.
To stand the test of time
With over 40 years' experience and expertise in fields ranging from airports to learning facilities, complex hospitals, urban spaces, interiors and residential design, Nordic's portfolio is remarkably broad. The architecture office has gained notable attention and nominations for its approach to architecture, design and sustainability, both within the Nordic countries and globally. Its ambition is to create enduring spaces that can be used and lived in decades from now, by opting for natural materials with a long lifetime, such as massive wood constructions.
"The most important thing we can do to be sustainable is to plan well, refrain from building bigger than we need to, and reuse materials. An aspect that characterises our architecture is a timeless expression, allowing buildings to stand the test of changing fashion and time," says Andersen.
Nordic explores and strives towards sustainability in every step. A current example is its role in a nationally funded consortium, together with Norwegian aluminium and renewable energy company Hydro, to discover how to make the construction industry more sustainable by using scrap aluminium in a constructive context.
Currently, the Oslo office is working on the new Regjeringskvartalet (New Government Quarter) in the Norwegian capital, which was damaged during the bombing in 2011. The premises will consist of new buildings that work in harmony with the old main block. "Many would argue that we should tear it down – it's old, partly destroyed, with many challenges to meet current technical standards. But as an initiative to reduce the carbon footprint, we chose to transform the existing block. Transformation is a practice we use in several projects," says Andersen.
Nordic has the technical skills and experience to take on such projects of extreme complexity, he adds, higlighting masterplanning as an area of expertise.

Buildings for people
While environmental sustainability is part of Nordic's DNA, social sustainability and the contribution to a happy and healthy society are equally essential. "Architecture is important to humans because it affects our well-being. Good architecture does something to you. Science has proven that. We work a lot with healthcare facilities and urban planning projects and see what we call health-promoting design as an essential mainstay by always putting humans first in our projects," says Andersen.
Nordic is the name behind facilities of leading, modern hospitals such as Stavanger University Hospital and London Cancer Hub, as well as nurseries and schools across the Nordics. Each building is formed with people's well-being in mind.
"An example is our project Carpe Diem, Norway's first dementia village, just outside of Oslo. The goal of the project is to give the residents the best possible quality of life and more independence. The buildings and outdoor spaces are connected so that no one gets lost, and we used recognisable colours and surroundings, intending to give them a sense of a neighbourhood and a feeling of being at home," says Andersen.
An international approach
While the Nordics make up the prime area of focus, Nordic – Office of Architecture works across the globe and collaborates across borders and offices. "It's a great way to learn from each other's cultures. Additionally, we have a multicultural team consisting of over 30 nationalities. Yes, we are a Nordic architecture firm, but we certainly have an international approach," says Andersen.
This international approach is reflected in the office portfolio. Airports are an area of expertise for Nordic, and they have constructed Flesland in Bergen, Gardermoen in Oslo and Istanbul Airport in Turkey. Currently, airports in India and China are in the works. For international projects, Nordic always brings a uniquely Nordic touch. For instance, the teams use natural light and warm materials otherwise not commonly seen in big, international airports.
"These projects increase our cultural understanding across borders and our perception of the world. When it comes to architecture, we work closely with our clients to find the right way to balance our Nordic touch with their local culture and identity," Andersen concludes.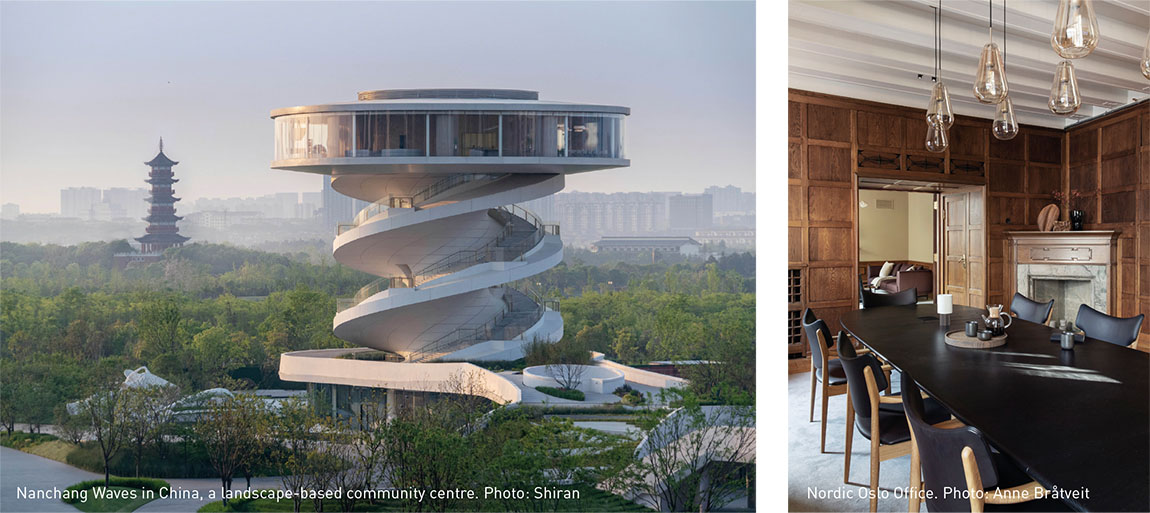 Web: www.nordicarch.com Facebook: nordicooa Instagram: @nordicooa LinkedIn: /company/nordic-office-of-architecture/
Subscribe to Our Newsletter
Receive our monthly newsletter by email