Nordpå Fjellhotell
Text: Ingrid Opstad | Photos © Nordpå Fjellhotell
A little gem on the mountain
I f you head towards the north of Norway to a little place called Aunegrenda in the Røros region, you can discover a charming gem on the mountain. Here, Nordpå Fjellhotell welcomes you to relax and take in the stunning scenery, while offering a wide range of activities and events all year round.
Situated in Holtålen municipality just a one-hour and 45-minute drive from Trondheim city centre, the traditional Norwegian mountain lodge Nordpå Fjellhotell is waiting for you to come and discover everything it has to offer. The farmhouse was built back in 1829 and has since been renovated, and wings have been added, but it has kept its original charm. Surrounded by magnificent nature with the soul and history of a century-old mountain farm, modern comforts and delicious local cuisine, you will find everything you need for a pleasant stay on the mountain.
Homely atmosphere
Nordpå Fjellhotell offers a homely and inviting atmosphere, a place to feel welcome where you can slow down away from the stresses of everyday life. "Here, you can take the time to switch off and find stillness," says manager Karin Mol. "Aunegrenda is such an idyllic little area with a scenic landscape and stunning views – perfect if you want to enjoy the peace and quiet, but at the same time a great location for adventures," she adds.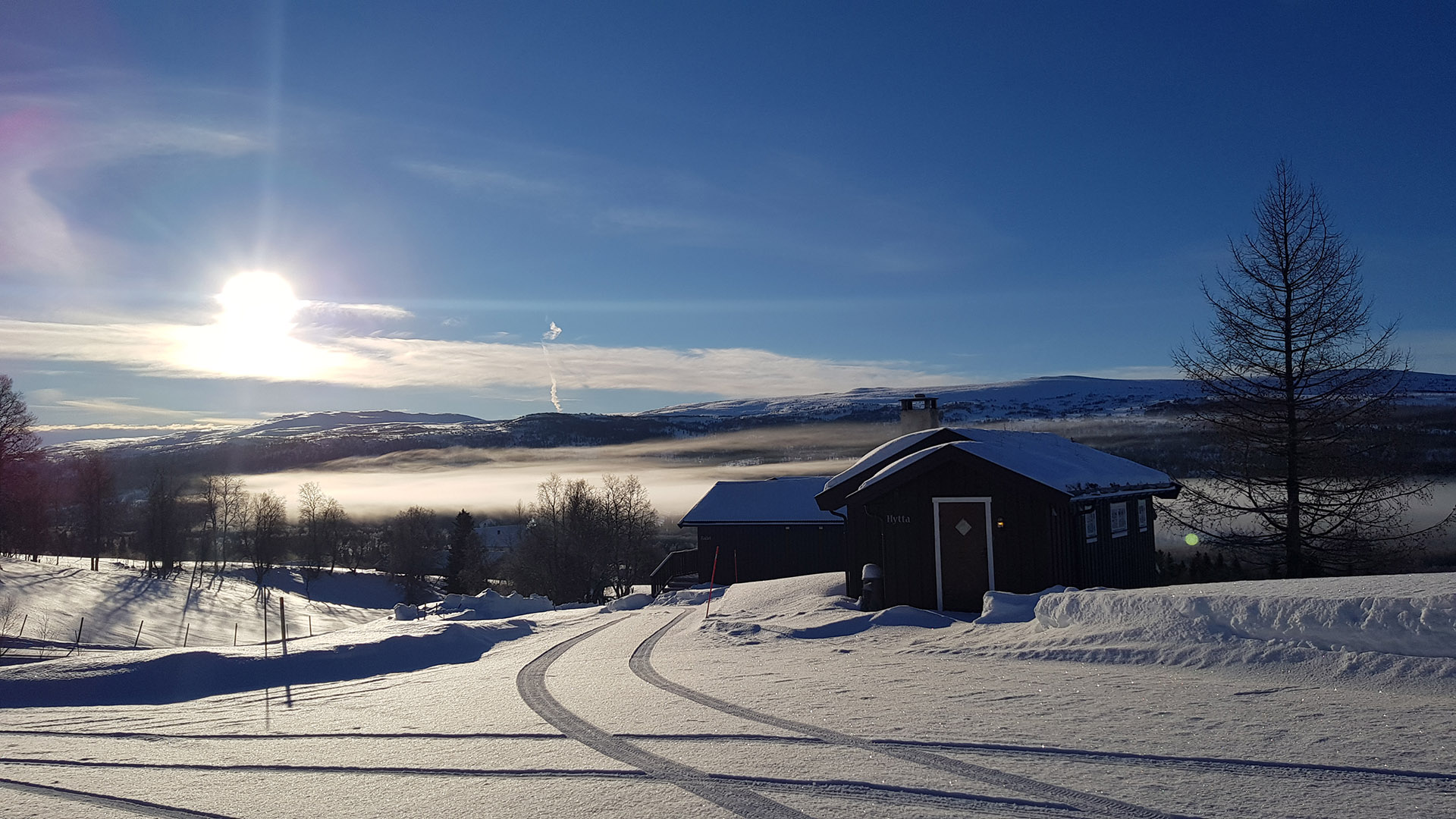 Enjoy the peace, yet stay active
With plenty of activities available, there is something for everyone to enjoy while visiting the cosy hotel in any season. You can, for instance, find ski tracks and marked hiking routes for all levels of fitness just outside your door, appealing to anyone who is after an active holiday while discovering the stunning Norwegian scenery. "Whatever the guests wish to experience, whether that is dog sledding, swimming, fishing trips or mountain hikes, we try our best to meet their requests," Mol explains. "We also offer courses and retreats that focus on mindfulness, where we ask guests to leave their technology behind and be present in the moment. I recommend trying one of our yoga weekends, a nice way to calm down from everyday life."
Traditional Norwegian style and food
The interior and style at the mountain lodge are typically Norwegian, where old and new are closely linked. "You can choose to stay in one of our 12 comfortable and modern hotel rooms in the newest addition, or in one of the ten charming Fjellstue rooms. It is also possible to be on your own in the more traditional Hytta på Tunet: a self-catering cottage in a charming setting," Mol says. The hotel also has a fully-equipped wellness area with sauna and jacuzzi for guests to make use of during their stay.
The menu at Nordpå Fjellhotell is based on traditional Norwegian food, using locally sourced ingredients from the region as much as possible. "We mostly serve dishes that are typically Norwegian, which means, for instance, a hearty meat stew followed by a creamy rice pudding. But we also prepare plates with modern and international influences," says Mol. "It all depends on what our guests want."
Perfect place for social gatherings
With 45 beds, a light and modern, fully-equipped meeting room and the possibility to have the whole hotel at your disposal, it is also a popular place for companies and groups to host their seminars and courses. The beautiful and unique event space Låven has recently been renovated and is suitable for everything from corporate conferences and atmospheric concerts to art exhibitions and other events such as weddings and parties.
"I would like to think that everyone can benefit from a trip here," says Mol. "We are a bit hidden away, but when you get to Nordpå Fjellhotell, you can really have an enjoyable and unforgettable stay."
Web: nordpaafjellhotell.no Facebook: nordpaafjellhotell Instagram: nordpaafjellhotell Contact:nordpaa@nordpaa.as
Subscribe to Our Newsletter
Receive our monthly newsletter by email