Nyord: Small island, huge welcome
By Karen Gilmour Kristensen | Photos: Strågården Nyord
On Nyord, a small island south of Zealand, Denmark, you'll find Strågården ('The Straw Farm'), a small B&B run by the couple Kenneth Lau Rentius and Marianne Stolt Petersen. Despite having only 32 permanent residents, Nyord welcomes around 300,000 guests each year.
Marianne and Kenneth, who both have roots on the island of Nyord, decided to move to the island permanently in 2016. Two years later, they started renting out rooms. "Strågården is an old farm with a thatched roof and a modernised interior," says Kenneth. "The building is listed, as is the case with several buildings on Nyord."
Staying at Strågården doesn't mean getting a key and minding your own business. The couple strives to make their guests feel welcome. "We take time to talk to our guests," Marianne says. "Many return, and some of them have become close friends of ours."
Guests come from all parts of Denmark as well as all over Europe. The couple has even had visitors from Chile and Canada.
Peace and tranquility are what keep guests coming. The island has a large nature reserve, and since there's a car ban, you can go for undisturbed walks in the beautiful countryside. At night, it's possible to see thousands of stars. The light pollution is very limited, which is why Nyord is a certified international Dark Sky Park and Dark Sky Community. "On the island, we have about five lamp posts in total," Marianne explains. "In the dark, you can see another galaxy with the naked eye."
Kenneth, a certified Dark Sky guide, enjoys taking visitors on guided tours – a popular activity among the guests of Strågården. "The fact that you can lie on a sun lounger and see things that are millions of lightyears away is just incredible," he says. "It's hard to believe until you've seen it for yourself."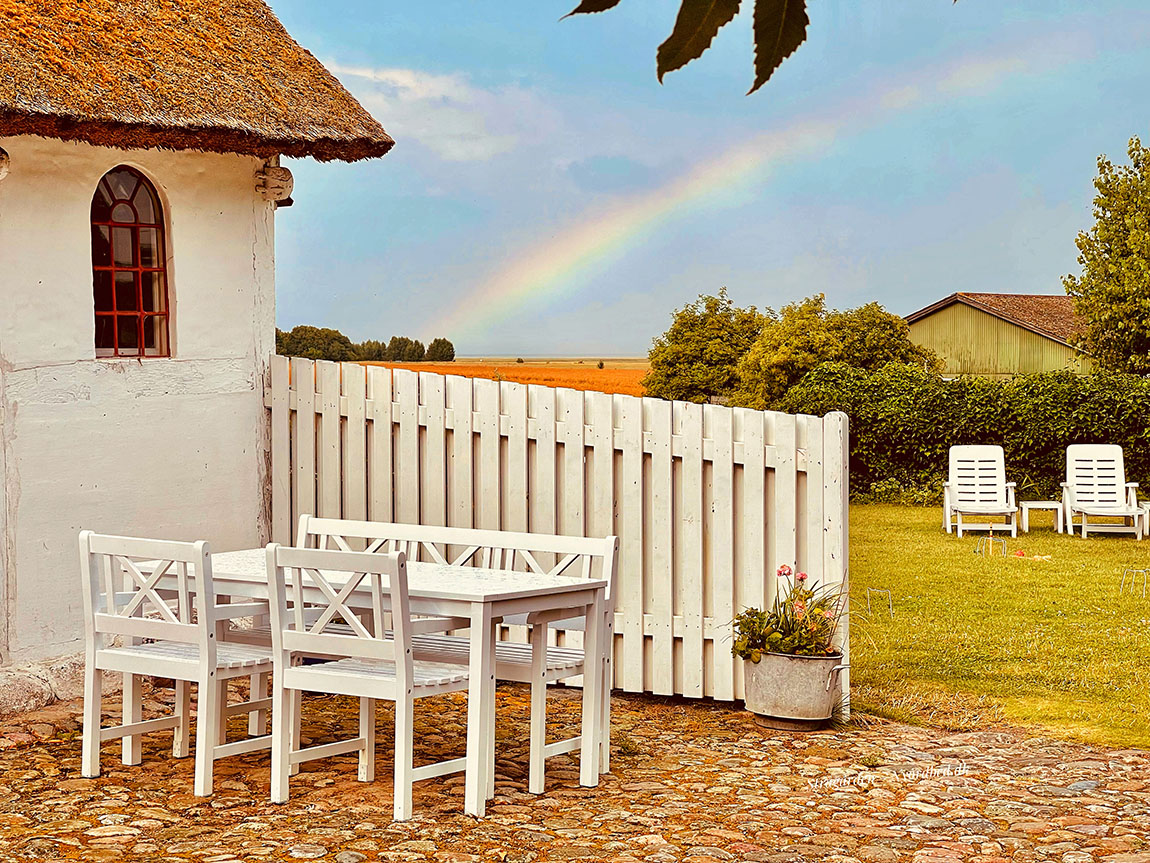 Web: www.nyordbed.dk Facebook: Strågården Nyord Instagram: @straagaarden_nyord E-mail: mail@nyordbed.dk
Subscribe to Our Newsletter
Receive our monthly newsletter by email