Okidoki: Serious fun with architecture and design
Okidoki architects are unique in offering a 'full service', from visionary urban development to the details of interior design. Yet although their work is varied, the desire both to make the world a better place, and to have fun while doing it, is a common thread running through every project.
TEXT: LIZ LONGDEN | PHOTOS : OKIDOKI
MAIN IMAGE: Interior of Hillenberg restaurant, Stockholm. Photo: Mathias Nordgren.
Rickard Stark wears the fact that neither he nor his business partner Fredrik Hansson has a full architecture degree as a badge of pride. "I did one year of architect school, he did three years, so we usually say we almost have a whole degree between us," he laughs. "Neither of us has worked for a big architectural firm — we've done other things instead — so I would say that we come from a slightly different place."
The unconventional paths of Stark and Hansson, who jointly own and run Okidoki, don't seem to have held them back, and the Gothenburg-based firm is notable for the breadth of its work, which includes public spaces and buildings, housing and commercial properties.
Indeed, one of Okidoki's unique selling points is that it provides a 'full service', working in all aspects of environment design, from strategic planning to interior design, and everything in between. And no detail, it seems, is too small. At Stockholm's Hillenberg, Okidoki not only developed a new aesthetic for the restaurant, incorporating bespoke artwork into the décor, but also designed everything down to the air vents and butter knives. Similar painstaking attention to detail, along with a sensitivity to the existing environment, can be seen elsewhere in Okidoki's considerable design portfolio — whether it's the historically sympathetic renovation of one of Sweden's oldest hotels, or an extrovert take on Asian-inspired themes in a contemporary setting – and testifies to a passion for design.
Fredrik Hansson and Rickard Stark. Photo: Linnea Sundemo
A different perspective
At the other end of the scale, Okidoki has also made a name for itself with innovative urban planning projects. These include, among others, its plan for the new housing development Vallastaden in Linköping, which was designed with social sustainability in mind and inspired by the layout of medieval cities; and its winning proposal for a new school in the suburb of Rinkeby, Stockholm, with the building symbolically placed in the centre of the development and the implementation of a 'feminist strategy' to create spaces for women and girls.
"The fact that Fredrik and I aren't fully schooled in a big architectural firm means that we perhaps have a different perspective and dare to challenge certain ideas," Stark argues. The apparent unassailability of modernism as an architectural style is one such idea, he says. Another is the self-satisfaction and complacency of architecture as an industry.
"As architects, we need to dare to criticise not just society, but ourselves, too, and the construction industry," Stark says, and gives the example of the 'Arkitektupproret', a Facebook group dedicated to fighting 'ugly' modern architecture, currently counting in excess of 36,000 members. "There's a widespread feeling that we're not meeting people's needs, and we have to take that on board. We need to dare to criticise this doctrine of modernism, which is born from a rational ambition but which nevertheless continues to deliver substandard architecture to society."
For Stark, these, at first sight, contrasting fields of design and more socially-orientated projects are of equal importance to the firm and not mutually exclusive. "We are as interested in design as we are in ethics and social issues. We often say that we work at the interface between morality and design. We work with both areas, we think that both are fun to work with, and we like to combine them where we can."
And fun, in fact, is a word that comes back again and again when discussing Okidoki's work. There is a hint of it in the name, a mention of it in the firm's mission statement of sorts — to help create 'a better, more attractive, more fun world' — and Stark is unapologetic about the office's often playful attitude.
"We're very serious about the jobs we take on, and we're interested in important issues, but there's sometimes a sense that this industry can be a little bit pompous, and we like to burst that bubble and bring things a bit more down to earth," he says. "We love working in this area, and we have a lot of fun together; we can't hide that, and that's also something that characterises everything we do."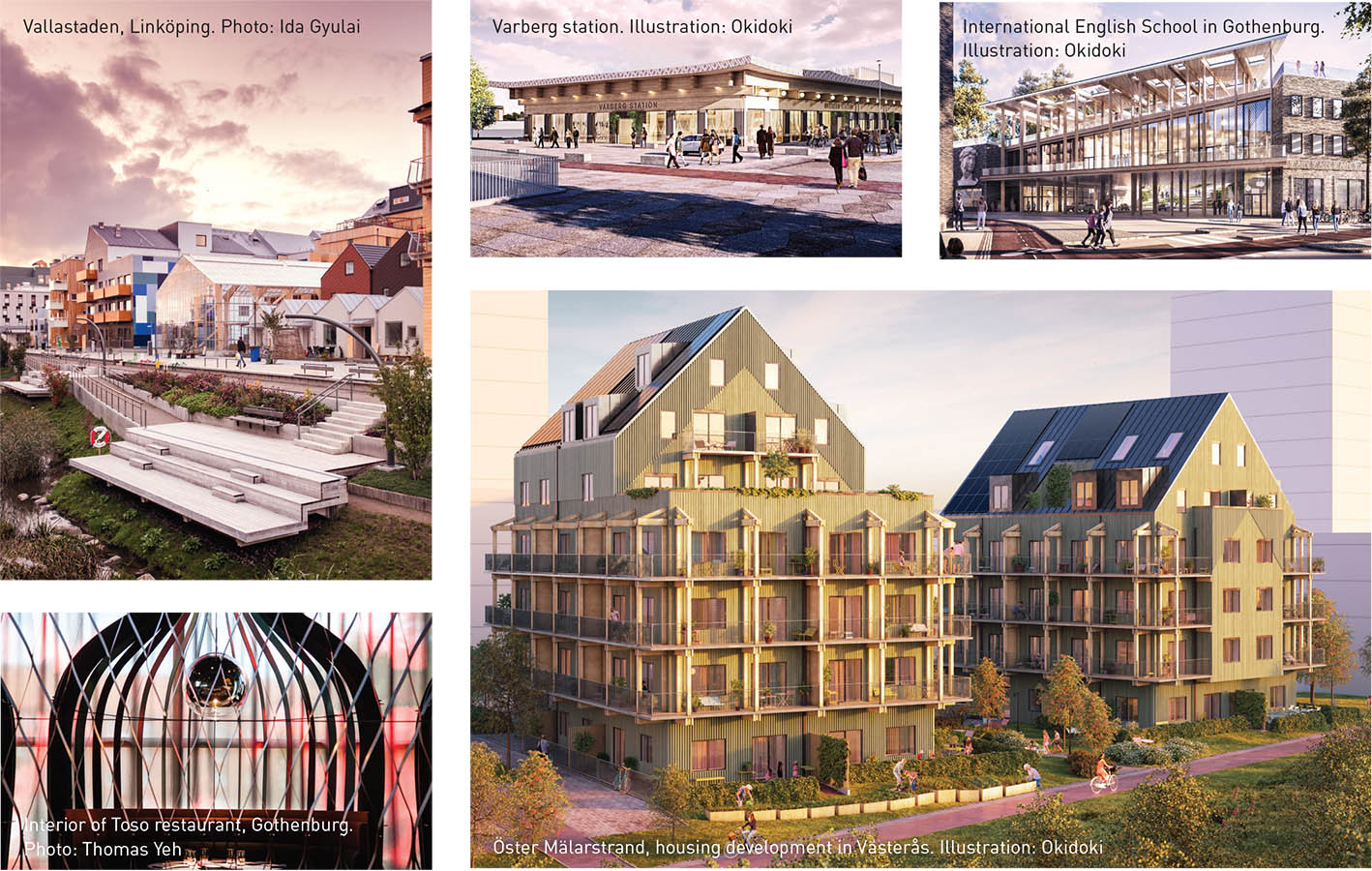 Subscribe to Our Newsletter
Receive our monthly newsletter by email