Olympiaparken: A rush of adrenaline
TEXT: ALYSSA NILSEN | PHOTOS: DANIEL NORDBY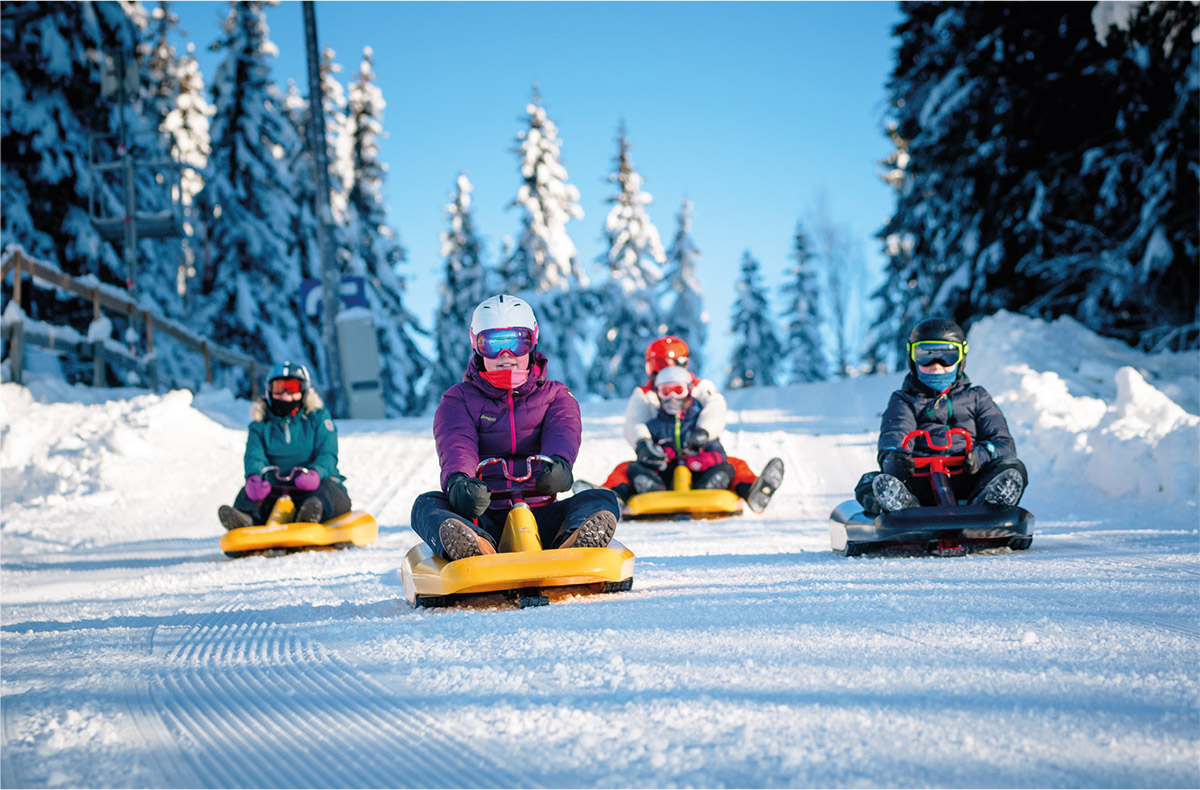 Having hosted the Winter Olympics in 1994, Lillehammer is now home to several top-quality sports arenas. 27 years later, they are still fully operable and play a large part in Norwegian professional sports. But not only athletes have access to the stunning venues of Olympiaparken; tourists and visitors are allowed to come and play too.
Have you ever watched bobsleighs during a winter sports tournament and wondered what it would be like to slide down that icy lane in a vessel seemingly only controlled by gravity? Olympiaparken is home to the Nordics' only bobsleigh track, a 1,710-metre-long construction still used as a training ground by professional athletes.
Here, you can experience the thrill of a bobsleigh run first-hand in a safe and controlled manner. Open to the public between October and March, Olympiaparken offers two different types of rides, depending on just how exhilarating an experience you're looking for.
For a family-friendly experience, Olympiaparken offers Bobraft – a rubber bob driven by a professional pilot with a max capacity of four additional passengers. Security is of the utmost importance, meaning the bob is safe even for children as young as ten with guardians, or 12 without. Still, with a top speed of 100 kilometres per hour, you're in for an adrenaline rush out of the ordinary.
If, however, you are 16 years or older and want an experience as close to the professional run as possible, Olympiaparken also offers taxi bob. Here, you get to ride a professional bob, run by a trained pilot, with two additional passengers. The taxi bob reaches a whopping 120 kilometres per hour and gives the body pressure of 5G. Once the ride is completed, you get a diploma and a membership in the 5G club.
For a less extreme, but equally enjoyable experience, Olympiaparken also offers tobogganing. This is a perfect activity for families, friends, company outings and other group events. The Lillehammer snow park, located five minutes away from Lillehammer town centre, offers panoramic views of the town, the lake Mjøsa, and the Gudbrandsdalen valley.
Here, you can rent a sledge and ride down a one-kilometre-long prepared trail before getting the lift back up to the top and riding down again. Helmets and goggles are mandatory and are available to rent along with the sledge.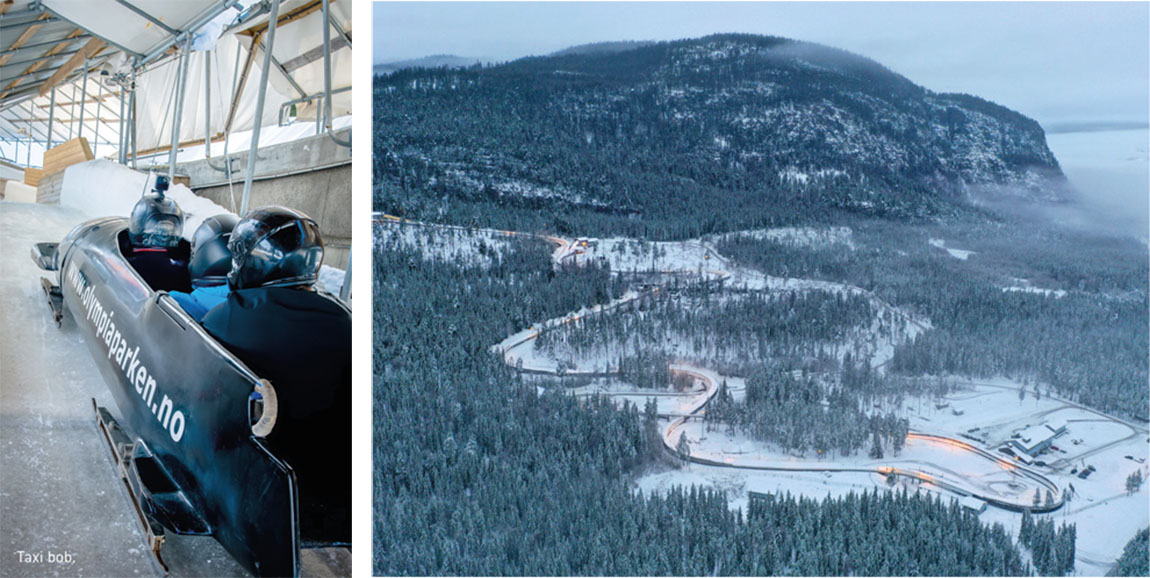 Web: olympiaparken.no Instagram: @olympiaparken Facebook: olympiaparken
Subscribe to Our Newsletter
Receive our monthly newsletter by email