Orbital: A modern water-saving shower, without compromise
By Emma Rodin | Photos: Orbital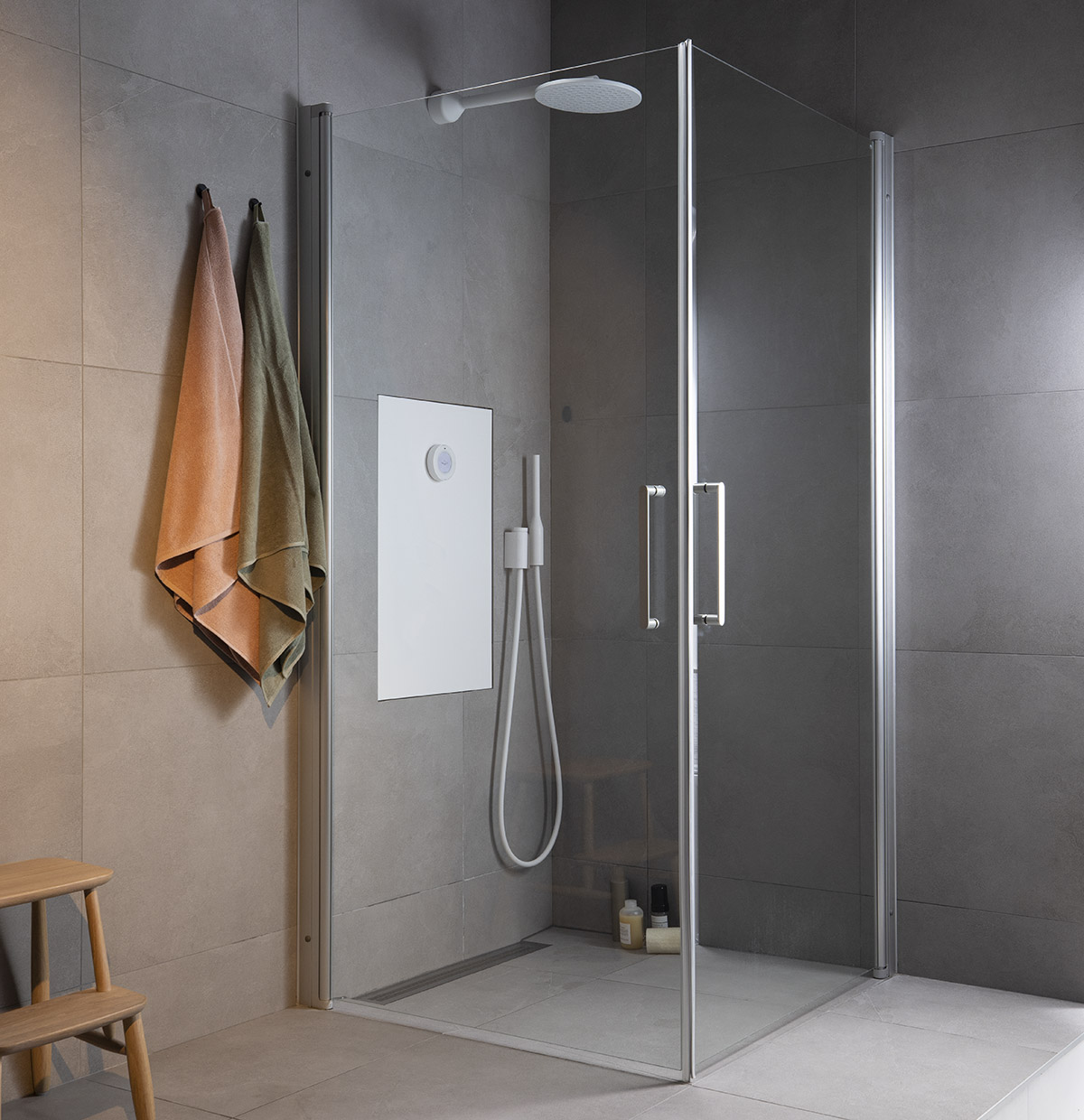 In a modern world where water is generally taken for granted, smart solutions to help reduce water usage are in high demand. One such solution is a circular shower that saves up to 90 per cent water without compromising on comfort. It sounds almost too good to be true, yet this is precisely what Orbital brings to the table.
Nudging the traditional shower off its pedestal, Orbital is shaking things up in the bathroom with a new design, ground-breaking technology and a splash of innovation. The Orbital Shower's digital closed-loop system is the only one of its kind and was developed to tackle humanity's over-usage of water, while helping people to make a positive change on a personal level. "We've taken water for granted for too long and it is time to use it smarter," says marketing director Pål Katsler.
Described by Forbes Magazine as 'the Tesla of showers', the Orbital Shower is built from the simple idea of using less water – but from far-from-simple technology. "In layman's terms, the shower is using water from the past, for the needs of today, to reshape the future. And the best part? Users can still shower however long they want to," explains Katsler.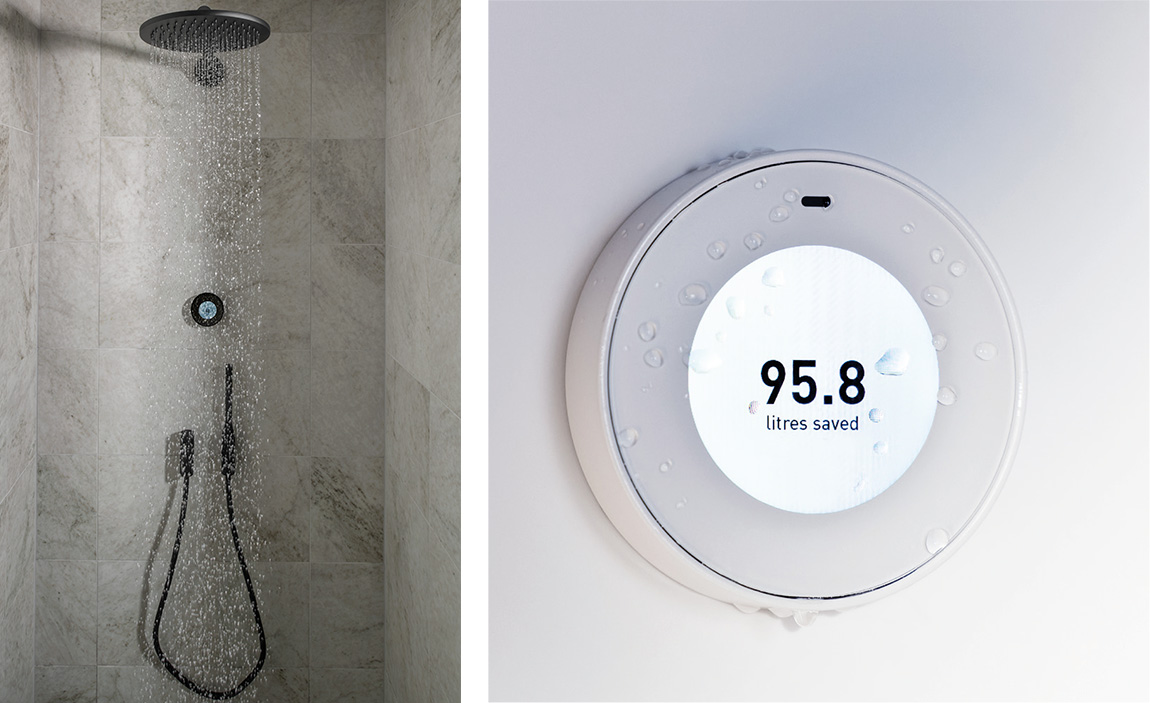 From Mars to Earth
It all started some years ago when Orbital's founder Mehrdad Mahdjoubi studied industrial design at the university of Lund in southern Sweden. Back then, he was working on a project with NASA to explore the possibilities of water usage and sustaining life on Mars. It led him to consider water usage on Earth, and to question whether our current methods can be improved upon. Inspired by the Mars project and the ideas generated within it, Mahdjoubi set off to replicate them for use closer to home.
A one-of-a-kind system
The Orbital Shower can be likened to a miniature wastewater treatment plant, in which contaminated water is cleaned immediately, while the rest is recycled. When the shower is turned on, water flows from the pipe into the shower head. At the drain, a sensor checks 20 times per second whether or not the water quality is sufficient for cleaning. If so, its recycling journey begins.
A micro-filter strains out larger particles, while another filter removes impurities in the nano range. Additionally, ultraviolet light kills harmful germs. Then, the water (which is only a few degrees cooler at this point) passes through a heater and is warmed to the chosen shower temperature. Purified in real time, the water is now even cleaner than regular tap water.
There is also a handy smartphone app which helps the user see the impact of Orbital in numbers. "For instance, a family using Orbital will save up to 90 per cent of water and up to 80 per cent of energy per shower. Not to mention the money they will save from day one," says Katsler.
Choosing change
Change cannot happen only from the top down: it is also down to us, the people on the ground, to choose change in our everyday lives.
Although most of us can see the benefit of making more sustainable choices such as using less water, changing our habits can be tricky. "In Orbital's case, we have made sure that our shower is not just as good as a standard one, but better. This is because people would rather not sacrifice comfort and wellbeing, and with Orbital they do not have to," says Katsler. Orbital offers a higher water flow than most other showers with a more precise water pressure. All in all, it's a great shower experience without compromises, which actively improves users' quality of life.
Comparing Orbital to other revolutionary solutions, today's circular shower can be likened to sun panels five years ago, and electric cars ten years ago. Both have become a part of everyday life, and brands like Orbital are set to follow.
Leading the way
Having sold its shower system to thousands of private homes and hotels, Orbital is on a trajectory of organic growth, supported by increasing demand. And, there is more on the horizon: Orbital's upcoming product, Tap, will remove the need to use drinking water for flushing the toilet. It might sound obvious, but there is no existing solution to this issue. Water scarcity is a real problem that will not go away by itself. So, why not be the change and start in your own bathroom?
Web: www.orbital-systems.com Instagram: @orbitalsystems
Subscribe to Our Newsletter
Receive our monthly newsletter by email