Orrefors & Kosta Boda: History, legacy, innovation and Swedish design at its finest
By Astrid Eriksson | Photos: Orrefors Kosta Boda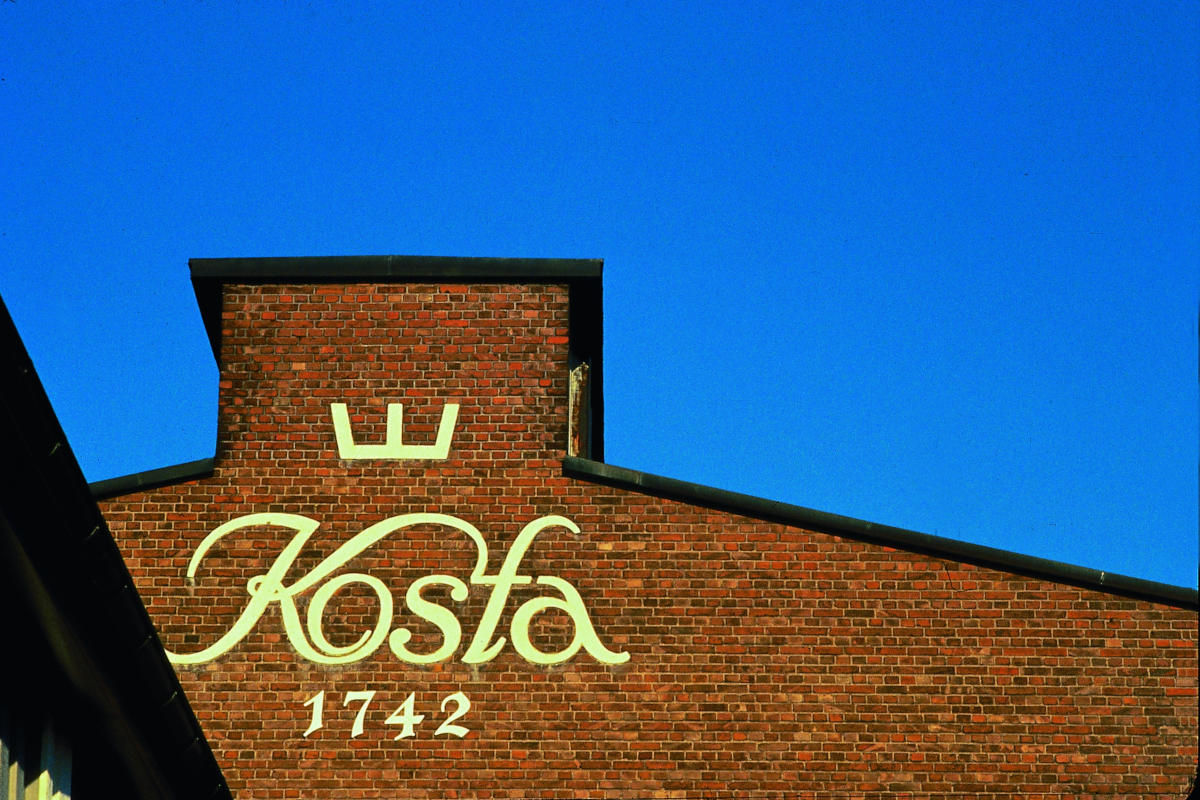 The art of glassblowing has long been a source of pride and joy in the Swedish province of Småland. People flock every year to see the amazing process behind some of the most beautiful glass pieces in the world, created by star glassworks Orrefors and Kosta Boda. With a crystal clear sense of what works, and an impeccably timeless class, their glass art has become a true testament of Scandinavian design.
"It's been an interesting journey to say the least," says Magnus Andresson, CEO of Orrefors Kosta Boda AB Glassworks enthusiastically. "Ever since 1742, when our first glasswork opened up, Orrefors and Kosta Boda have been working tirelessly in trying to refine and innovate the craftsmanship of glassblowing, starting with regular appliances for the home, and developing Kosta Boda, where art, shape and design is the main focus."
As early as 1898 the glasswork started to bring in artists to work alongside the glassblowers and shortly thereafter Orrefors and Kosta Boda partook in the World Exhibition in Paris where the Swedish artist Simon Gate's Graal was awarded the Grand Prix. That was the starting point of the immense success that we see today.
"The industry came to a crossroads after the Second World War," Andersson explains. "Before the War, the glass industry had been about affordability and necessity and after, when more materials where discovered and made available, glassworks had to choose between staying in affordable household creations, or take a turn for a more artistic, refined and innovative side." Luckily, Orrefors and Kosta Boda decided to go for the latter.
Bringing their fine glass creations into a record breaking number of homes, Orrefors and Kosta Boda have made a name for themselves as the number one glasswork in Northern Europe. Gifts for graduation, anniversaries or simply to treat yourself and your loved ones – their pieces simply can never go wrong. The exquisite shapes, impeccable craftsmanship and the aura of Scandinavian minimalistic class of the products are mesmerising people world-wide. Artists and designers can't wait to get involved and the fascination surrounding Orrefors and Kosta Boda Glassworks is only growing bigger. "People say that Scandinavian design is the 'new' black," Andersson says proudly, "but it has been for a long time now. And as far as we are concerned our future projects, collaborations and developments will make sure it stays that way for a long time to come."
For more information, please visit www.orrefors.com and www.kostaboda.com
Subscribe to Our Newsletter
Receive our monthly newsletter by email