Oslo Kammermusikk Festival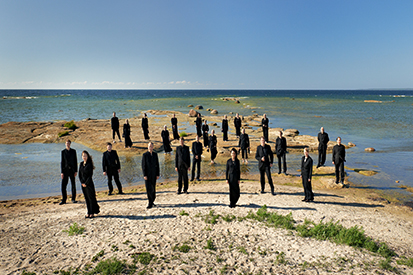 At the altar of Oslo
TEXT: LISA MARIA BERG | PHOTOS © OSLO INTERNASJONALE KIRKEMUSIKKFESTIVAL
Bente Johnsrud had the idea for an international church music festival while cross-country skiing back in 2000. In March, the artistic director opens the festival doors for the 19th time: this year, putting the spotlight on climate change around the globe.
It is an act of transformation that takes place in the month of March in Oslo. The tiny capital nestled in the north is hit with a wave of internationally renowned artists. "We are bringing a piece of Europe to Norway," says artistic director Bente Johnsrud, who has been turning up the music annually for almost two decades. In the 2019 edition of Oslo Internasjonale Kirkemusikkfestival, it will be with a particular focus on climate change and its effects.
There are many highlights on offer this year. The opera Upon This Handful of Earth had its 2017 premiere in New York and will have its revival in Oslo in March. Composed by Gisle Kverndokk, it is a story of humans caught in the unapologetic repercussions of environmental disaster. It is one of several pieces where the audience will find the choir at the helm. This year, the Estonian Philharmonic Chamber Choir will be opening the festival with Arvo Pärt's Te Deum.
The festival's success can in many ways be put down to Johnsrud's far from commercial programming. "I want to challenge, surprise and delight our audiences. By putting household names next to up-and-coming new talent, we push the boundaries of what the festival can be," she concludes.
Subscribe to Our Newsletter
Receive our monthly newsletter by email