Paradiset: Take a well-deserved break in a tropical haven
TEXT: MALIN NORMAN | PHOTOS: KRISTOFER LÖNNÅ
Paradiset has it all: rapid currents for splashes of fun as well as peaceful lagoons and relaxing treatments. It's pure bliss for tired minds and bodies on cold winter days.
Paradiset has one of Sweden's best combinations of spa and water park. Located in central Örnsköldsvik, it offers a wide range of sports and water activities as well as renowned spa treatments. Opened in 1992, Paradiset has developed over the years, and the 12,000-square-metre venue now attracts around 220,000 visitors per year from near and far, all looking for a break in a tropical paradise.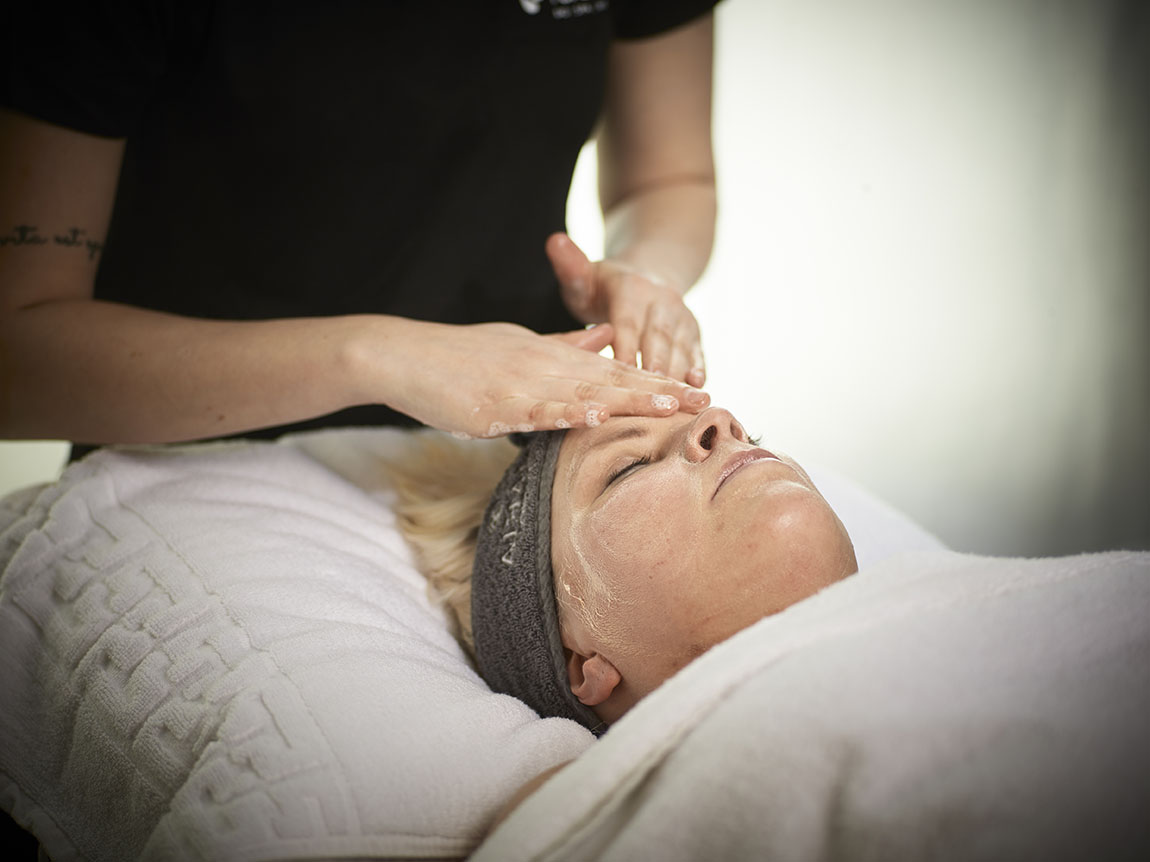 In the water park, Sweden's longest water slide, Magic Eye, is an experience for the brave, with 180 metres of twists and turns. The little ones can have fun on their very own tropical island, too, complete with a sandy beach and pirate adventures. And for those who want more water-filled excitement, there are plenty more great activities, such as 'funballz', slides, streams and whirlpools. "The water park is an amazing experience for families with children," says director David Berglund. "You'll have lots of fun – this is a place for spending quality time together."
Paradiset has undergone some upgrades during the pandemic and is now open again without any restrictions. "In the water park, we have complemented the facilities with more pirate features for the kids, introduced sculptures and new plants, and repainted. Overall, it feels more new and fresh. And the spa is even cosier and more snug than before."
The modern spa offers a mix of relaxing activities, such as purifying rituals in the steam saunas, meditation in a special light sauna, star gazing in the infinity pool, floating in the salt water cave, yoga, and lush massage treatments. The signature 'aufguss' ritual is led by a spa host who pours scented essential oils and water over hot stones before circulating the air in the sauna for calming and energising effects.
Among the new features is a cryotherapy chamber, where the body is exposed to minus 150 degrees for several minutes, as well as themed spa packages for a bit of extra luxury. "The spa is fantastic for unwinding from all the stress of everyday life," says Berglund. "You can get a personal guide to show the health benefits of the sauna, enjoy light therapy, or experience the new cryo treatment – you'll definitely feel energised afterwards!"
Web: www.paradisetornskoldsvik.se
Subscribe to Our Newsletter
Receive our monthly newsletter by email